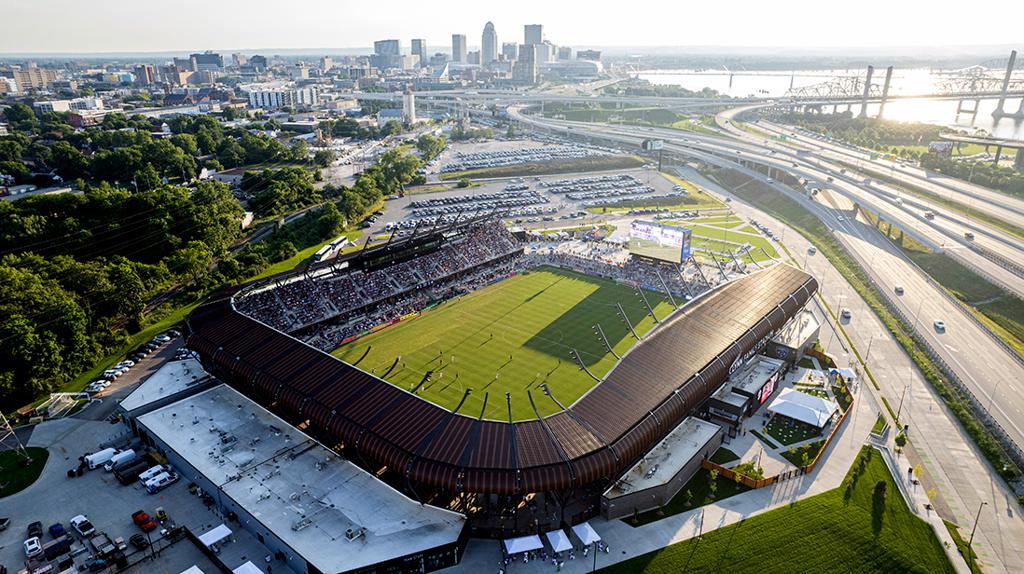 The National Women's Soccer League will move the 2021 championship game to Lynn Family Stadium in Louisville, Kentucky, home of the league's newest expansion franchise Racing Louisville FC.
The NWSL and NWSL Players Association made the announcement on Wednesday morning. The game was scheduled for Providence Park in Portland, Oregon, on an artificial turf surface at 9 a.m. local time so that it would be broadcast nationally on CBS. Moving the game to Louisville means playing at a more reasonable time and on grass.
"We realize the impact this has on the fans who have bought tickets and made travel arrangements," the league and players association said in a joint statement. "We hope that our fans will understand that this move is made with the support of the NWSL, the Players Association, the Portland Thorns, and Racing Louisville. Portland understood the importance of listening to the players, and Louisville stepped up to host. Players embraced the opportunity to kickoff at noon local time in a fantastic venue."
The game will be played November 20 and remain a CBS broadcast. Lynn Family Stadium has a capacity of 15,304 and earlier this summer hosted the Women's Cup, a four-team midseason international tournament, with the home team winning the title over Bayern Munich of Germany.
"We were the only NWSL club that submitted an initial bid to host the game despite the early 9 a.m. kickoff time, which was less than ideal for our fans and players," the Portland Thorns said in a statement. "We are happy there is a resolution that works for all parties."