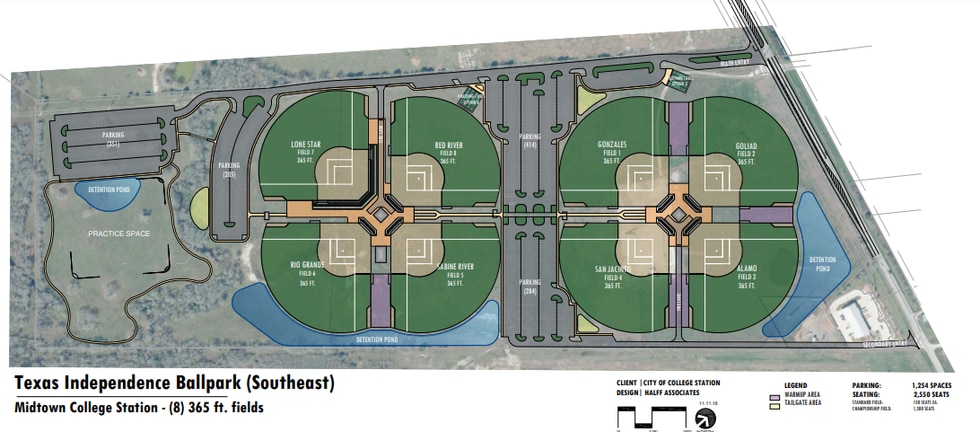 Construction is scheduled to begin soon in College Station, Texas, on a new Texas Independence Ballpark in Midtown College Station with an eye toward attracting baseball and softball events to the region.
The new facility will feature eight fields, batting cages, concession stands and more. The venue, officially called Independence Park, will be used to try and attract large youth and age-group tournaments in both sports as well as the families that travel to such events.
Construction of the venue is part of several new projects around the city that is home to Texas A&M University.
"Anything we can do to kind of enhance our facilities and create something new for those tournaments out there is always exciting," Dominique Powell, Compete College Station director of sports, told local TV station KBTX. "Since we're centrally located in the state of Texas, we're a hotspot for people wanting to come in and compete here."