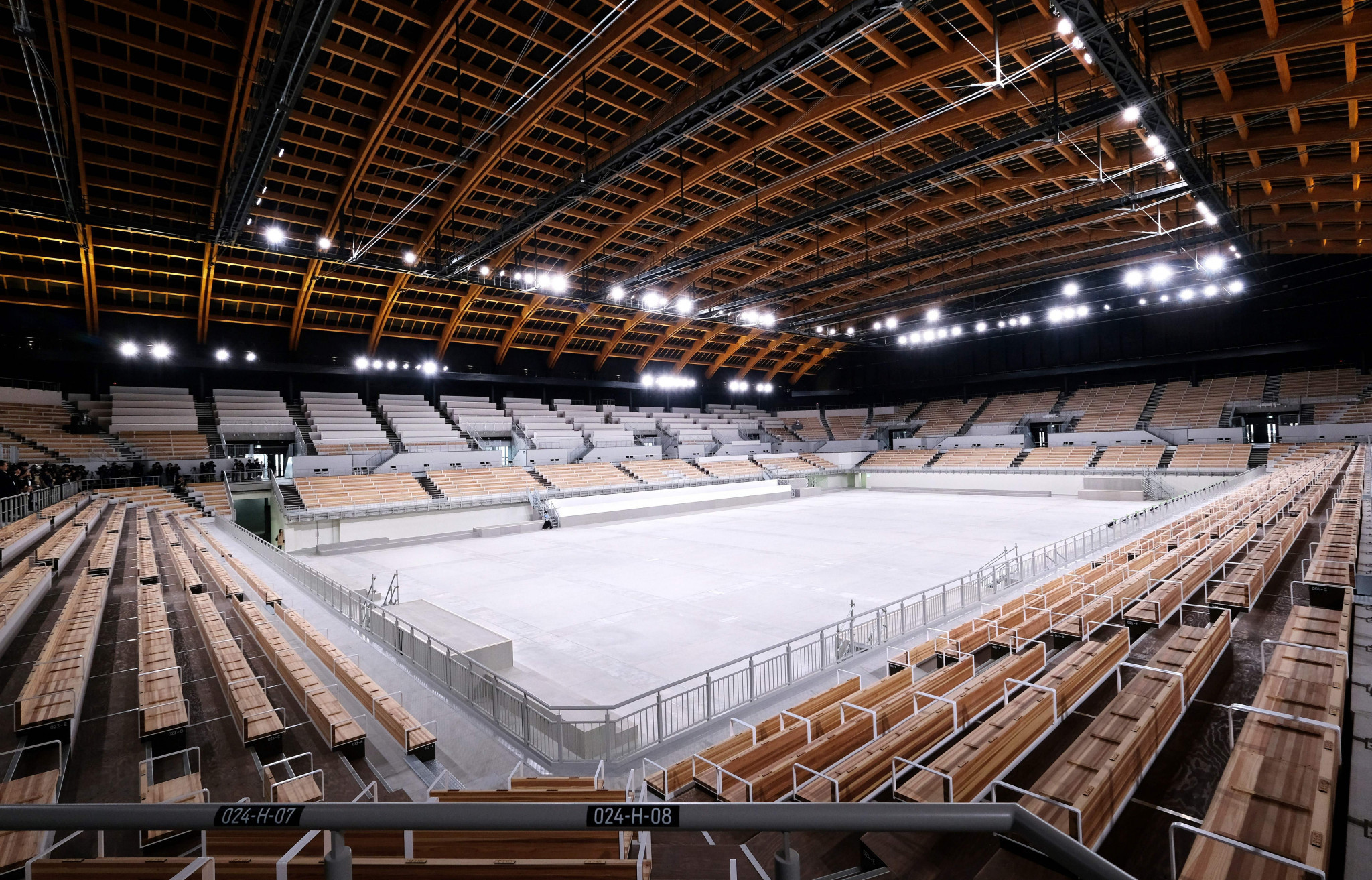 Another one of the new venues ahead of the 2020 Olympic Summer Games in Tokyo has been completed with the finishing of the Ariake Gymnastics Centre, which will be used for artistic, rhythmic and trampoline gymnastics events.
The venue will seat up to 12,000 and is located near the Olympic Village. Of the 43 venues that Tokyo will use during the Olympics, eight are new, permanent venues and five have been completed. There will be 25 existing venues utilized and 10 temporary venues used.

The area around the new venue was previously used primarily for timber storage, an influence that shows in the venue's construction and materials. There is timber used in the roof's frames, plus the main auditorium and exterior. A prominent feature is the use of Japanese cedar to create the exterior shape of a wooden vessel with an external concourse similar to an engawa, a Japanese-style veranda. There are also several 90-meter wooden roof beams that allow the space to be open without pillars in the center of the arena, which has no steel framework.
Organizers say construction of the center involved the most intensive usage of timber of any Tokyo 2020 venue, featuring specially crafted wooden benches for spectators. Larch wood from Nagano and Hokkaido in Japan was used to create the timber roof and cedar wood from Mie was used to craft the benches.
Of the remaining permanent venues to be constructed, the Olympic Stadium is on schedule to be finished in November, and Ariake Arena for volleyball and wheelchair basketball is scheduled to be completed in December. The aquatics center will be finished in February 2020, according to organizers.