When you talk to International Olympic Committee members or U.S. Olympic Committee executives, the talk eventually comes around to the Olympic "movement" and its power to inspire. And while the logistics of the Olympic Summer Games can amaze (in good ways and bad), there are nights like last night that make it hard not to get caught up in the emotion of the action on the field or the mat or the pool.
The U.S. women's gymnastics team did what they expected to do, winning a team gold medal for the second straight Olympics with seeming ease. And hours later, at the Olympic Aquatics Stadium, Michael Phelps did something everyone else expected him to do, win two gold medals.
The crowd at the gymnastics arena was excited mostly because the Brazilian team made the final competition (finishing eighth of eight teams). Whenever one of their team finished a routine, enormous cheers went up (and groans when the scores came in low). But there were a large number of American fans there as well, and in the end, they made their voices clear when the final results were announced.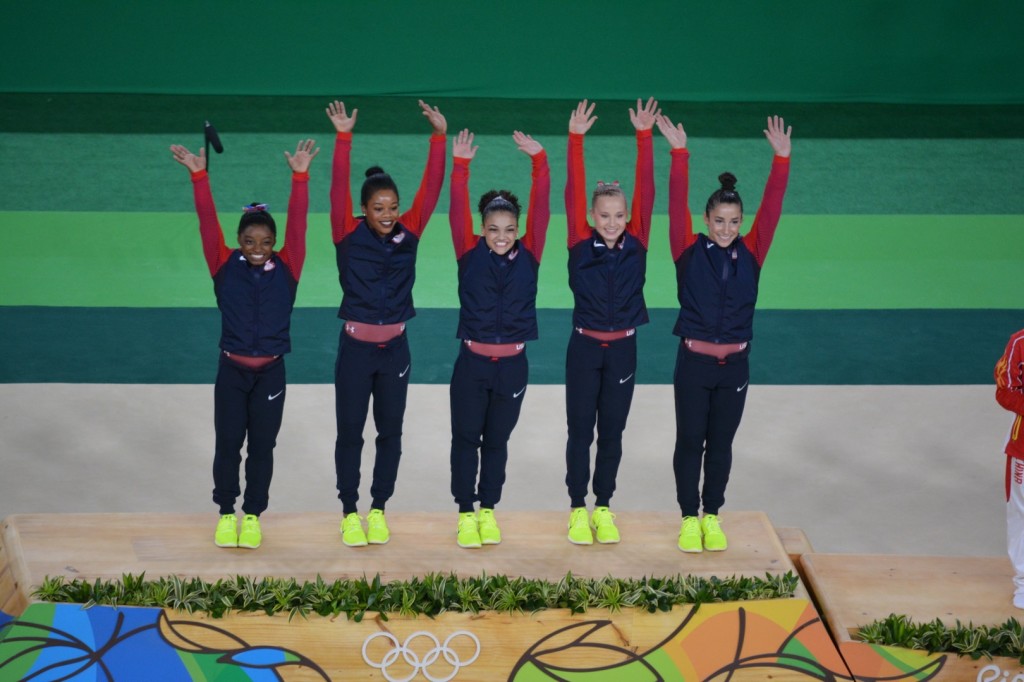 And the spirit wasn't confined to the Americans. During the three hours between the time gymnastics ended and swimming was to begin across Olympic Park, it was a large group of Argentinian fans that took over a common area of the park, chanting loudly in a huge circle for their team, whose men's basketball team beat Croatia. It was as if the Argentinians owned the place. They didn't seem to care at all about gymnastics, let alone swimming.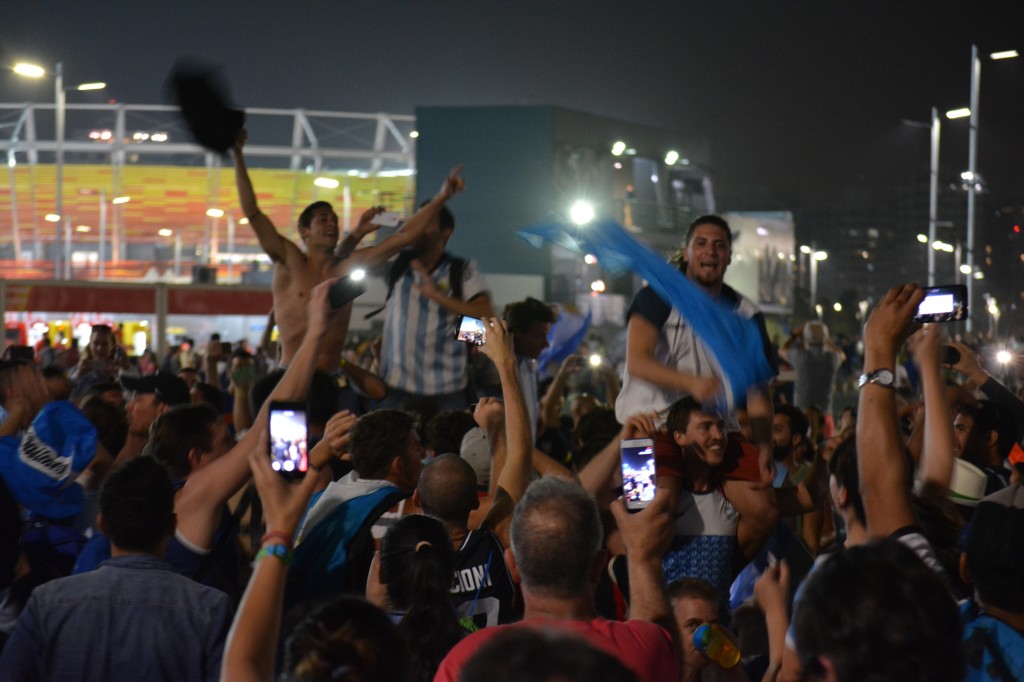 But at the swimming arena, there was more energy to be had once Phelps hit the water for the 200 meter butterfly. This was an entire arena looking for him to win, mostly no doubt so they could watch a piece of history. After he won a gold medal, the crowd got to see it again in the 4 x 200 freestyle relay. As I caught one of the media buses home at 1 a.m. local time, a young volunteer at the bus stop asked if Michael Phelps had been swimming tonight. "He did, and won two gold medals," said one journalist. To which the volunteer seemed to well up, saying, "I can't believe Michael Phelps was swimming in a pool just over there—in my city!" That's the stuff that Olympic executives are talking about in between the business of the event.
There is always a place to talk about logistics of an event—and this Olympic Games has plenty to talk about. But it's also hard to downplay the enormity of watching the best in their sports shine when the moment calls and the emotion it can bring out.