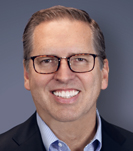 On Track For Success
Since 1998, the TEAMS Conference & Expo has served as the gathering place for sports-event organizers and the destinations, hotels and suppliers that want to do business with them. From the beginning, the value of TEAMS has been intertwined with the fact that it's a sports-centric event. Our "of sports, by sports, for sports" approach is intended to provide sports organizations and sporting events with a distinctive and unique platform—one where the sports market is not just another vertical market segment in the eyes of prospective hosts and suppliers.
Concomitant with this approach, we also pride ourselves on the level of professional education we provide at the TEAMS Conference, particularly those sessions that are specifically designed for sports-event organizers. At TEAMS '16 in Atlantic City, we'll be featuring our largest educational program in the 18-year history of TEAMS, with a record six tracks of programming devoted to the health and well-being of the sports-event industry.
To read the rest of this article in the digital edition of SportsTravel, please click here.