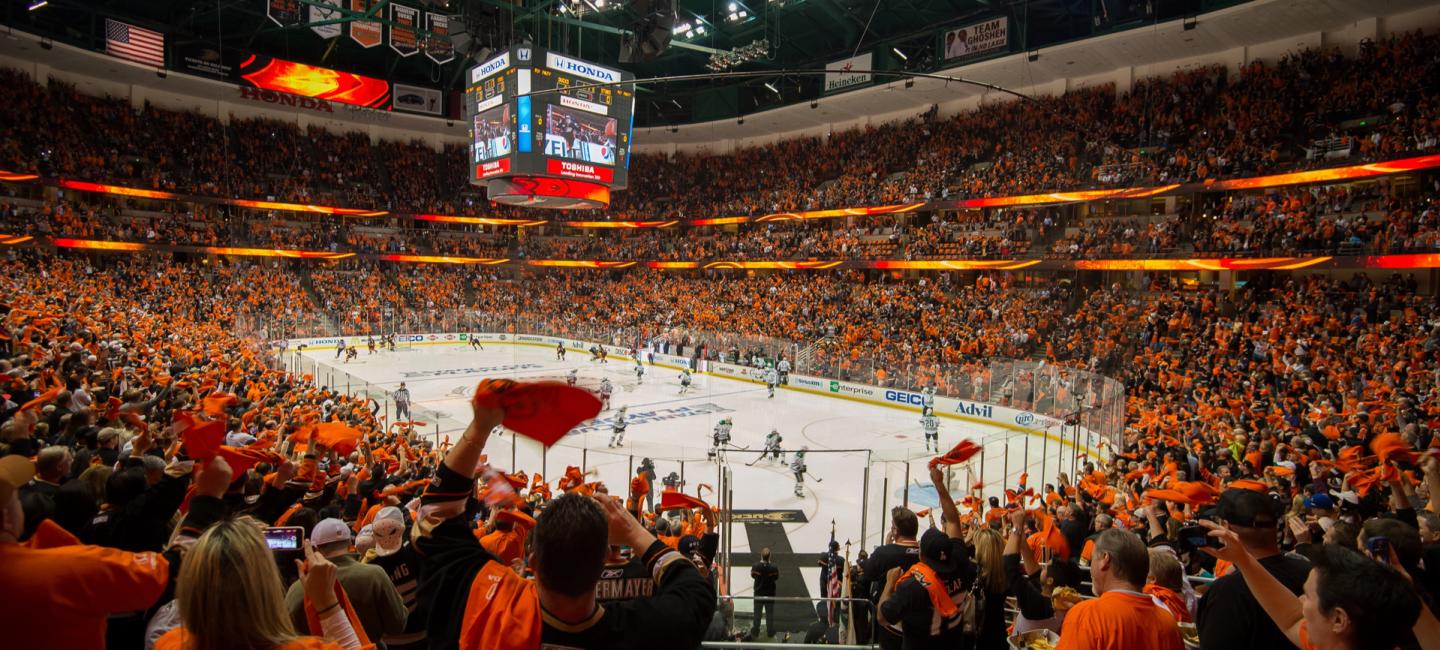 The Orange County Sports Commission has announced its inaugural Golden Ticket fundraiser, giving Southern California sports fans the chance to win season tickets to some of the region's top sports teams.
Fans can enter the sweepstakes by purchasing 10 entries for $100. Valued at approximately $5,000, the OCSC Golden Ticket prize package includes a pair of season tickets or passes to 2023 Los Angeles Angels home games; 2022–2023 Anaheim Ducks home games, plus Disneyland and Knott's Berry Farm.
Proceeds will go toward funding the Orange County Sports Commission's mission to attract amateur and professional sporting events to the region. In 2019, prior to the pandemic, OCSC's sports events brought $172 million in economic impact to the local community.
"The OCSC Golden Ticket sweepstakes provides a chance for fans to win the ultimate sports experience package with season long tickets to Orange County's top sporting events and attractions," said Jay Burress, OCSC President. "Proceeds from this fundraiser will support the sports commission's efforts to bring more top tier sporting events to our community while positioning Orange County as a premier sports destination."