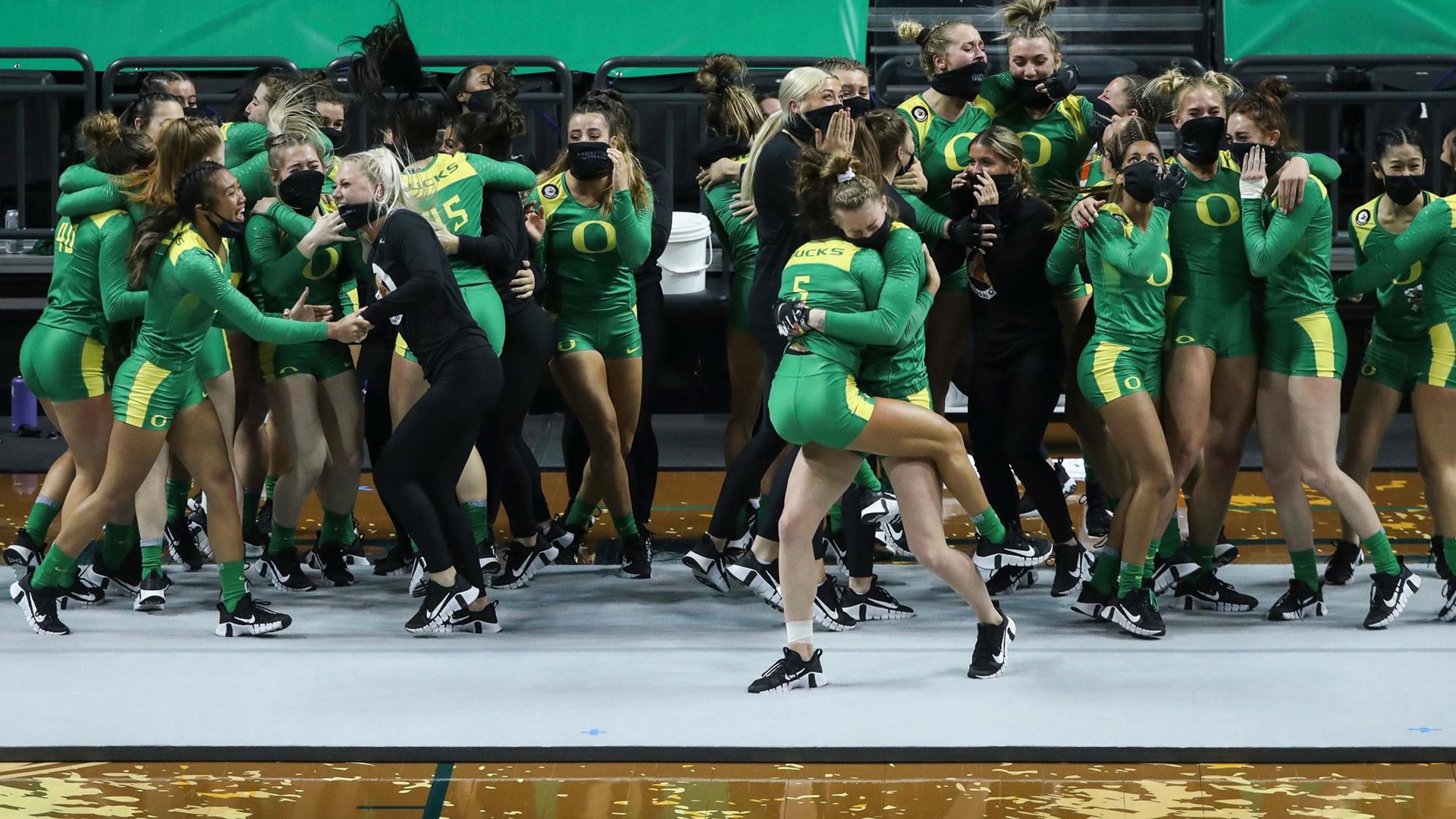 The University of Oregon will host the 2022 National Collegiate Acrobatics & Tumbling Association National Championships scheduled for April 28–30 at Matthew Knight Arena, the second time that the Ducks have hosted the national championship.
Oregon last hosted in 2011, the association's inaugural event. Oregon was slated to host the 2020 meet before the event was canceled due to the pandemic. Oregon has reached the NCATA Championship Finals nine times in the 10 years of the event, winning national titles in 2011, 2013 and 2014.
"The University of Oregon is excited to host the NCATA National Championships here in Eugene," Oregon Athletic Director Rob Mullens said. "There is tremendous momentum around acrobatics and tumbling right now, and we are honored to have another opportunity to host the championship for the talented and hard-working student-athletes that compete in this sport. We were disappointed when this event was unable to take place in 2020, and we look forward to having a first-class event at Matthew Knight Arena next spring and continuing to play our role in carrying that momentum forward."
The eight-team event will begin with the quarterfinals on April 28, followed by the semifinals on April 29. The individual event finals and the team championship meet will be on April 30. Meet times as well as live coverage and ticket information will be announced at a later date.
"We are excited to return to the University of Oregon this year for the NCATA National Championships, especially after our planned event in 2020 was cancelled due to the pandemic," said NCATA Executive Director Janell Cook. "Eugene is a special community that is passionate about women's sports. We look forward to partnering with Oregon to provide a memorable experience for all the student-athletes who compete in the championships."