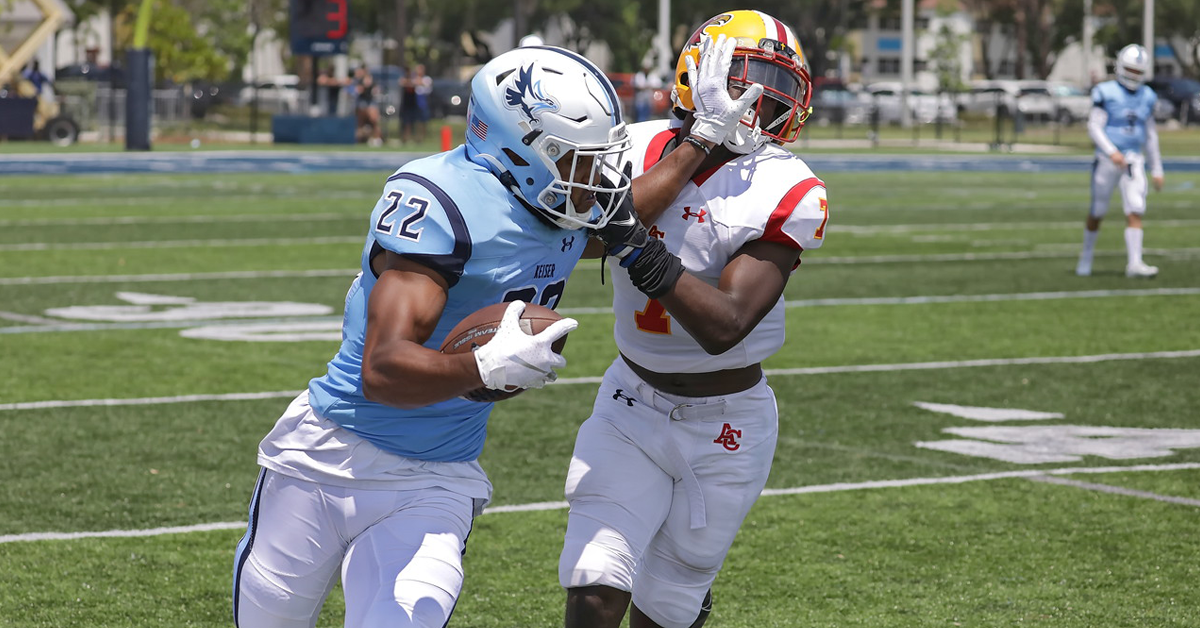 The Palm Beach County Sports Commission and Keiser University are hosting three National Association of Intercollegiate Athletics championship events in West Palm Beach, Florida, during the month of April.
Keiser University has already hosted the first round of the NAIA football championship series with the second round coming on April 24, along with the recently completed volleyball championship opening round and the upcoming men's soccer championship opening round April 22–24.
"Keiser University's sports teams have been well-represented in the NAIA postseason for many years and we could not be more thrilled that these teams can now compete right here in Palm Beach County as they pursue championships," said George Linley, executive director of the Palm Beach County Sports Commission.
The Palm Beach County Sports Commission worked in partnership with Keiser University to submit the bids. The winning bids mark the addition of several postseason events to a growing list of NAIA events that have been played in Palm Beach County including the women's soccer championship opening round (2019), men's soccer championship (2014–2017) and the women's golf championship (2017–2018).
The football championship series included the host team beating Arizona Christian on April 17 ahead of a game against Reinhardt on April 24. Keiser's women's volleyball team won the opening round event and will be at the NAIA Finals in Sioux Center, Iowa. The men's soccer opening round will feature four teams with an off day between the semifinals and championship game with the winner advancing to the NAIA Finals in Columbia County, Georgia, beginning May 4.