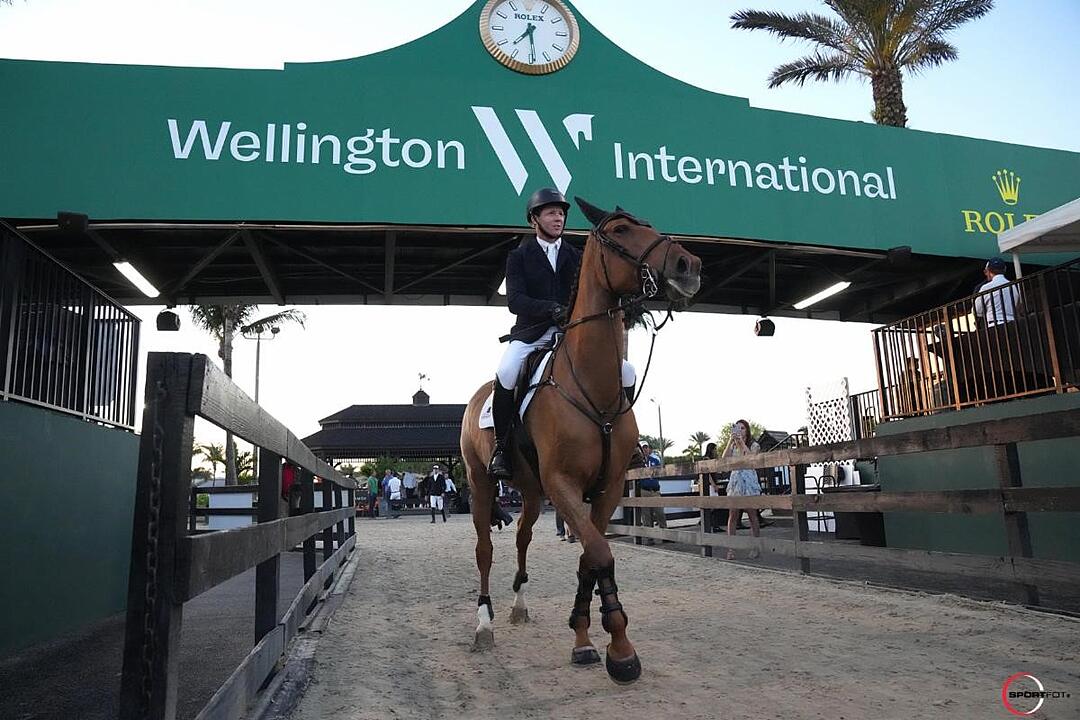 The Palm Beach International Equestrian Center in Florida will now be called Wellington International. The venue is the longtime home of the Winter Equestrian Festival as well as nearly 30 weeks of Annual Series horse shows, attracting thousands of riders from all 50 states and 38 countries.
The new name is the first of several planned changes, including future venue improvements to keep the center competitive.
The rebrand came ahead of the WEF 11 "Saturday Night Lights" class of the 2022 WEF circuit on March 26 with an official announcement from Michael Stone, president of Wellington International.
"Along with our new owners at the Global Equestrian Group, we look to the future in order to better serve our exhibitors, stakeholders, and community," he said. "We are committed to 'Setting New Standards' for our venue, as well as for equestrian sport, guest experiences, entertainment and innovation. To commence this exciting new initiative, our first step is transitioning the Palm Beach International Equestrian Center to its new name, Wellington International."
The renaming included a makeover of the bridge over the International Arena entrance.
"The Winter Equestrian Festival came to Wellington in 1974, made its permanent home here at our facility in 1989 and has continued its unprecedented growth ever since, along with the entire Village of Wellington and Palm Beach County, to become the pinnacle of equestrian competition throughout North America and beyond," said Stone. "We take great pride in our designation as the Winter Equestrian Capital of the World and enjoy welcoming thousands of exhibitors and visitors each year to experience the joys and thrills of the sport."