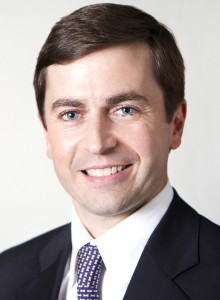 The National Football League has appointed Peter O'Reilly senior vice-president of events. O'Reilly, a 20-year veteran of the sports industry, served the past nine years as the NFL's vice-president of fan strategy and marketing. He replaces Frank Supovitz, who announced in May that he was leaving the league to form his own events company.
The 42-year-old O'Reilly will report to NFL Executive Vice-President Eric Grubman. He will be responsible for the execution of all NFL events run by the league office, including the Super Bowl, Pro Bowl, NFL Draft, NFL Kickoff, NFL International Series and league business meetings.
"The events department has been an important part of the growth and progress of the NFL for many years, demonstrating excellence and commitment in its day-to-day activities, while constantly evolving to meet the needs of fans, clubs and the league," said Grubman. "The selection of Peter to lead the department recognizes his many talents and will enhance our ability to serve fans and clubs."
O'Reilly joined the NFL in 2005 after serving in a senior role on NYC2012, New York City's Olympic bid committee. He had previously worked at the National Basketball Association's production and marketing departments. He started his career as a studio coordinator with ABC Sports.
O'Reilly is a graduate of the University of Notre Dame and holds a master's degree in business administration from Harvard Business School.