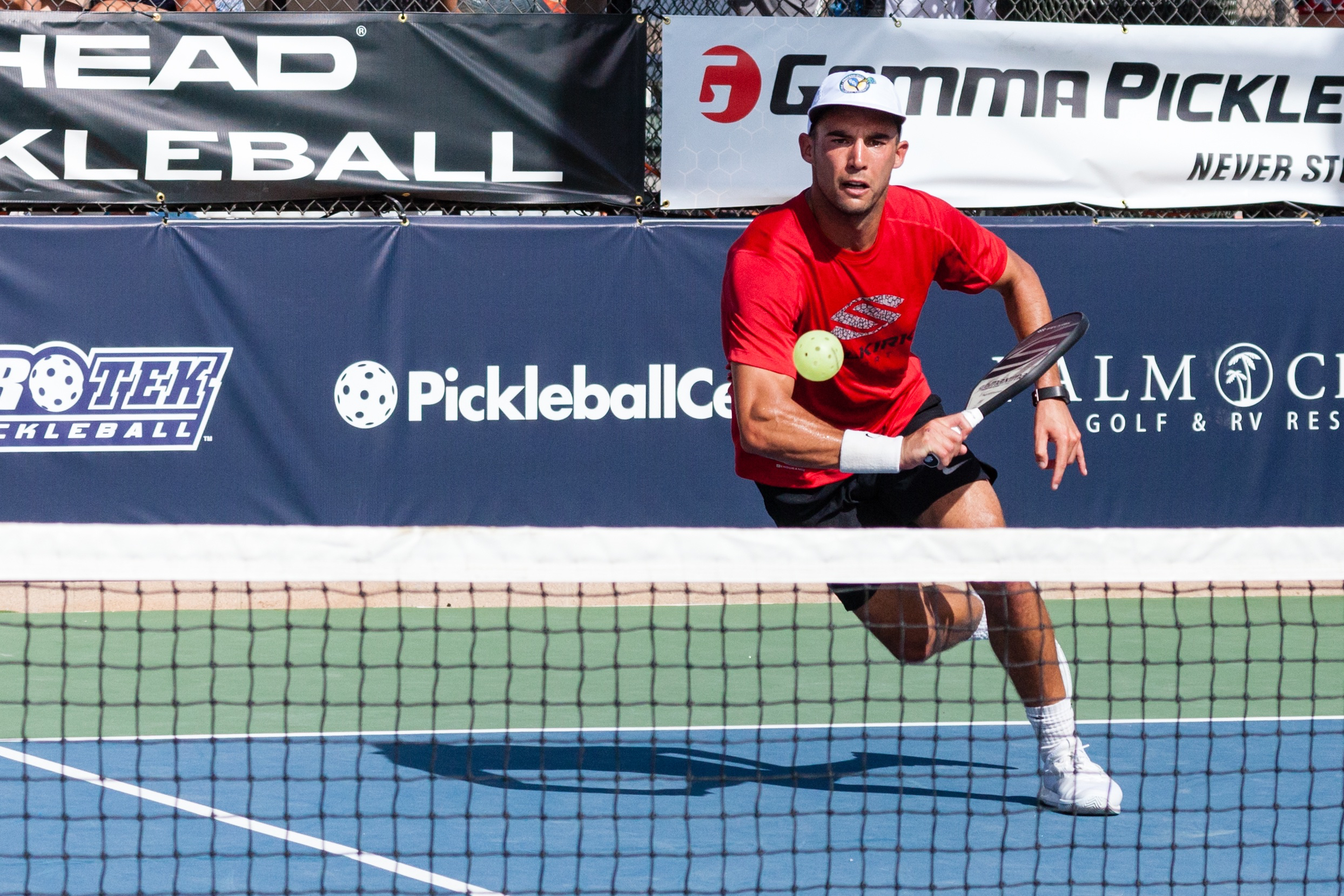 Say the word "pickleball" and people either get quizzical looks or immediately say, "I love pickleball!" Given the way the sport is growing, you'll probably be hearing more of the latter. Pickleball—one of America's 10 fastest-growing sports, according to the Sports & Fitness Industry Association—is currently played by about 3 million people on more than 15,000 courts in the United States. That's a far cry from its origins in the 1960s, when three fathers looking to keep their children busy created a game using a grab-bag of items: a badminton net, table tennis paddles and a perforated plastic ball. A few decades later, pickleball entered a new era when the USA Pickleball Association was formed in 2005.
1. Grass-roots Support
The establishment of the USAPA as the national governing body gave structure and stability to what had been a fun backyard game and turned pickleball into a full-fledged sport, said Justin Maloof, executive director of the USAPA. "The original board worked hard to establish a rulebook, set equipment and court standards, create a national membership program and establish tournament sanctioning, a na­tional website, a places-to-play fea­ture and the ambassador program," he said.
Maloof reports that membership has grown by 480 percent in the last five years, with new courts, tournaments and players (including, increasingly, professionals) popping up continually. Pickleball has grown through the years mostly by word of mouth, and its "boots on the ground" ambassadors are still key.
"USAPA now has an all-volunteer network of more than 1,700 active representatives who are constantly looking for court establishment and expansion opportunities, facilitating free outreach clinics, helping with tournaments, etc.," said Maloof. "They are directly responsible for much of the growth we are currently experiencing."
A new type of ambassador comes from equipment manufacturers such as Selkirk Sport, which is based in Hayden, Idaho, and sponsors more than 100 professional athletes (many of whom are former competitive tennis players). "We created Team Selkirk in 2016 for the purpose of promoting our brand but also to utilize marquee players to help drive awareness and excitement for the game at local, regional and national levels," said Rob Barnes, product manager for Selkirk Sport. Included in the company's sponsorship is an incentive pool that offers prize money to the top finishers at events such as the U.S. Open Pickleball Championships, which is held each spring in Naples, Florida.
2. New Places to Play
The U.S. Open is held at East Naples Community Park, which in the three years it has hosted the event has more than doubled the number of its pickleball courts. "They have 54 courts now," said Terri Graham, founder of the U.S. Open Pickleball Championships. "When we first got there they had 20, and they just keep adding and adding due to the popularity of the sport."
Graham described the event as "the biggest pickleball party in the world" and noted that while the number of competitors—who this year came from as far away as India—is currently capped at about 2,000, organizers estimate that 10,000 spectators attended this year's event. Graham predicts that "within the next 10 years, this will be a pretty big global sport."
Part of that success is due to the efforts of the USAPA, which in 2010 provided the seed money for the International Federation of Pickleball to "ensure that as the sport grew internationally, there would be consistency among all member countries," said Maloof, who recently returned from a trip promoting the sport in China.
As pickleball has expanded, so has the number of places to play, moving from the traditional public parks and senior communities to tennis clubs, resorts and even cruise ships. "Acclaimed resorts such as Pinehurst [North Carolina], JW Marriott Phoenix Desert Ridge Resort [Arizona], Shadow Mountain Resort & Club [California] and Sundial Resort & Spa [Florida], among many others, now offer pickleball programs alongside that of their tennis programming," said Barnes.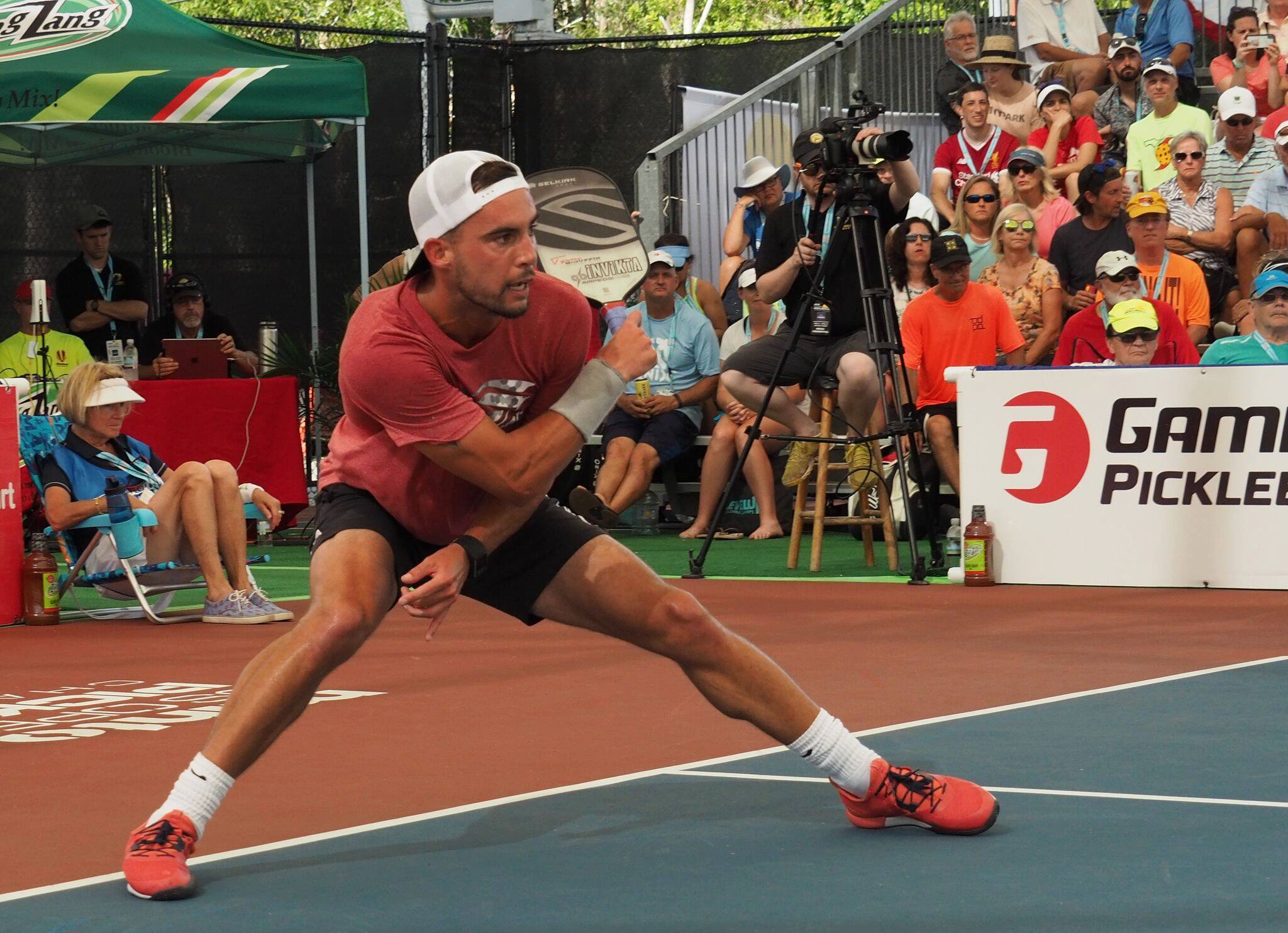 The USAPA maintains a database on its website to track all known public and private pickleball locations in the United States (and some international destinations as well). "This makes it extremely easy for players and the general public to find pickleball locations in their immediate area or travel destinations," said Maloof, who noted that 1,100 new locations were added just last year.
Another new site for pickleball is the Indian Wells Tennis Garden in California, home to the BNP Paribas Open tennis tournament, which recently signed a multiyear deal to host the USAPA National Championships. For the tournament, one regular tennis pad can be converted to four pickleball courts, Maloof said, with the championship event taking place on one tennis court.
The tennis center venue also promises a better experience for spectators. "Not only will we have more courts than ever before and thus be able to accommodate more players, the spectator experience will be vastly improved," said Maloof. "For the first time, we will be in a position to market and promote our national championships as a spectator event."
3. New Technology
All that growth requires technology to sustain it. This summer, the USAPA is launching a new tournament rating system in partnership with pickleballtournaments.com. While the sport has had a rating system similar to that used in tennis and other racket sports, it's been somewhat self-regulated. The new system will verify a player's level and ultimately allow players to use it to qualify for tournaments.
Technology has also transformed pickleball equipment. "The game is quickly evolving thanks to technology, especially in paddles," said Barnes.
Not only has the equipment become more sophisticated, it's available in more places. "There are now more than 80 pickleball paddle manufacturers, which is an insane number," said Maloof, who pointed out that while paddles and balls have long been available in major sporting goods stores, they're also starting to crack the big box retail chains such as Target and Walmart.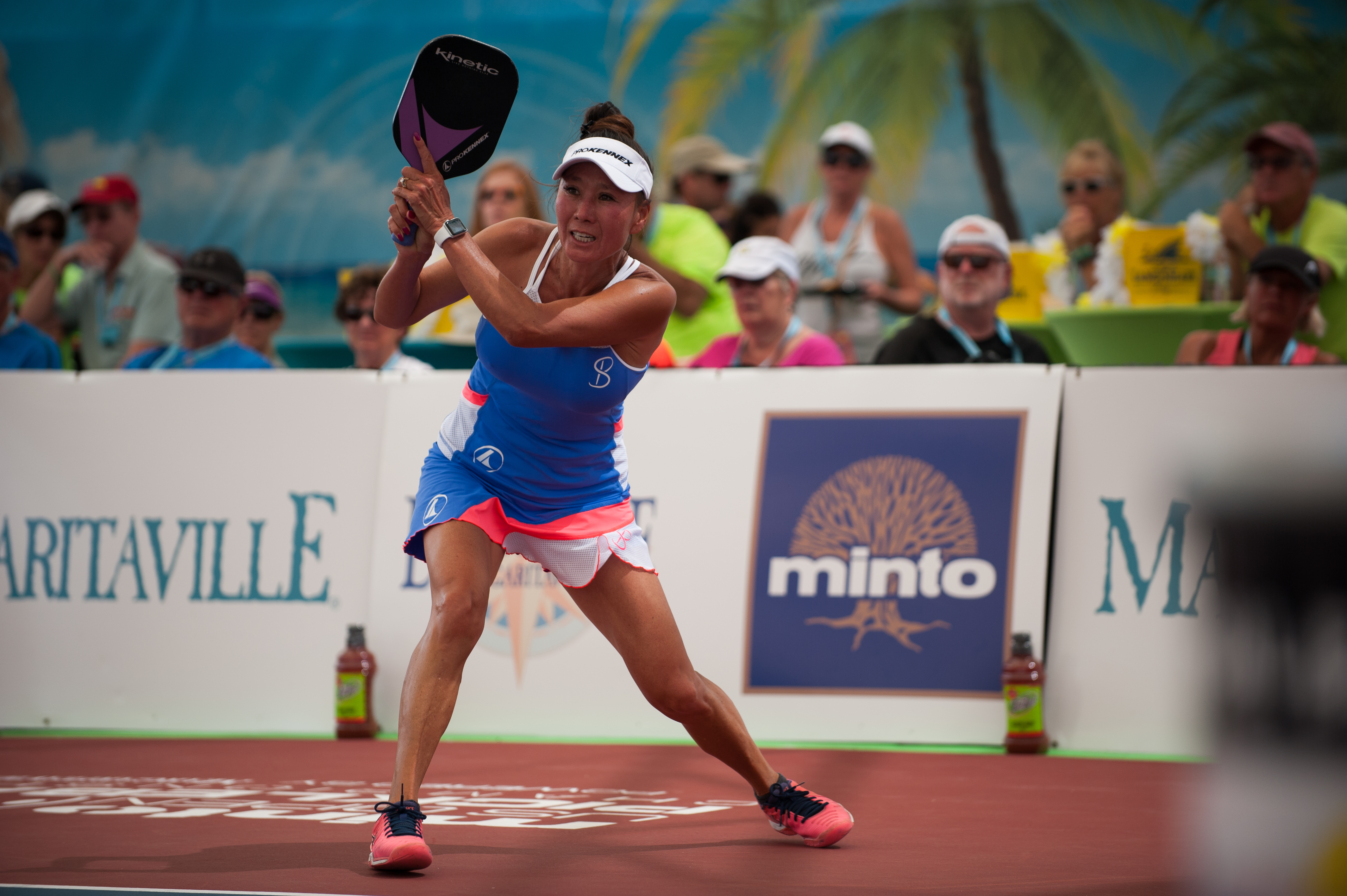 Media attention is also growing. Not only does the pickleball industry have two outlets of its own—the web-based Pickleball Channel and Pickleball Magazine (which is distributed to all USAPA members and also available at Barnes & Noble bookstores)—but a number of media outlets across multiple platforms have started running stories on the sport.
"Both the U.S. Open and USAPA National Championships have broadcast deals with CBS Sports Network," Barnes said. These new outlets complement the sport's continuing grass-roots marketing, where the sport's unique name (which, naturally, has multiple origin stories) only helps. "Everybody who says the name smiles," said Graham.