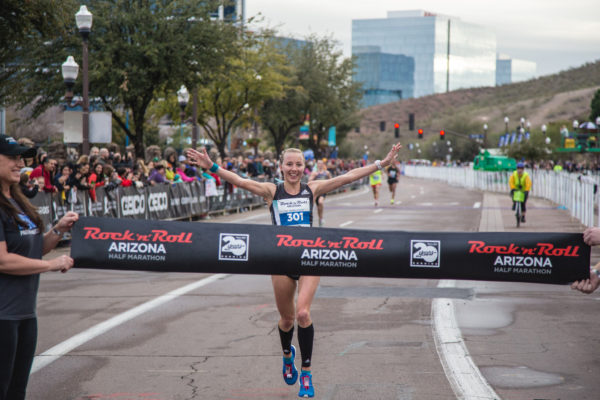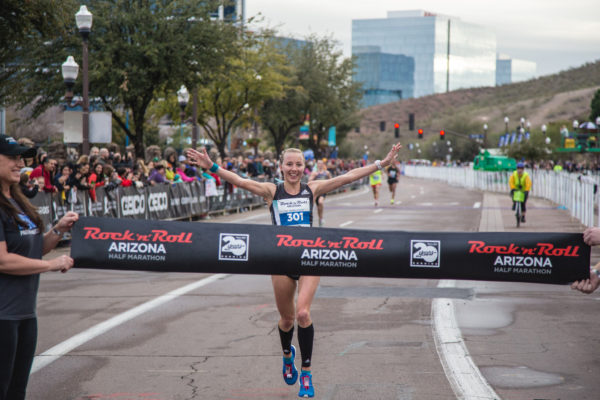 Big things are happening under the big skies of the Western United States. Las Vegas has new NHL and WNBA teams and will soon be home to the NFL's Raiders. In Eugene, Oregon, the University of Oregon's historic Hayward Field will be totally rebuilt to continue its legacy as hallowed ground for track and field.
Arizona State University's Sun Devil Stadium in Tempe is undergoing a major renovation. In Anaheim, California, the convention center has a fresh 200,000-square-foot addition, and developers are building a four-sheet ice rink complex in nearby Irvine. At the airport in Snohomish County, Washington, a new terminal is under construction that will start operations this fall with up to 24 flights a day. And, Honolulu, Hawaii, delivers a roster of modern facilities in a tropical paradise.
Sports events in these Western destinations often draw higher registrations and bigger crowds simply because people can't wait to visit.
Tempe, Arizona
As home to Arizona State University, Tempe is a college town with "a great urban downtown, great urban lake, and a trail system and Papago Park, so you're in the desert" — all within minutes of Phoenix Sky Harbor International Airport, said James Tevault, Tempe Tourism Office's director of sales.
Tempe is a major destination for triathlons because the city is home to Tempe Town Lake, a 2-mile-long man-made lake created by damming a portion of the dry Salt River in the heart of the city. Tempe Beach Park offers trails and paths nearby.
The city hosts two Ironman events every year: the Ironman 70.3 Arizona in October and the Ironman Arizona in November. The USA Triathlon Women's Collegiate Triathlon National Championships will also return this fall. Women's triathlon is growing, thanks in part to ASU's team, and in November, USAT announced Project Podium, a men's elite development program based at ASU that will launch this August. And this September, Major League Triathlon will hold its first event in Tempe at Tempe Town Lake. Athletes will compete in a relay format, a discipline that will debut at the 2020 Olympic Games in Tokyo.
The city's strength in triathlons has bred interest in other related sports, and "we do a really good job when it comes to running, biking and swimming," Tevault said. The Arizona Rock 'n' Roll Marathon, Half Marathon, 10K and 5K run through Tempe. This past May, Tempe Town Lake was the site for the 2018 USA Swimming Open Water National Championships.
ASU's Mona Plummer Aquatic Complex—where Olympic great Michael Phelps trained—has two pools and is "a great venue for a spectator-type of event," Tevault said. In addition to traditional swimming, water polo, diving and synchronized swimming can be hosted at the venue as well.
About half a mile away, ASU's Sun Devil Fitness Complex also has a pool and typically hosts two USA Racquetball championships a year. The complex was also the venue for the 2018 Fiesta Bowl Overwatch Collegiate National Championship esports tournament in February.
The city draws a lot of collegiate sports that stem from being home to a university, Tevault said. The ASU Kajikawa Classic is an annual women's softball tournament that brings in 32 collegiate teams every February, and the ASU Classic women's basketball tournament takes place at 14,000-seat Wells Fargo Arena. And ASU's Sun Devil Stadium is undergoing a $300 million renovation and modernization project.
About Tempe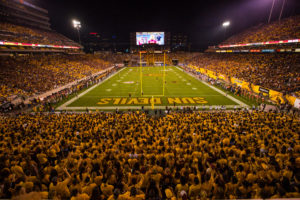 Key Venues: ASU Mona Plummer Aquatic Center (2,000-seat capacity, 50-meter competition pool, warm-up pool, diving well and three-platform diving tower); Sun Devil Stadium (ASU football stadium undergoing $300 million renovation, seating capacity to be determined); Tempe Town Lake and Tempe Beach Park (2-mile urban lake with marina and beach)
Recent Events:
2018 Rock 'n' Roll Arizona Marathon, Half Marathon, 10K and 5K; 2018 Fiesta Bowl Overwatch Collegiate National Championship; 2018 USA Swimming Open Water National Championship
Upcoming Events: 2018 Major League Triathlon; 2018 Ironman Arizona; 2019 ASU Kajikawa Classic
Anaheim, California
Anaheim is home to Disneyland, "The Happiest Place on Earth," and that happiness extends beyond the resort to the rest of the city. "We're a great gateway city," said Roy Edmondson, vice-president of sports development for Sports Anaheim. "Even though what we're known for is obviously Disneyland, we're surrounded by attractions and other great things to do in Orange County. We have everything within a very short drive."
Now local officials are working to become known for sports. Two years ago Sports Anaheim was formed out of Visit Anaheim to "identify us as a leader in the sports industry," Edmondson said.
Beyond hosting events, the Amateur Athletic Union opened its West Coast office in Anaheim, and USA Badminton relocated its headquarters and training facility to the city. USA Volleyball extended its contract through 2020 for Anaheim to be the official host city of the U.S. men's and women's national teams, which train at American Sports Centers, and Anaheim is also the official travel destination for USA Water Polo. "I feel like we are on the verge of being a major player in the sports tourism world," Edmondson said.
Currently, the city's strength is in indoor amateur sports, mainly due to its venues, which don't include the type of outdoor facilities that could host major events, Edmondson noted. In addition to volleyball, basketball, cheer and dance, Anaheim has recently welcomed several weightlifting events and plans to do several more, and fencing is another growing sport.
The Honda Center is home to the NHL's Anaheim Ducks, and the 17,174-seat arena hosts an array of events. The Ducks are also building a four-sheet ice rink with spectator seating at the Orange County Great Park in Irvine. The Rinks will serve as the Ducks' practice center and will create opportunities for major ice events, including hockey, "which is a sport that we're looking to expand," Edmondson said.
The Anaheim Convention Center opened in 1967 across the street from Disneyland. The center has since undergone seven renovations and expansions, the most recent of which was completed in September 2017. The $190 million project built a two-level addition with 200,000 square feet of flexible space that brought the total space to 1.8 million square feet and has helped free up availability "especially for events for cheer and fencing," Edmondson said.
About Anaheim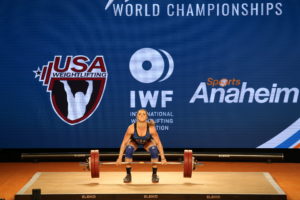 Key Venues: Anaheim Convention Center (1.8 million square feet of function space); American Sports Centers (34 volleyball courts that convert into 25 basketball courts); Honda Center (17,174-seat arena for hockey that can expand to up to 18,336 for basketball)
Recent Events: 2018 USA Fencing Men's and Women's Foil Grand Prix; 2018 USA Volleyball Girl's Junior National Championships
Upcoming Events: 2018 USA Synchro America Open; 2018 AAU West Coast Volleyball Championships
Honolulu, Hawaii
Hawaii comprises six major islands, each with its own sense of place and its own personality. The state's diversity extends to the two dozen sporting events the Hawaii Tourism Authority supports on all six islands.
"Everyone longs to visit at least once, and when they go, they always want to come back," said Peter Honig, senior vice-president with Ascendent, HTA's sports marketing consultant. "That's at the surface in any conversation we're having with rights holders and events. We're going to get a return call when we drop the name 'Hawaii.' "
Oahu is the state's hub of commerce and industry, travel and tourism. On the island, Honolulu is Hawaii's largest city and state capital and is also home to the University of Hawaii, the Hawaii Convention Center and Aloha Stadium.
The islands are known as much for what happens on land as in the water, and "we're really proud of our water sports," said Chris Sadayasu, tourism brand manager with HTA. Duke's OceanFest takes place every August on the shores of the famed Waikiki Beach.
Hawaii is also big on beach volleyball, a sport the tourism authority is hoping to grow. HTA is working with the Association of Volleyball Professionals on a new event, an international invitational to take place in September on Waikiki Beach.
The University of Hawaii Rainbow Warriors football team calls Aloha Stadium home, as does the annual Hawaii Bowl. Soccer is a growing sport for the state, especially because of Hawaii's huge international market. The inaugural Pacific Rim Cup, an event likely to  return next year, took place in February at the stadium.
The NBA's Los Angeles Clippers will hold its training camp and preseason games in Honolulu again this year. Last October, the Clippers held the first Clippers Hawaii Classic at the Stan Sheriff Center on the UH campus, which is also the site of the annual Diamond Head Classic, a college invitational basketball tournament held every December.
The 1.1-million-square-foot Hawaii Convention Center recently purchased indoor sports courts and welcomes major youth volleyball and basketball tournaments as well as futsal, wrestling, cheer and dance events.
The islands also have dozens of golf courses. This year marked the 53rd annual PGA Tour Sony Open in Hawaii, played at the Waialae Country Club in Honolulu, and the LPGA LOTTE Championship has been played every April at the Ko Olina Golf Club on Oahu.
About Honolulu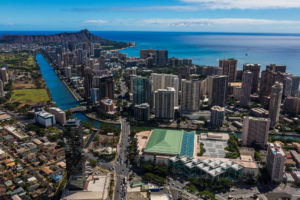 Key Venues: Hawaii Convention Center (1.1 million square feet, including the flexible 200,000-square-foot Kamehameha Exhibit Hall and 35,000-square foot Kalakaua Ballroom, both divisible into thirds); Stan Sheriff Center (10,300 seats); Aloha Stadium (50,000 capacity)
Recent Events: 2018 Sony Open; 2018 LPGA LOTTE Championship; 2018 Pacific Rim Cup
Upcoming Events: 2018 Duke's OceanFest; 2018 Queen Lili'uokalani Canoe Races; 2018 Ironman World Championships
Snohomish County, Washington
Snohomish County is bordered by Puget Sound to the west and by the rugged Cascade Mountains to the east. The natural beauty of the Pacific Northwest paired with the mild weather and robust community involvement keep sports organizations and events returning to the county year after year, said Tammy Dunn, sports development director for the Snohomish County Sports Commission.
About an hour's drive north of Seattle, the county is home to 19 communities, ranging from Everett with 110,000 residents to Woodway with 1,300. Because the county is so diverse, so are its sports markets. "It feels like we don't specialize in just one type of sport because we're a big county, we're diverse and each of our communities is so different," Dunn said.
The city of Arlington hosts the International Distance Skateboarding Association's Centennial Sk8 Festival. This year the same organizers are adding a new event at Lake Tye Park in Monroe. The inaugural Sk8 Lake Tye will feature races on the trail around the lake to help increase interest in longboarding, Dunn said.
Lake Tye is a 42-acre body of water that will welcome about 200 athletes in July for the 2018 Nautique WWA Wakeboard National Championships. The park is also the site of the TriMonroe Triathlon and Lake Tye Triathlon—and the county welcomes two Spartan Races every year.
Those types of events work well with the county's new tourism plan, which emphasizes outdoor adventure. People can come to compete then go out and enjoy hiking, biking, kayaking, rafting and more, Dunn said.
Meanwhile, a new two-gate terminal is being built at Paine Field, the Snohomish County Airport. It is scheduled to open this fall with Alaska Airlines, Southwest Airlines and United Airlines providing up to 24 flights per day.
In Everett, the 10,000-seat Angel of the Winds Arena is home to the Everett Silvertips of the Western Hockey League. The venue is the right size and right fit for regional and state competitions as well as the international market, Dunn said. In October, Skate America will bring 60 figure skaters for three days of competition at the arena, which has also hosted the Pacific Rim Gymnastics Championships twice and the 2017 USA Curling Nationals.
In summertime, local soccer and lacrosse clubs mount major tournaments. The Snohomish Youth Soccer Club uses the 20 grass fields at the Stocker Fields complex. The newly renovated Meadowdale Playfields in Lynwood has two lighted turf soccer/lacrosse fields and three lighted softball fields with turf infields.
About Snohomish County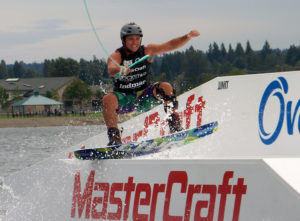 Key Venues: Angel of the Winds Arena (8,300 capacity for hockey, up to 10,000 for gymnastics, basketball, concerts); Meadowdale Playfields (three lighted adult softball fields with infield turf infield, two lighted turf lacrosse/soccer fields); Lake Tye Park (42-acre man-made lake for triathlons, wakeboarding)
Recent Events: 2018 NWAC Women & Men Basketball Championships; 2018 USA Badminton Adult Nationals; 2018 Lake Stevens Spring Sprint Regatta
Upcoming Events: 2018 U.S. Boomerang Nationals; 2018 Nautique WWA National Championships presented by Rockstar; 2018 Skate America
Eugene, Oregon
Eugene is home to the University of Oregon and the birthplace of modern running. It's where Olympian and UO track coach Bill Bowerman teamed up with Phil Knight to found Nike. The college town of 170,000 is pulsing with youthful energy and sits 50 minutes from the Cascade Mountains and 50 minutes from the Pacific Ocean.
"If you're not running or a die-hard Ducks fan or participating in a kickball league, you're not in Eugene," said Joey Jewell, director of sports sales and development for the Eugene, Cascades and Coast Sports Commission. "There's always something going on. For us, life is sports."
The university is front and center. Football games sell out, but "track and field is the main event," Jewell said. UO's historic Hayward Field is track-and-field hallowed ground, but the complex will soon be rebuilt from the ground up. The venue will reopen in 2020, a year before it welcomes the 2021 IAAF World Outdoor Championships—the first time the world track-and-field championships will be held in the United States.
The NCAA Outdoor Track & Field Championships were at Hayward Field in June and will return to the new stadium in 2021 and 2022. Local officials are also hoping to attract the 2020 Track & Field Olympic Trials, for which USATF recently reopened bidding.
Beyond track and field, Eugene is a "very niche town" when it comes to sports. Ultimate is big, and the USA Ultimate-sanctioned Eugene Summer Solstice tournament uses fields at two local middle schools.
Emerald City Roller Derby organizes the annual Big O tournament at the Lane Events Center, a fairgrounds complex with a 75,000-square-foot convention center, expo halls and an ice arena.
Eugene also has "a huge volleyball presence," Jewell said. The Columbia Empire Volleyball Association stages its annual President's Day Tournament at the Bob Keefer Center in Springfield, and the Matt Hartner Memorial Volleyball Classic brings about 240 teams that use UO's Moshofsky Center, the Bob Keefer Center and the 12,362-seat Matthew Knight Arena on the UO campus.
A nonprofit group is breaking ground on a new sports facility at the site of a historic baseball stadium that burned down a few years ago. The new Civic Park will include a fieldhouse for court sports and a multisport turf field with a 2,500-seat grandstand.
About Eugene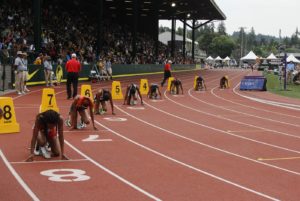 Key Venues: Les Schwab Sports Park (four turf fields), which is part of Bob Keefer Center (96,000 square feet of indoor space with three hardwood basketball courts, 11 volleyball courts, eight pickleball courts, four tennis courts); Hayward Field (soon to have a 12,900-seat capacity)
Recent Events: 2018 USA Gymnastics' Men's Region 2 Championships; 2018 NW Pacific Figure Skating Regional Championship; 2018 NCAA Outdoor Track & Field National Championship
Upcoming Events: 2018 USGA Senior Amateur Championship; 2019 Covered Bridge Regatta; 2021 IAAF World Track and Field Championships
Las Vegas, Nevada
Las Vegas is all about games. But the city that's known for poker, blackjack and craps is suddenly all about a different type of gaming: sports.
The local sports era began in 1983 with the addition of the Las Vegas 51s Minor League Baseball team. Since then, the city has enjoyed a rich history of sports.
Las Vegas has hosted the NHL Awards ceremonies since 2009, but when the city won an NHL expansion for the Vegas Golden Knights in June 2016, "then, very quickly, all the dominoes fell," said Lisa Motley, director of sports marketing and special events for the Las Vegas Convention & Visitors Authority.
In 2017, NASCAR announced it would add a second NASCAR Weekend at Las Vegas Motor Speedway starting in 2018. The same year, NFL team owners approved relocating the Oakland Raiders to Las Vegas, and the team is scheduled to begin playing its 2020 season at a $1.8 billion domed stadium that's under construction. The stadium opens a world of possibilities for hosting new events—"the sky's the limit," Motley said.
In October, MGM Resorts International bought the WNBA's San Antonio Stars, which relocated to the city as the Las Vegas Aces.
The Knights play in the T-Mobile Arena and practice at City National Arena, a two-sheet ice complex that opened in September 2017 and also hosts youth and adult hockey and a figure skating academy.
In February, the 51s broke ground on a new $150 million, 10,000-seat stadium. Las Vegas Ballpark is expected to be completed in time for the 2019 season.
City officials and local businesses are always looking for ways to refurbish and repurpose venues. The Luxor Hotel and Casino turned a former nightclub into Esports Arena Las Vegas, the Strip's first dedicated esports arena, which opened in March. The city is also home to UFC's headquarters and training facility.
"Right now, we are focused mainly on professional sports, but we have now brought on a person dedicated to youth and amateur sports," Motley said. "We're hoping to uncover what's available. It opens a big door for us for qualifiers and world championships."
The LVCVA is also working on strategies that organizers expect to begin rolling out in a year or two. The bureau recently commissioned a facility audit "so we can figure out where to put events," Motley said, and is working on digital tools that will allow rights holders to see what venues are available so they can better plan their events in the city in years to come. 
About Las Vegas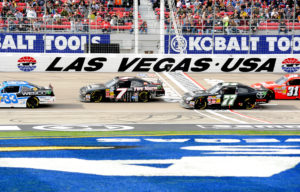 Key Venues: T-Mobile Arena (20,000 seats); Esports Arena Las Vegas at the Luxor (30,000-square-foot dedicated esports arena); Raiders Stadium (65,000-seat, covered stadium opening in 2020)
Recent Events: 2018 USA Sevens Rugby tournament; 2018 NASCAR triple-header race weekend; 2018 Pac-12, Mountain West, West Coast and Western Athletic conference basketball tournaments
Upcoming Events: 2018 NBA Summer League; 2018 Shriners Hospitals for Children Open PGA tournament