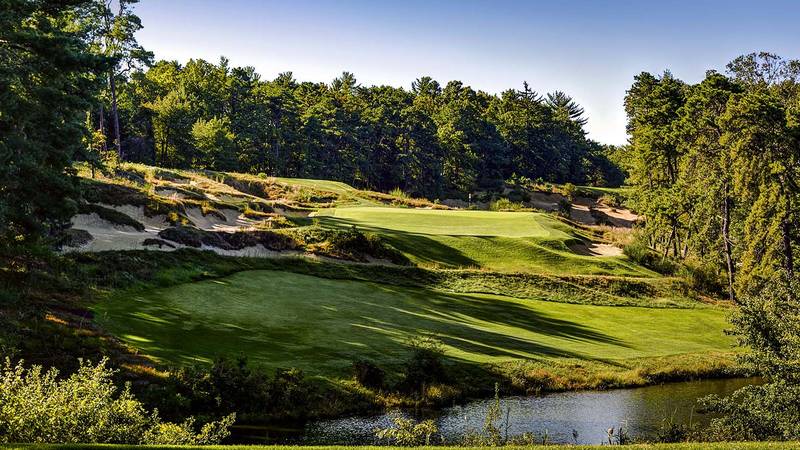 The United States Golf Association has announced Pine Valley Golf Club in Pine Hill, New Jersey, will host the 2034 Curtis Cup Match.
The Curtis Cup Match, jointly run by the USGA and The Royal and Ancient Golf Club, is contested by two teams — one from the United States, and one from Great Britain and Ireland — of eight female amateur players apiece.
"We are committed to bringing our championships to the finest golf courses in the country and over the last several years, that commitment has only strengthened for our women's championships," said Mike Whan, chief executive officer of the USGA. "That is why, on the eve of a monumental first U.S. Women's Open at Pebble Beach, this is a fitting and historic announcement for the Curtis Cup and the USGA."
Pine Valley Golf Club was designed by George Arthur Crump and completed in 1922. It has previously hosted the 1936 and 1985 Walker Cup.
"Pine Valley was founded with the mission of celebrating the best in amateur golf," said club president Jim Davis. "So it's only natural that we'd want to host the premier event bringing together the best women amateurs of Great Britain, Ireland and the United States. The membership cherishes our heritage with the Walker Cup and now looks forward to creating the same kind of history with the 2034 Curtis Cup."
The 2034 Curtis Cup will be the 64th USGA championship held in the state of New Jersey, fourth-most among all states. The Garden State last hosted the 2022 U.S. Amateur at The Ridgewood Country Club in Paramus.
The 43rd Curtis Cup will be played August 30 through September 1, 2024, at Sunningdale, England, while the 44th match will be played at Bel-Air Country Club in Los Angeles from June 12–14, 2026.