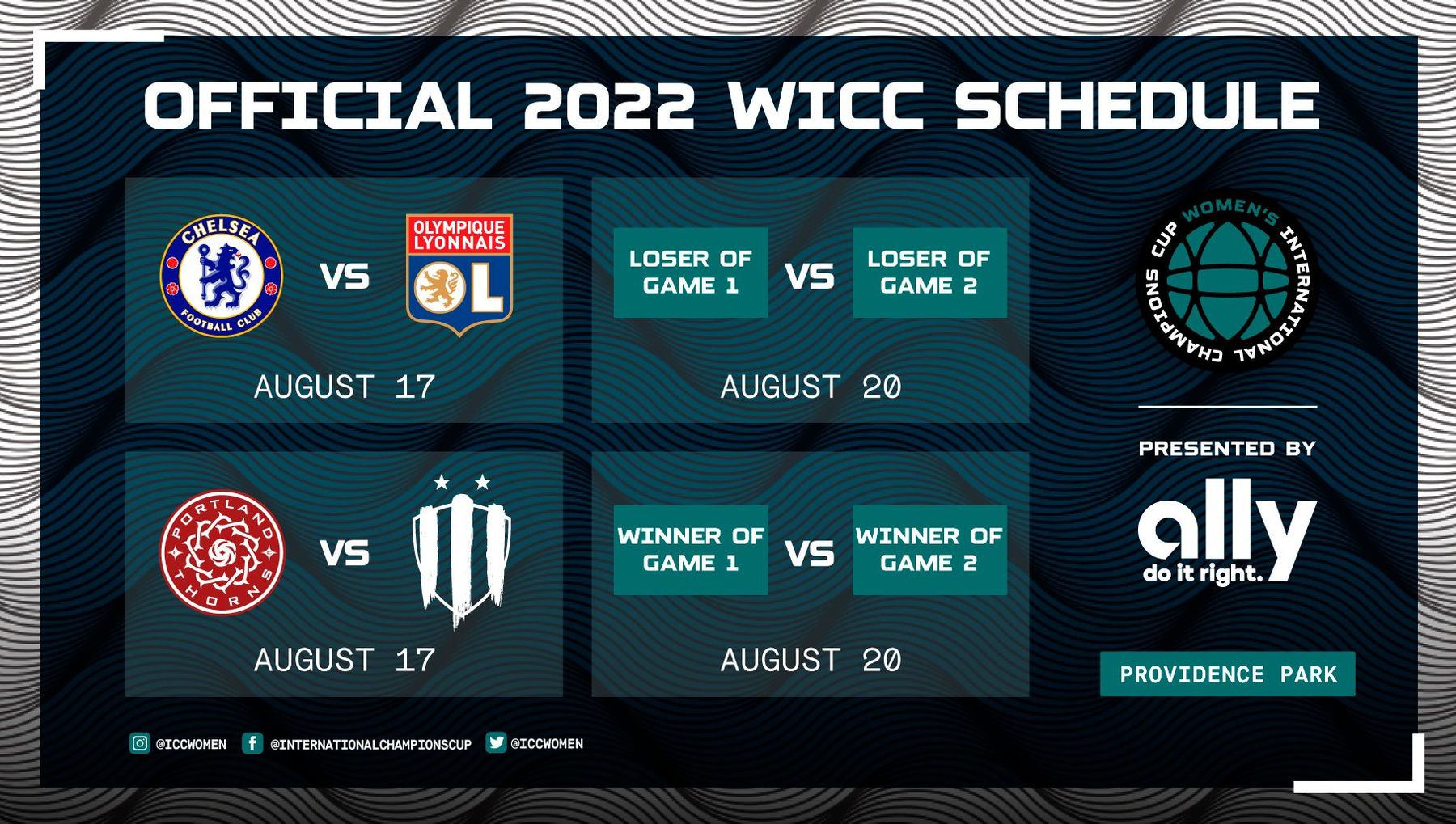 The 2022 Women's International Champions Cup will take place in Portland, Oregon, this summer as four elite soccer teams from around the world take center stage.
The tournament will take place from August 17–20 at Providence Park, the home of the Portland Thorns of the National Women's Soccer League.
"Whenever we have an opportunity to play the top teams across the world, it's important for us in developing our players but also making sure we as a club hit our targets," Thorns General Manager Karina LeBlanc told The Oregonian. "Knowing we want to be one of the best clubs globally, these games are important. For our fans to see some world-class players coming in and playing in our backyard is really special, too."
The tournament features four trophy-winning teams that represent the best that women's club soccer has to offer. The four participants have each qualified for the WICC by winning championships in their 2021-2022 tournaments, competitions, and leagues. Semifinal games will take place August 17, with the winners facing off on August 20.
The 2021 WICC defending champion Portland Thorns — winners of the 2021 NWSL Shield and 2021 NWSL Challenge Cup — will take on C.F. Monterrey, the first team from Mexico to compete in the WICC, having qualified as the Torneo Grita México Apertura 2021 champions.
Olympique Lyonnais — the 2019 WICC champions and winners of the 2022 UEFA Women's Champions League — will face the Chelsea FC Women, champions of both the 2021-22 FA Women's Super League and 2022 Women's FA Cup.