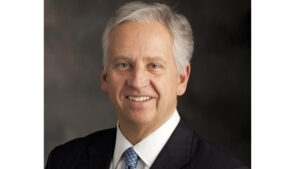 Bryan Koop has been hired by the Premier Hockey Federation to serve as a strategic advisor on facilities and infrastructure.
Koop serves as executive vice president, Boston Region for Boston Properties, which recently partnered with Delaware North, owners of the Boston Bruins, on the development of The Hub on Causeway, a 1.6 million square foot mixed-use development tied to TD Garden, home of the Boston Celtics and Bruins.
"First class facilities are critical to the PHF's future," said John Boynton, chairman of the PHF board of governors. "Not only are better, larger facilities an important piece of the professional player's experience but they also open doors to essential revenue growth and financial sustainability. We welcome Bryan's leadership in the properties space with invaluable support to help us continue to expand and shape our path forward across North America."
The PHF has six teams with plans to expand to eight in the future. Of the six teams this season, the Connecticut Whale play in the largest facility with the Danbury Ice Arena having a capacity of 3,000. The rest of the league's arenas are 1,800 capacity or under.
"Having professional facilities is an important aspect in the growth of the game," said Shiann Darkangelo, captain of the Toronto Six. "The PHF has put an emphasis on doing so and I am excited to be a part of the growth."
Kopp's appointment follows Monday's sale of the Toronto Six to a group of BIPOC Canadian hockey leaders, as well as recent corporate partnership extension with Discover that builds upon the original deal announced in January 2021 that contributes to the PHF's developing business model.