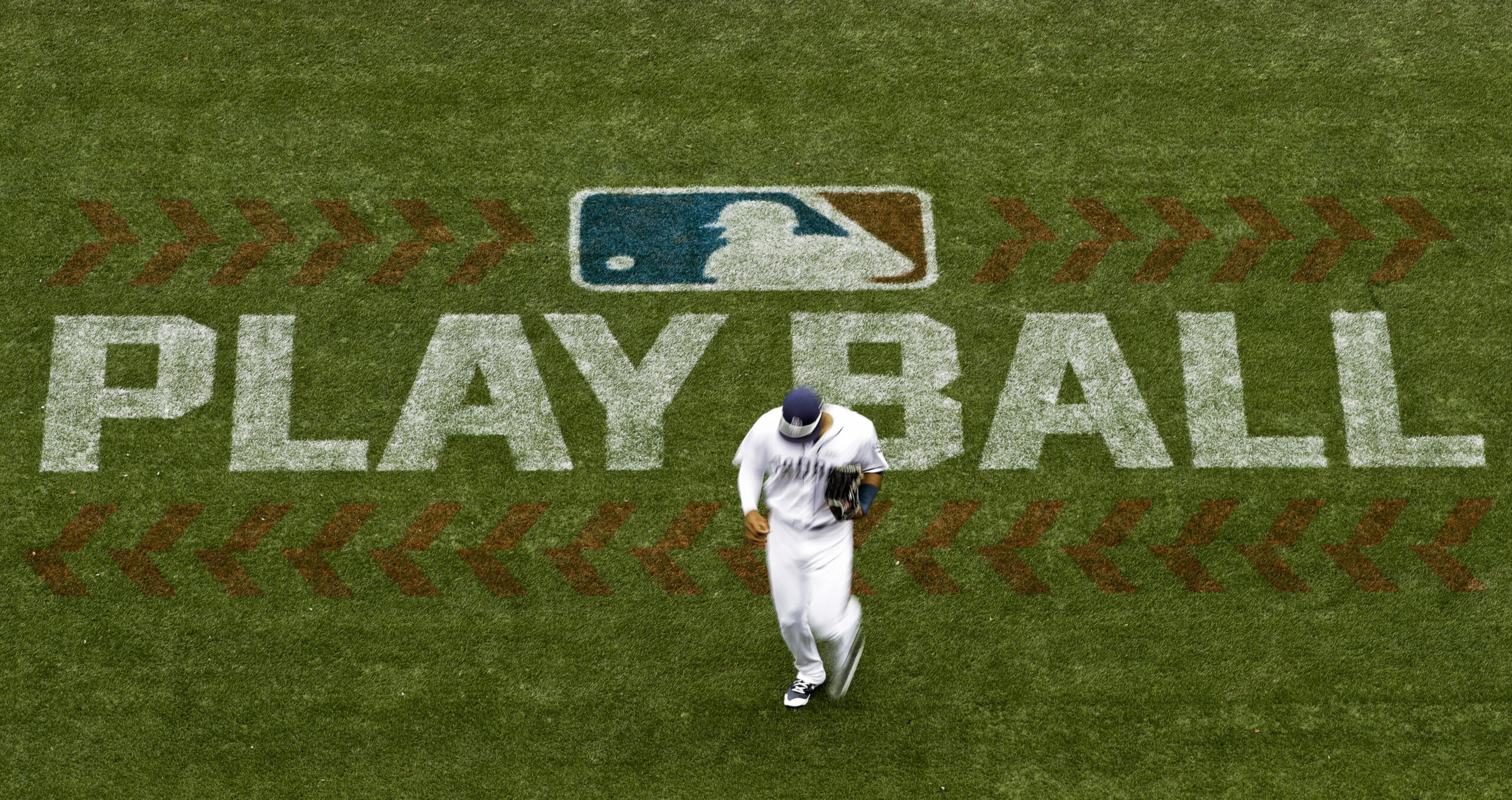 Belatedly, it is time to play ball.
Major League Baseball's lockout by owners was ended on Thursday after a new five-year collective bargaining agreement was agreed upon and ratified, ending a 99-day lockout and coming just in time to allow MLB to have a full 162-game season that will start April 7.
Spring training camps throughout cities in Florida and Arizona will open on Sunday. Forget about all of the financial issues for now, there will be significant changes to the actual game product that fans have been waiting to see restart.
Within the game, there will be a universal designated hitter between both leagues, a change from the National League's historical resistance to the position. MLB will be able to continue trying to recoup some of the revenue lost from the pandemic by allowing uniforms to have advertising on both jerseys and batting helmets for the first time, following similar moves by the NHL and NBA in recent years.
Spring training also starts within days — and the CBA was agreed to two days after both the MLB committed $1 million to seasonal workers in both Arizona and Florida who were affected by the canceled spring training games, following last week's $1 million fund created by the MLB Players Association. Part-time and seasonal workers including grounds crew, security officials, clubhouse attendants and general ballpark and game operators would be eligible to receive aid.
At the end of the season, fans will have more postseason — the field will be expanded to 12 teams, six in each of the American and National Leagues. There will be no re-seeding for the divisional series; No. 1 seed will play winner of No. 4 vs. No. 5 and the No. 2 seed plays the No. 3 vs. No. 6 winner. Playoff spots will be determined through NFL-type tiebreaker formulas with the semi-famous 'Game 163' tiebreaker games eliminated to make sure the Wild Card Series can start two days after the end of the regular season.
One thing not in the CBA is a vaccination mandate for players — from all accounts, it was never part of the negotiations given the multiple issues that both sides felt were more pressing. MLB was around 85 percent vaccinated last season, but that did not keep multiple games from having to be rescheduled as several teams had to go on pause because of breakthrough cases among vaccinated players and staffers.
That said, MLB players will have the same issue that NBA players have faced this year when it comes to playing in Canada. MLB players will not be paid or receive service time for games missed due to vaccine issues, reported Duke Castiglione of WCVB in Boston, and Canada's governmental regulations do not allow unvaccinated travelers to enter the country which will affect teams playing at the Toronto Blue Jays. Canada did have a travel exemption for unvaccinated players if they abided by stricter guidelines, but revoked that mandate in January.
The news that MLB players do not have a vaccination mandate follows an earlier decision this year to refrain from mandating vaccination for minor league players. ESPN reported in January that managers and coaches will need to be "up to date" with their vaccinations but "reasonable accommodations" for exemptions would be made on an individual basis, based on state law. Those exemption requests may entail "bona fide" religious and medical reasons.
One more note on the CBA; as part of the negotiations, the league will continue playing some games overseas. Newsday's Tim Healy reported that either games or "tours" will be held in London, Paris, the Dominican Republic, Mexico, Asia and Puerto Rico. MLB has played two games in London with two other games scheduled in 2020 canceled by the pandemic, while Paris has never hosted MLB.
Estadio de Beisbol in Monterrey has hosted five series since 1996 and MLB has visited Japan five times to open a season along with a two-game series in 2014 in Australia. The Minnesota Twins and Detroit Tigers faced off for the first Spring Training game in the Dominican Republic in 20 years in 2020 and there have been 49 MLB games played in Puerto Rico at San Juan's Estadio Hiram Bithorn, 43 of them played by the Montreal Expos during the 2003 and 2004 seasons.