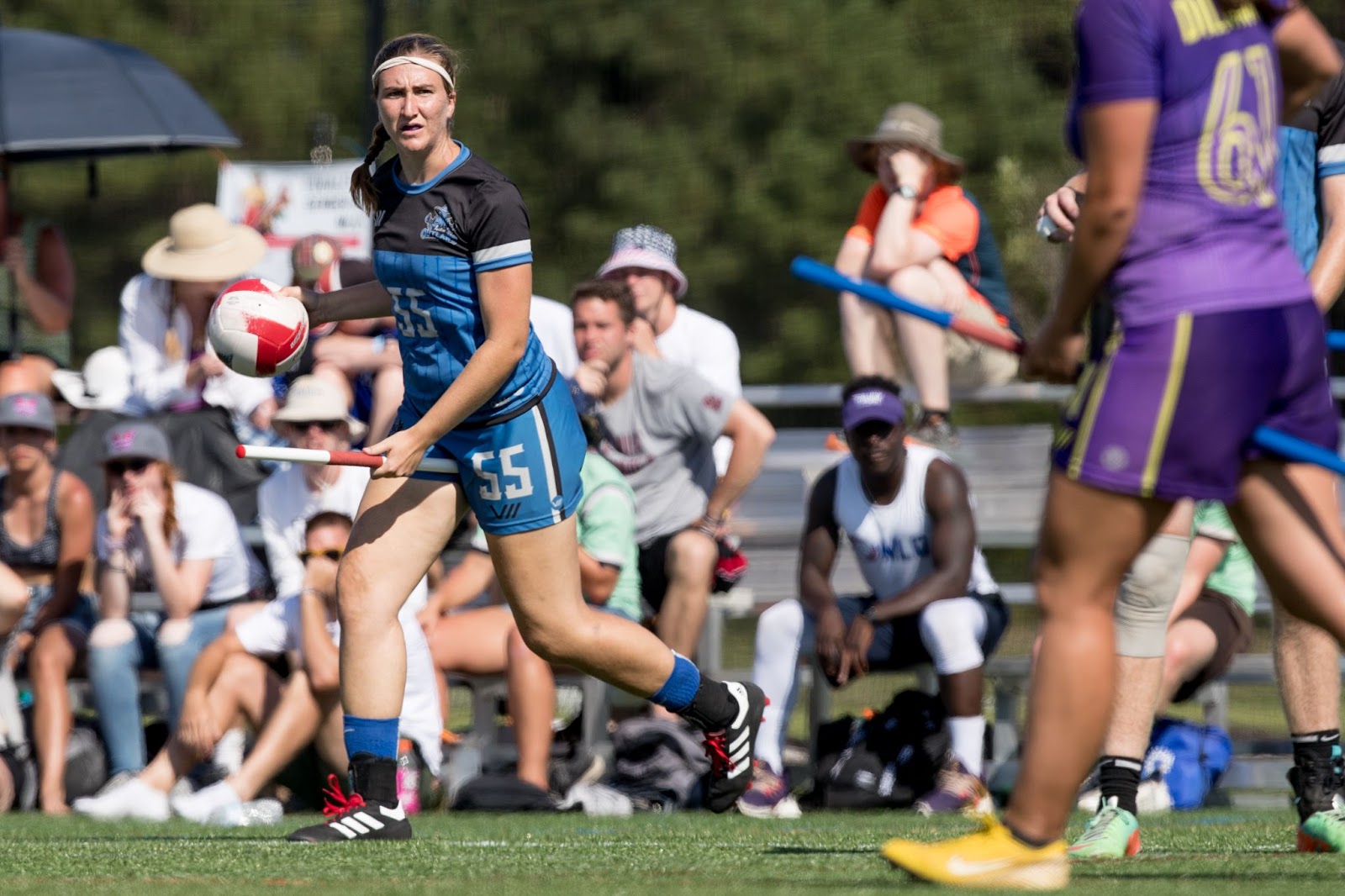 The leading event organizers of quidditch will seek to rename the sport that derives its name from the Harry Potter book series, citing concerns over controversial comments made by author J.K. Rowling and the limitation of being aligned with a specific work of intellectual property.
The joint announcement came from the leaders of US Quidditch, a governing body of the sport in the United States, and Major League Quidditch, a 16-team league that represents the highest level of competitive play in North America. Both organizations said they will conduct surveys in the coming months designed to guide the process for a new name.
"I believe quidditch is at a turning point," USQ Executive Director Mary Kimball. "We can continue the status quo and stay relatively small, or we can make big moves and really propel this sport forward into its next phase."
The competitive version of quidditch began after the book series in 2005 at Middlebury College in Vermont. Since then, it has grown to a point where it is played by nearly 600 teams in about 40 countries with considerable popularity in the United States on college campuses.
Over time, the sport has embraced gender equality and inclusion, with matches played under a gender maximum rule, which states a team may not have more than four players of the same gender on the field at a time, a move written to ensure that women, trans and non-binary players can participate.
In announcing the move to a name change, organizers noted that Rowling has come under increased scrutiny for her anti-trans positions. Several LGBTQ+ advocacy groups as well as the three lead actors in the Harry Potter film series have been critical of her stances.
Organizers also noted the need to grow the sport beyond an affiliation with a specific intellectual property like a book series. They noted comparisons to the sport of ultimate, which was often referred to in its early stages as ultimate frisbee even though "Frisbee" is a registered trademark of the Wham-O toy company that invented the equipment.
"USQ and MLQ need to seize opportunities for exposure in order to grow, and the name of the sport is currently limiting the range of possibilities," said Major League Quidditch Co-Commissioner Amanda Dallas.
Surveys on the name change are expected to be complete by the end of January. Any announcement on a final selected name will be pending feedback from the leagues' legal teams.
US Quidditch Cup 2022, the national championship for college and club teams, is scheduled to take place on April 23–24 in Salt Lake City. MLQ will announce the finalists to host the 2022 MLQ Championship in January.