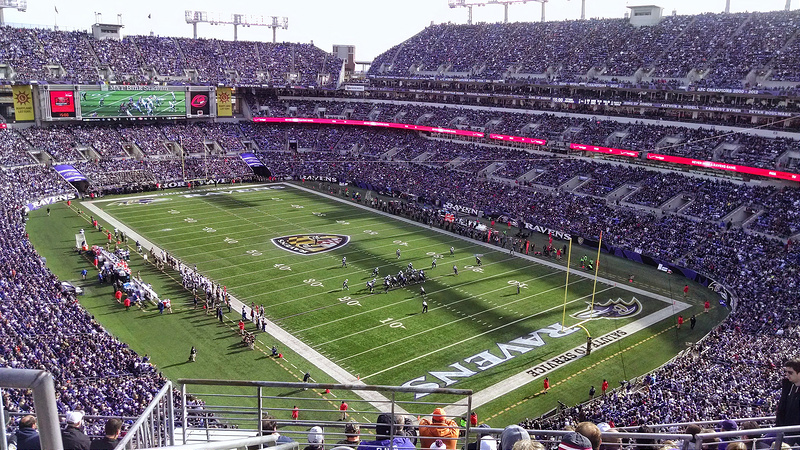 The Baltimore Ravens will showcase the end of a three-year, $120 million renovation project at M&T Bank Stadium on Saturday with a free training camp practice, fireworks display and laser show.
The stadium, which was built in 1998 and cost $220 million at the time, has gone through $220 million of enhancements since the opening. The recently completed, three-year renovation included 4K ultra-high definition video displays, escalators and elevators to the stadium's upper deck, a new sound system, upgraded kitchens, a redesigned club level and updated suites.
The renovation was capped off by the stadium getting furnished with LED Sports Lights, funded by the Maryland Stadium Authority. The 416 installed lights atop the stadium are energy efficient and capable of instantly switching on and off.
"One of our primary goals is to create extraordinary experiences for fans every time they visit M&T Bank Stadium," said Ravens President Dick Cass. "We're proud of the work that's been done to ensure that we consistently produce one the NFL's best gameday atmospheres."
The Ravens previously spent $45 million in renovations from 2013–2015 to install Wi-Fi, advanced LED video displays, redesigned concession stands and upgraded concourses.
"The improvements we've made over the last several years keep our stadium on the cutting edge of technology, convenience, entertainment and design," said Roy Sommerhof, Ravens senior vice president of stadium operations. "We will always strive to provide fans a top-notch experience at Ravens home games."