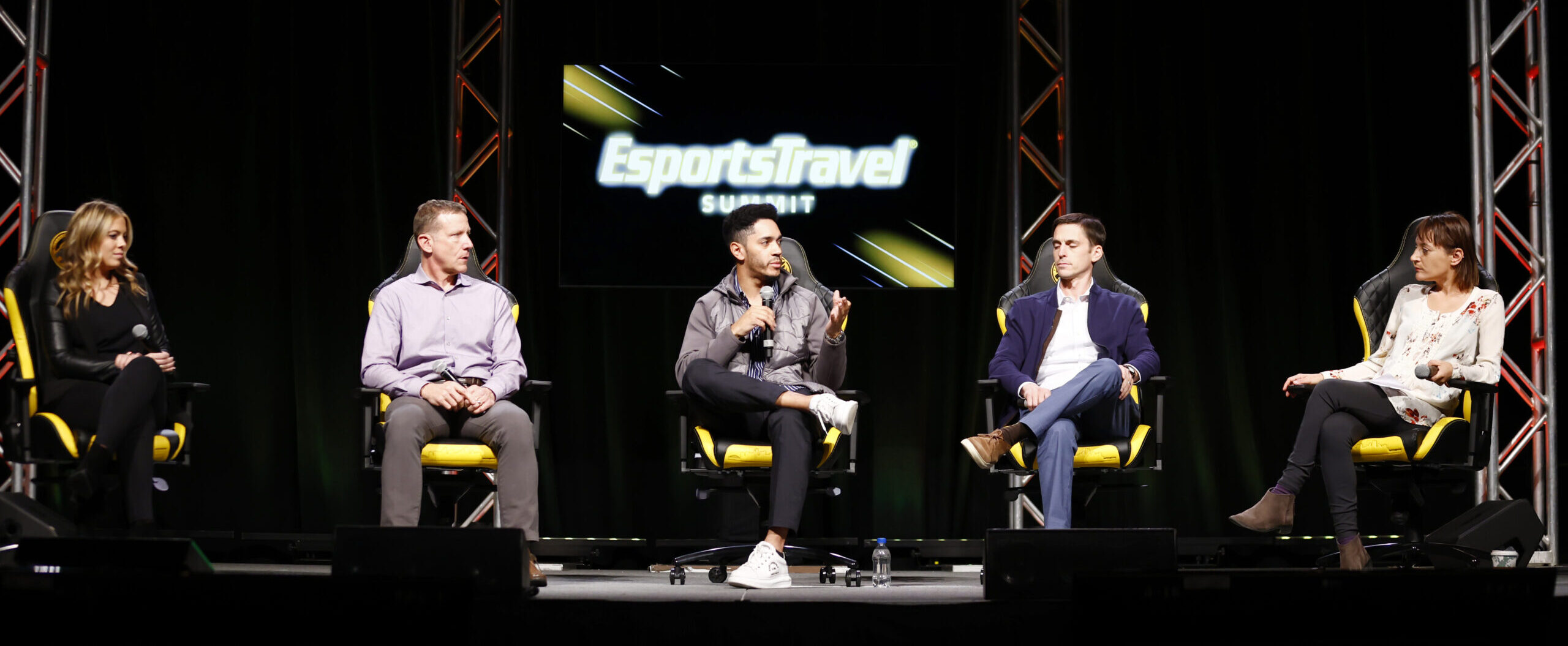 The 2021 EsportsTravel Summit concluded with a record-setting number of event organizers and destination representatives in attendance at the annual gathering for the esports events industry. Hosted by SportsPITTSBURGH, the EsportsTravel Summit was held in person at the David L. Lawrence Convention Center in Pittsburgh from Tuesday, December 14, through Thursday, December 16, and attracted nearly 300 attendees.
At the Summit's Closing General Session, attendees were invited to attend the 2022 EsportsTravel Summit, which is scheduled for June 21–23 in Daytona Beach, Florida.
"Daytona Beach has been a steadfast advocate for the sports-event industry," said Timothy Schneider, founder of the EsportsTravel Summit and chairman of the Sports Division of Northstar Travel Group, which publishes SportsTravel magazine and also organizes the annual TEAMS Conference & Expo. "By hosting the EsportsTravel Summit in 2022, Daytona Beach will leverage its excellent reputation across the full range of esports tournament and events," said Schneider.
"We are delighted that Daytona Beach will be the host for the 2022 EsportsTravel Summit," said Lori Campbell Baker, executive director of the Daytona Beach Area Convention & Visitors Bureau. "Esports and video-game tournaments and events deliver the next generation of visitors to destinations such as Daytona Beach and we're excited to showcase our destination to this fast-growing group travel market."
The 2023 EsportsTravel Summit, to be hosted for the first time internationally in Toronto, will be held July 11–13, 2023, as part of a long-term partnership that will see the 2028 EsportsTravel Summit also staged in Toronto.
"Toronto will leverage its excellent reputation across the full range of esports tournament and events when it hosts the EsportsTravel Summit in 2023 and 2028. We are excited that our attendees will get to witness first-hand the exciting developments that will be occurring in Toronto during the next few years," said Schneider.
"We look forward to welcoming the leaders of the esports event industry to Toronto in 2023 and again in 2028," said Scott Beck, president and chief executive officer of Destination Toronto. "Toronto is the world's most diverse city, the fourth largest city in North America and one of the world's most compelling destinations for events. We can't wait to welcome the EsportsTravel Summit to Toronto."
Produced by Northstar Meetings Group, the EsportsTravel Summit is the only business conference that focuses exclusively on video gaming and its positive impact on travel and events. The Summit facilitates partnerships between esports organizations and destination marketers, hospitality industry representatives and other event suppliers who want to work with and learn more about the rapidly growing esports event industry. The Summit's unique mission will continue to be education of stakeholders on the nexus between venues, destinations, event suppliers, the travel industry and esports.
For further information and to register, please visit esportstravelsummit.com.