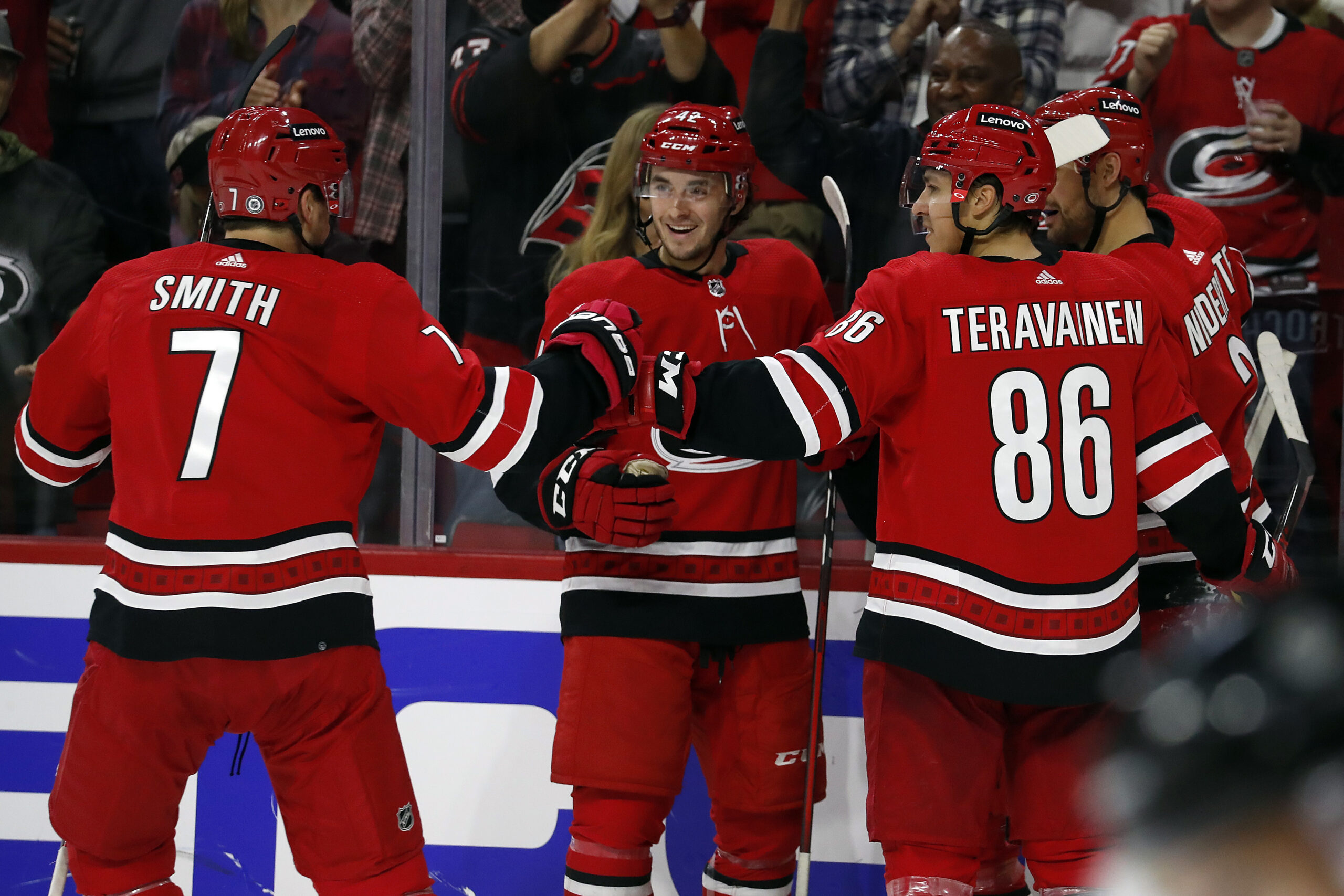 One of the spotlight events for the upcoming 2022 Olympic Winter Games in Beijing, the return of NHL players to the men's hockey competition, has been overshadowed the past week by another team shutdown and questions from several players about what China has planned for potential positive tests.
The realization that — according to China's latest edition of the Games playbooks — that anyone who tests positive for COVID-19 in China could be forced to quarantine for up to five weeks has gotten the attention of players who, this season, will not be paid for any games missed because of a positive test.
"Clearly I think things are a little bit more uneasy than they were," Toronto Maple Leafs captain John Tavares told reporters Monday. "There's going to be some hurdles and some challenges currently (where) things stand and the way they present themselves. … You talk about a five-week quarantine, if you've already been over there for a few weeks, that's a really long time."
Should any player test positive within Beijing's closed loop system, a potential five-week quarantine could mean missing half of the remaining 10 weeks in the regular season. There are currently 30 players in the league's COVID protocols. The Calgary Flames had games canceled through Thursday and the Carolina Hurricanes' game against Minnesota on Tuesday night was postponed; the Ottawa Senators and New York Islanders previously had pauses this season for team outbreaks.
"I think it'll be good to have some clarity on the COVID protocols over there," Chicago Blackhawks goalie Marc-Andre Fleury told NBCSN Chicago. "If you go to the tournament and stay between four walls for 4-5 weeks by yourself over there, not come back to your team, not play for a month or so and not see your family, too, I think it's something you have to take into consideration."
While multiple players have said they want more answers about protocols, to date two players — Vegas Golden Knights goalie Robin Lehner and San Jose defenseman Erik Karlsson — have said they would not go to Beijing.
"There's just too many uncertainties crossing the waters and going into a different nation and different country where we can't get a straight answer about anything," Karlsson told reporters on Wednesday. "There's going to be guys that are going to test positive, and there's going to be people that are going to have to go through whatever it is that we're going to have to go through if that happens, which we don't really know what that is. So, for me, having a family, I can't take that risk."
For its part, the NHL said it remains concerned about the Beijing Games.
"We have real concerns about that, even pre-COVID in terms of the impact on the season," NHL Commissioner Gary Bettman said last week during the owners meetings in Florida. "Our concerns have only been magnified. … we have expressed those concerns to the NHL Players Association and we've seen a number of players are now expressing concerns. We'll have to see how this ultimately plays out."
Getting the chance to compete in the Olympics was a priority for NHL players during the summer's labor negotiations, so winning that right was celebrated by the union. The NHL had been hoping that its negotiations with the International Ice Hockey Federation would allow for expanded use of Olympic highlights from its players, a hope that was extinguished.
It leaves the league knowing that should its best players go to the Olympics while the league is in a three-week shutdown, it would become one of the spotlight events for NBC to broadcast. While the NHL will get residual attention after the Games when players return to Beijing, financially it will not benefit much if at all — hence Bettman toeing the company line while also clearly wishing the situation would change.
"I don't think this is going to be the ideal Olympic experience in terms of the lockdowns in the Olympic village and everything else that's going on," Bettman said. "But again, we made a promise to the players and we're going to, to the best of our ability, adhere to it.''
During each NHL team pausing its season, the reports have been that the NHL and NHLPA could opt out of the Olympics by January 10. NHL Deputy Commissioner Bill Daly last week said that is date in which financial penalties don't apply but the decision to withdraw could come after if needed.
The NHLPA wants clarity on from IOC and IIHF officials on what happens to a player at the Olympics if he tests positive for COVID-19. Sportsnet reported Saturday that players will have a chance to ask questions about the Olympics this week after handbook detailing the exact COVID protocols at the Games was released.
"If we have ideas about how to do something better, we're not going to be bashful about it,'' NHLPA Executive Director Donald Fehr told The Athletic last week.
The NHL announced on Wednesday enhanced protocols for the next two weeks in the hopes of curtailing the rise of player positives. The protocols will be much like what players experienced last season with daily testing, face masks worn at all facilities and virtual meetings instead of in person. While the NHL does not plan to mandate boosters, the league itself only has one player who is not vaccinated, Detroit Red Wings forward Tyler Bertuzzi.