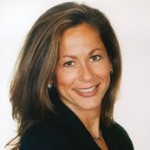 Remembering Pat Summerall
The sports world lost a true icon this week with the passing of legendary broadcaster Pat Summerall, a member of both the National Sportscasters and Sportswriters Association Hall of Fame and American Sportscasters Association Hall of Fame. Many will remember him for his signature voice and understated style. His career highlights include calling 16 Super Bowls, 27 Masters golf tournaments and 20 U.S. Open tennis tournaments. And few will forget his 22-year broadcast partnership with John Madden that provided commentary for some of the NFL's greatest moments.
My fondest memory of Pat took place during the Texas Travel Industry Association's annual meeting in 2002. The theme of that year's conference was sports. Pat, along with Dallas Cowboys Owner Jerry Jones, then-Cowboys running back Emmitt Smith, SportsTravel Publisher Tim Schneider and myself were all on the program. Ironically, it was the next morning that Jerry cut Emmitt loose from his 13-year career with the Cowboys. Pat's elegance and insights were awe inspiring and something I'll never forget.
As people who also work in sports media, we always strive to educate and empower with our work. Pat Summerall's passion and love of all sports helped frame so many memories for fans of all ages. And for that, he will be missed.