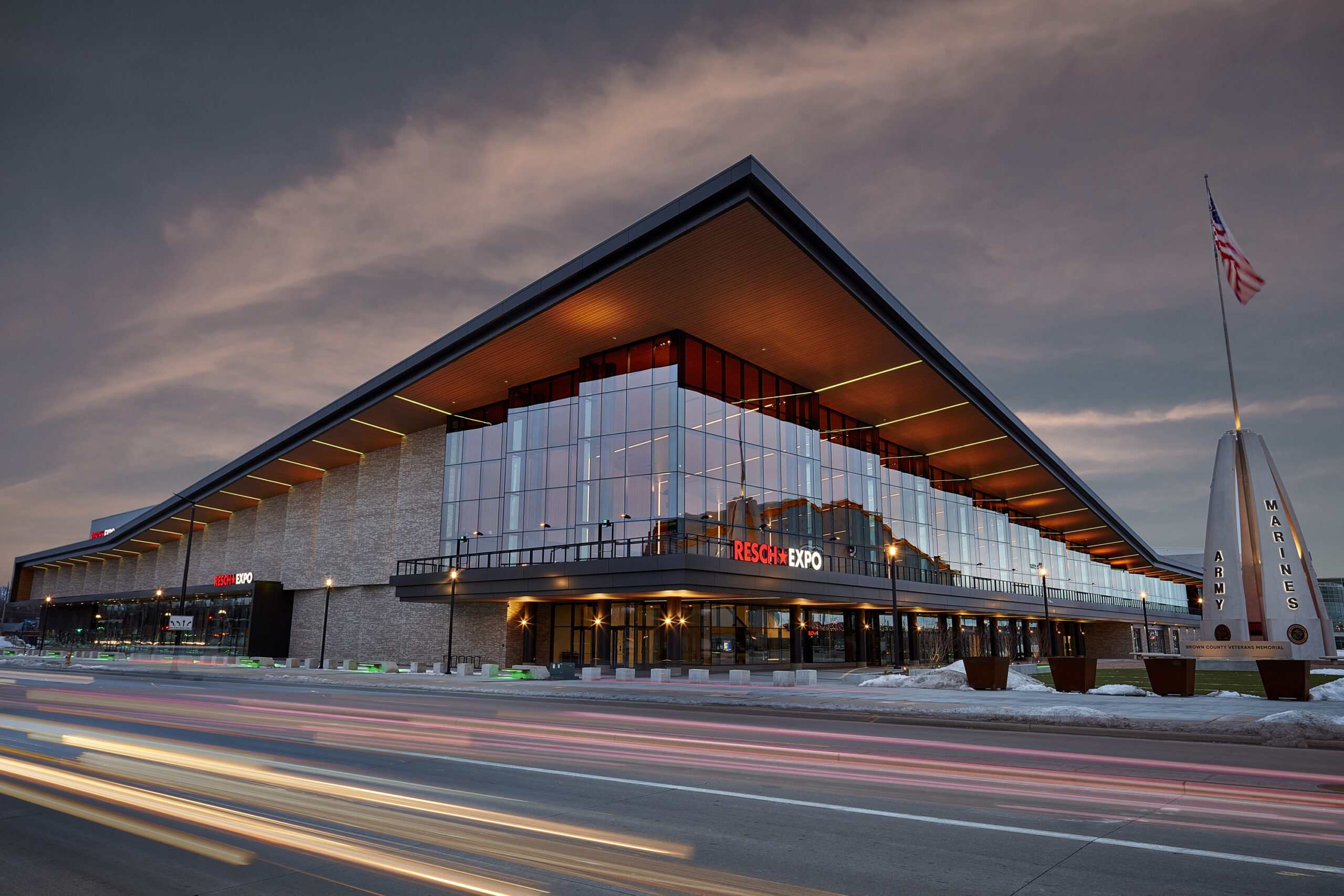 The new $93 million Resch Expo has opened in Green Bay, Wisconsin. The exhibition center, which replaces an aging building that had been on the same site, features 125,000 square feet of floor space, with another 135,000 square feet of pre-function, meeting, networking and outdoor plaza space.
Sitting next to the Packers' historic Lambeau Field, Resch Expo is also near a walkable entertainment district. The venue's exhibit hall can be divided into a three, two or one hall design, and can accommodate trade and industry shows with 600 10-foot by 10-foot booths. It will be capable of hosting tournaments in sports such as basketball, volleyball and hockey. The exhibit hall's show floor with no columns can also host wrestling, billiards, gymnastics, cheerleading and cornhole.
On the building's second level, six breakout suites can be used for educational sessions, event storage or a show headquarters. The level also features a wrap-around outdoor deck.
In addition, several event spaces on the building's outdoor plaza offer views of historic Lambeau Field.