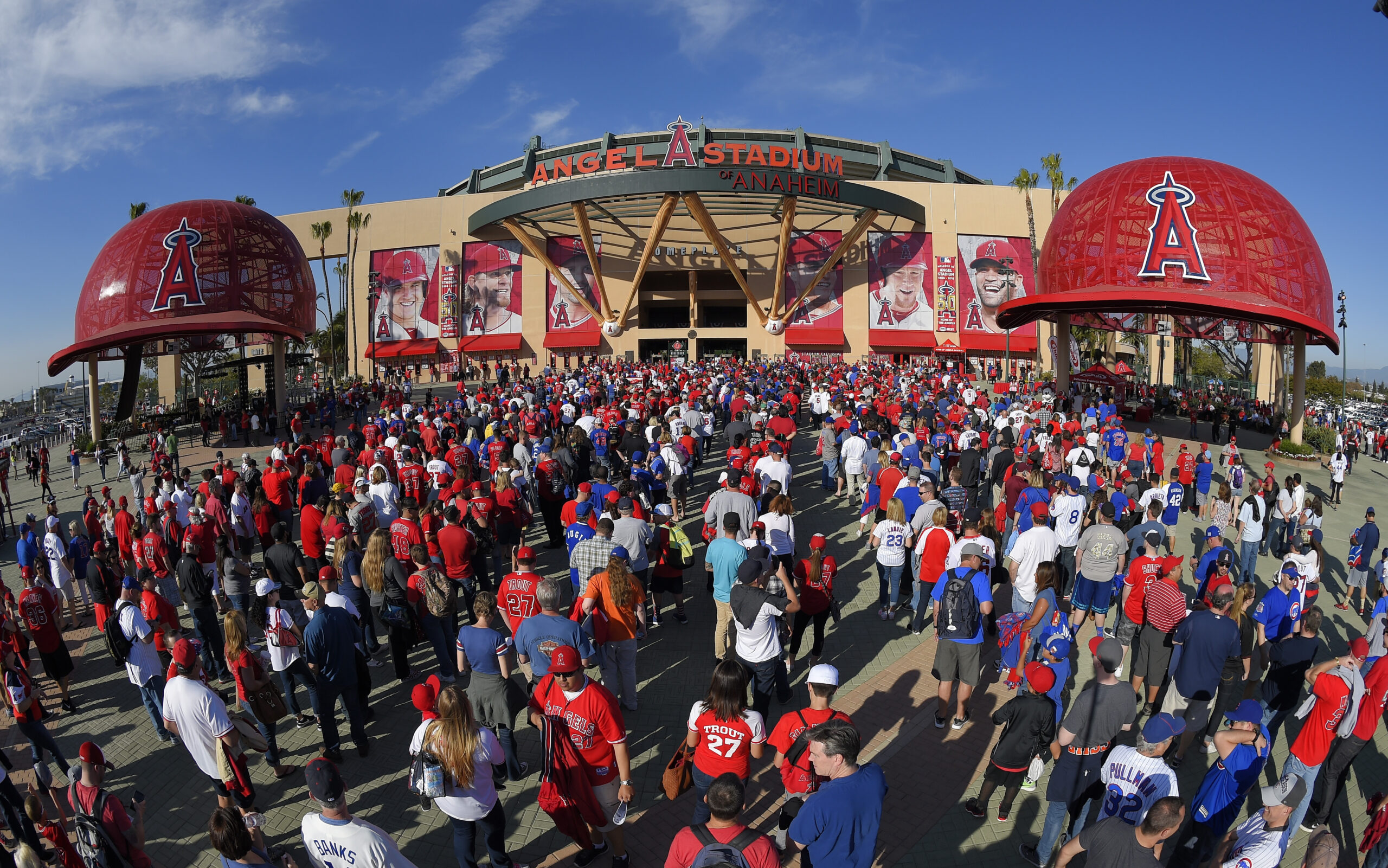 A national survey of 2,000 adults conducted on behalf of Visit Anaheim and released recently says that 45% of sports fans have left the country to see a game and 35% have planned a vacation specifically based on when and where their favorite team is playing.
Visit Anaheim, the official destination organization for Anaheim, California, released the research last week at the start of the Los Angeles Angels' opening homestand. OnePoll conducted the research. Anaheim conducted the survey on the rise on sports tourism on its own as the home to both the Angels and National Hockey League's Anaheim Ducks. Visit Anaheim has invested in marketing campaigns surrounding events including Angels spring training in Tempe, Arizona, and the Angels' minor league team, the Salt Lake Bees.
"Whether fans have it on their bucket list to visit every ballpark in the U.S. or they plan an annual trip around seeing their favorite team play, sports venues are not just filled with locals and home team fans anymore," said Jay Burress, president and chief executive officer of Visit Anaheim.
The survey also found over half of fans have a favorite team and of those, 52% said they watch every one of their team's games and 40% will watch any sport as long as it involves their favorite team. Results found the average respondent would be willing to travel nearly six hours for a game and 44% already have a trip planned in 2023 to see a specific sporting event.
"When the Anaheim Ducks play a local team like the LA Kings or the Angels play a drive market team like the San Francisco Giants, Anaheim is seeing out of town fans turn into vacationers as their getaway experience extends beyond the sports venue and into our hotels, restaurants, and attractions," Burress said.