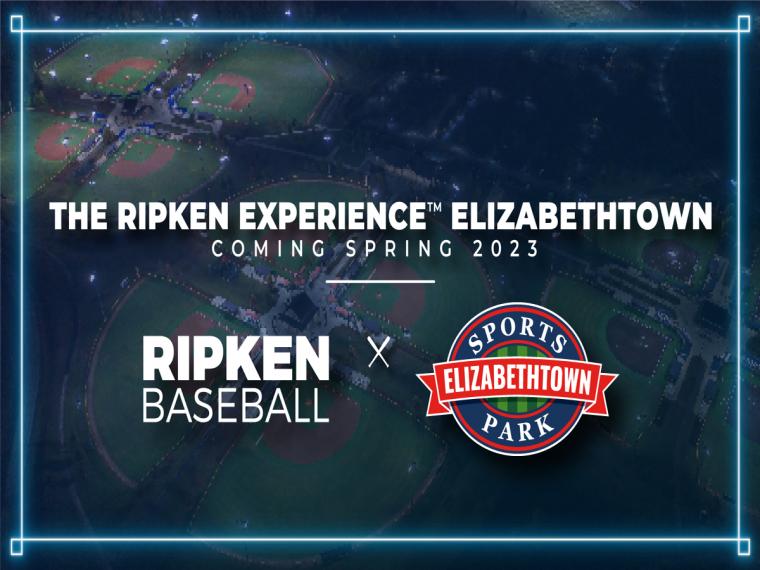 Ripken Baseball is headed to the Bluegrass State in 2023.
The company has announced that its fourth Ripken Experience location will be in Elizabethtown, Kentucky, through a partnership with Elizabethtown Sports Park.
This year marks Elizabethtown Sports Park's 10th anniversary since opening the complex, which attracts 160,000 visitors annually. Within the past decade, Elizabethtown Sports Park has been responsible for generating $150 million in estimated direct economic impact for the city.
With the goal of bringing more teams and families to Elizabethtown, Ripken Baseball will host events on the 12 interchangeable baseball/softball turf fields.
"The fields and facilities at Elizabethtown Sports Park are in the top tier of youth complexes in America — a category I believe includes our other Ripken Experience locations across the country," said Cal Ripken, Jr., who founded Ripken Baseball with his brother Bill. "When we think about The Ripken Experience Elizabethtown, the key word is experience. Our teams and their families will be treated like big leaguers, creating lifelong memories together."
The Ripken Experience Elizabethtown joins Ripken Baseball's lineup of youth sports destinations, including complexes in Aberdeen, Maryland; Myrtle Beach, South Carolina; and Pigeon Forge, Tennessee. Across its facilities, clinics, and tournaments, Ripken Baseball hosts more than 120,000 participants and 350,000 guests from all 50 states and 12 countries annually.
"Bringing The Ripken Experience and the Elizabethtown Sports Park together creates the ultimate win for families and players," said Elizabethtown Mayor Jeff Gregory. "The excitement and energy behind this partnership are exactly why we feel it's a perfect fit for us and we look forward to welcoming teams and their families to our community."