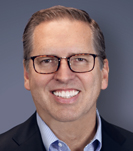 As we continue to celebrate 20 years of serving the people who organize and manage sporting events, SportsTravel is proud to announce a return to Colorado Springs for the fourth annual SportsTravel Road Trip. Sponsored by the Louisville Convention & Visitors Bureau, the SportsTravel Road Trip will be held May 16–17 at the National Strength and Conditioning Association's headquarters.
Designed for sports organization CEOs and event directors, the SportsTravel Road Trip will begin with an afternoon of educational programming on Tuesday, May 16. The fast-paced, custom-curated education will include a facilitated peer-to-peer exchange and conclude with an informal networking reception.
During the May 16 program, Jim Knowlton, Air Force Academy director of athletics, will present a session on leadership and character-building. In his position at the Academy, Knowlton oversees 27 intercollegiate varsity sports, the Physical Education Program, Intramural and Club Programs and all physical testing. Prior to joining the Air Force Academy in March 2015, Knowlton served as the director of athletics at Rensselaer Polytechnic Institute in Troy, New York. During his tenure, he was responsible for overseeing the institute's 12 men's and 11 women's NCAA intercollegiate varsity teams and three junior varsity squads, involving more than 600 student-athletes, as well as intramural sports. He helped develop the strategic vision for the athletic department, implemented a new athletics branding initiative and facilitated renovations to the Houston Field House and the construction of the $102 million first phase of Rensselaer's East Campus Athletic Village.
After 10 years of organizational leadership positions in the U.S. Army, Knowlton received a master's degree in civil engineering from Cornell University. He returned to West Point, where he received his bachelor's degree, to teach in the civil and mechanical engineering department and eventually led a battalion of 750 men and women while stationed in Ft. Carson, Colorado, before being deployed to Iraq.
On Wednesday, May 17, attendees will have the opportunity to participate in the Colorado Springs Sports Corp's Golf Tournament, which will be held at the Country Club of Colorado at Cheyenne Mountain Resort. The club is home to an 18-hole championship course set against a backdrop of the scenic Rocky Mountains. The tournament will conclude with a luncheon and an awards presentation.
The SportsTravel Road Trip is a by-invitation-only event. To request your invitation, please call (877) 577-3700.
In addition to the educational and networking opportunities available at the SportsTravel Road Trip, we are also pleased to offer a variety of sports-specific programming at the TEAMS Conference & Expo, the world's largest gathering of sports-event organizers. Save the dates for TEAMS '17, which will be held in Orlando, Florida, October 30–November 2, and TEAMS '18, which will take place in Louisville, Kentucky, October 1–4, 2018. For additional information, please see the ad on pages 18–19, call (877) 577-3700 or visit TEAMSconference.com.