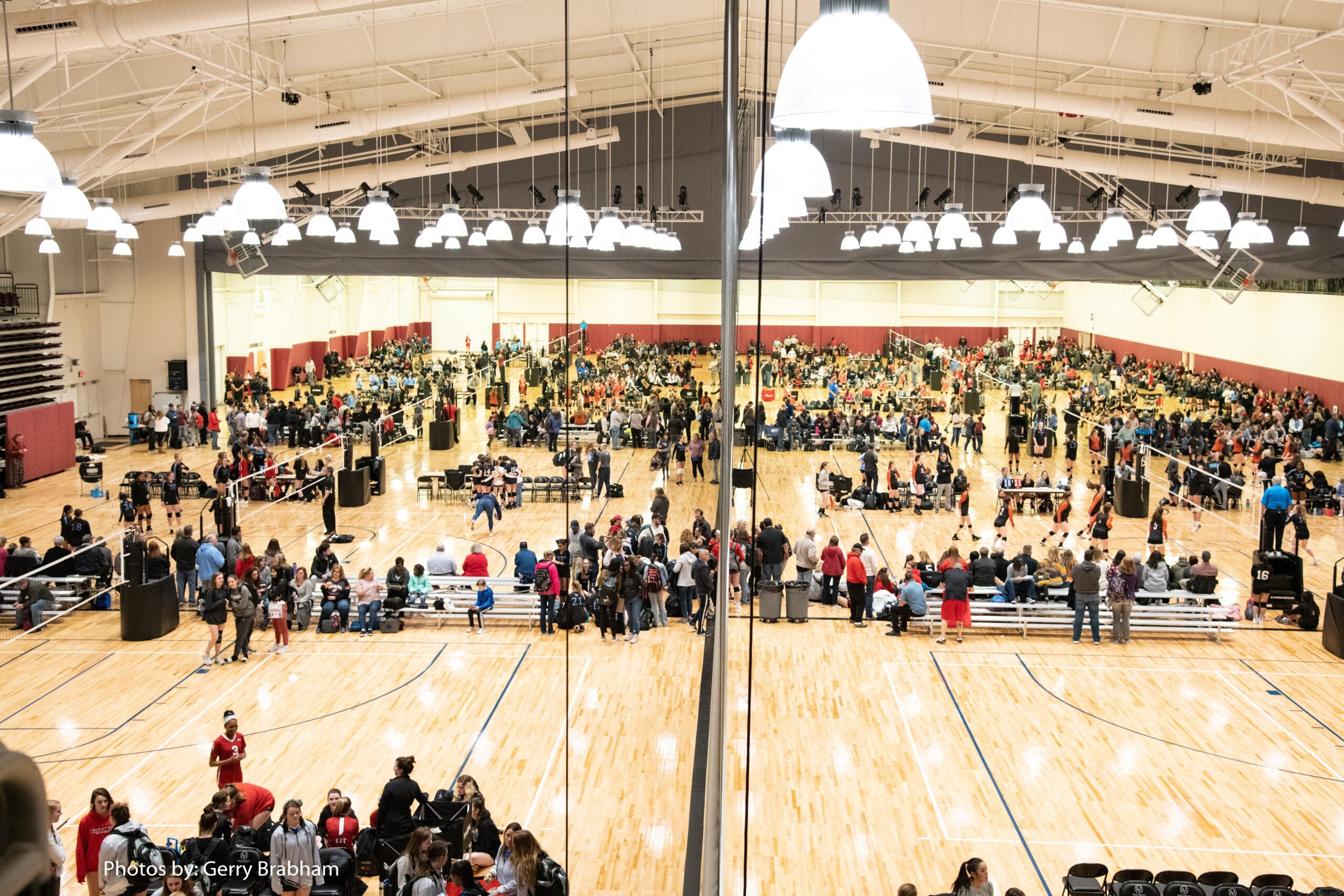 Located just an hour east of Raleigh, North Carolina is the southern-charmed city of Rocky Mount. Not only does this manufacturing hub offer beautiful parks and authentic attractions, but it is also home to Eastern North Carolina's premier sports and entertainment venue – the Rocky Mount Event Center. This thriving establishment is conveniently situated in downtown Rocky Mount, close to the historic train station and other developing businesses. The Rocky Mount Event Center (RMEC) is a 165,000 square foot state-of-the-art facility that offers exciting amenities such as event space, a family entertainment center – Game Day, and the field house which accommodates a wide range of sports and concerts.
With 75,000 square feet of uninterrupted playing space, the RMEC is equipped with 8 basketball courts, 16 volleyball courts, and includes the option of a 50' x 94' master event space or championship court floor plan with seating to accommodate over 4,000 guests. This same space has hosted a variety of entertainment shows such as the Harlem Globetrotters, Monster X Show, The Kings of Southern Soul, Reggae Fest, and others. The Rocky Mount Event Center coordinates countless basketball and volleyball tournaments, cheer and dance competitions, as well as gymnastics and brings competitors and their families in from across the country.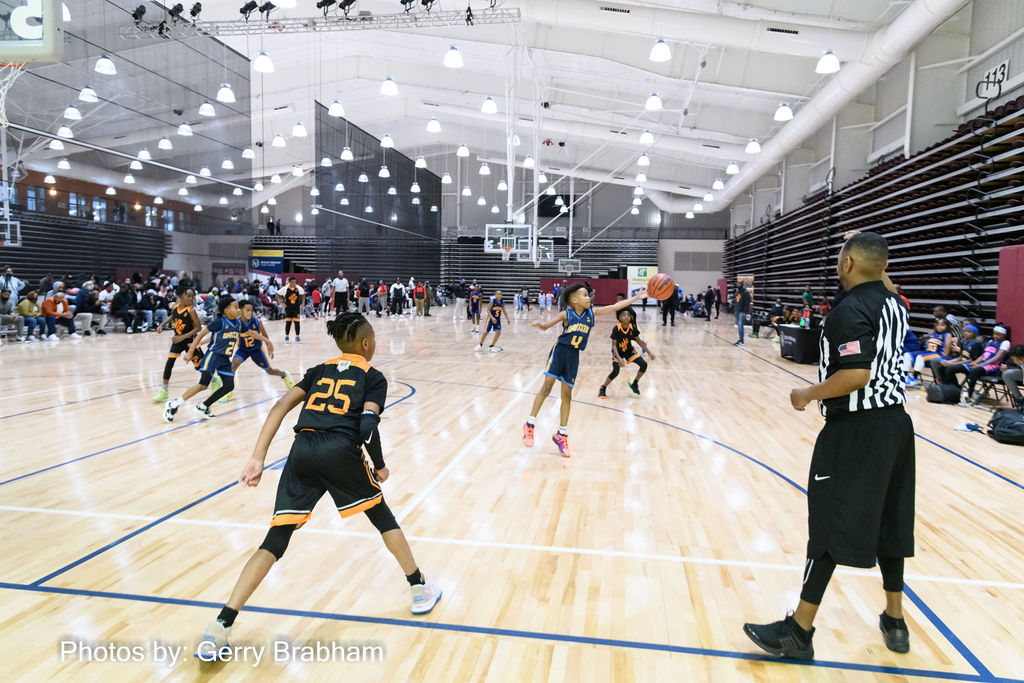 A unique amenity the multi-use facility has is the 15,000 square foot family entertainment center, Game Day. This exhilarating adventure center offers aerial ropes courses, 17 themed climbing walls, an arcade, various games and a soft play area for the younger guests. This is a great spot for families and kids to spend their time while they're waiting for their next game in their tournament or just enjoying the venue. Game Day also provides team-building opportunities for older guests, as well as birthday parties for younger guests! If you're hungry, grab a bite to eat at Courtside Café, which offers a multitude of options for everyone.
Rocky Mount Event Center, a Sports Facilities Companies managed venue, plays host to amazing athletes and their families for exceptional sports competitions and tournaments. But, the facility is not just designed to welcome guests from all over the country. Residents of Rocky Mount benefit from the exceptional programs and events featured there. With two flexible banquet rooms that can be configured for smaller breakouts or large gatherings, RMEC is the perfect place for a wide variety of events including weddings, milestone celebrations, award ceremonies, corporate meetings, holiday outings and more. Catered events here exceed any contrived expectation of subpar food. Events at RMEC also have the high-tech audio/visual equipment to ensure that the digital experience of attendees also flows smoothly. The banquet rooms also play a key role during sporting events, as they can be transformed into an upscale Player's Lounge, where players and their families can relax before and after their games.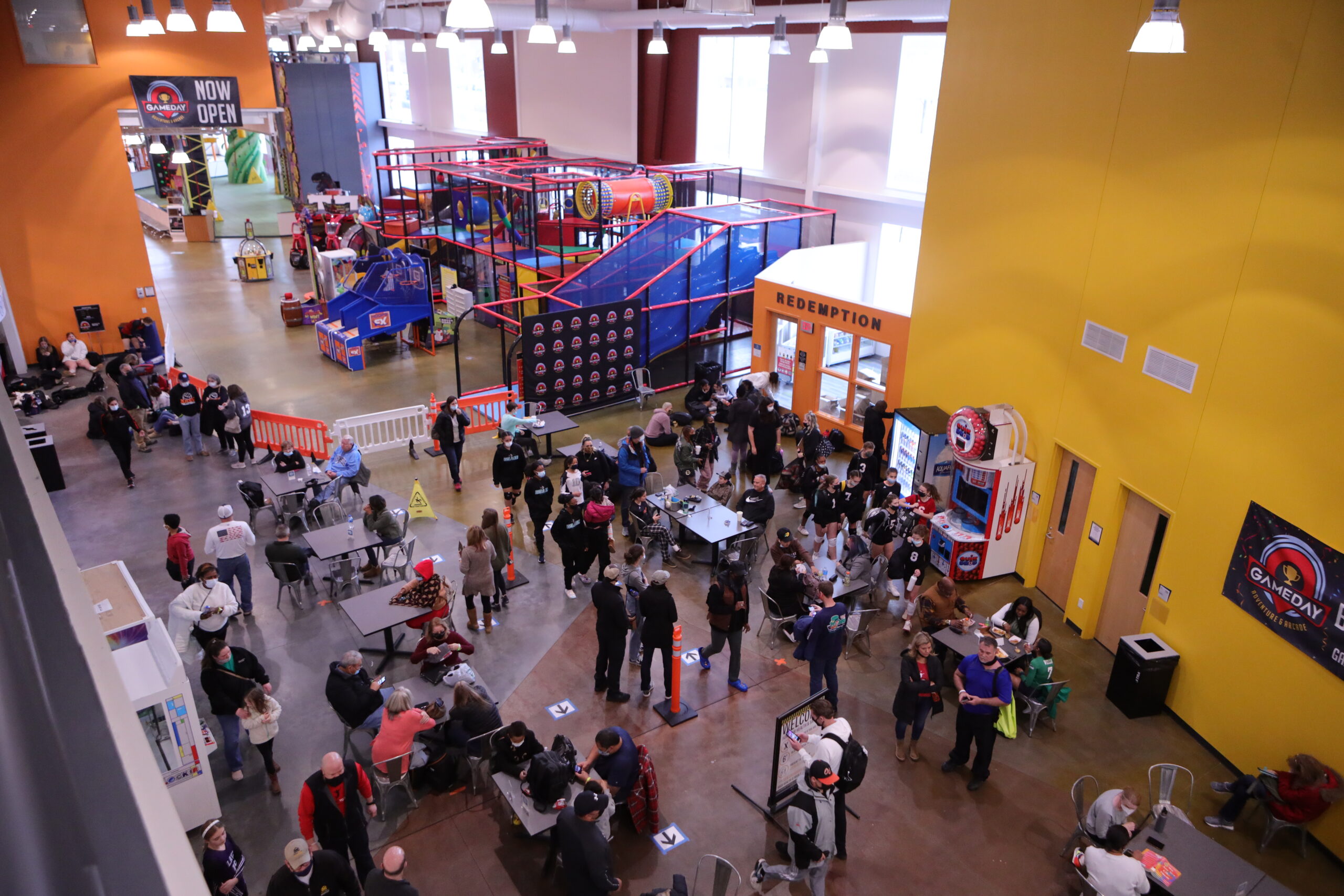 No matter what brings you to the Rocky Mount Event Center, the possibilities for fun entertainment are endless!  Visit rockymountevents.com or contact Keorra Taylor at rmeceventsales@sportsfacilities.com or 252-366-8521 for information or to book your next event.