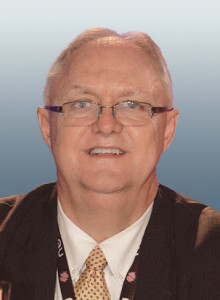 Roger Goudy, a longtime board member of the Amateur Athletic Union and national volleyball chairman for the past 23 years, has been elected president of the AAU. The election was held at the AAU's 124th National Convention at the Harbor Beach Marriott in Fort Lauderdale, Florida.
Goudy beat out President Henry Forrest for the role, garnering 462 of the more than 800 votes cast in what was the AAU's first full election in more than 20 years. In addition to his past service on the AAU board, Goudy has been AAU national secretary for six consecutive years. The Madison, Ohio, resident has been superintendent of the Madison School District since 2008 and has been volunteering with the AAU for more than 35 years.
Goudy, whose campaign slogan boasted a "New Day" for the AAU, said he was looking forward to leading the organization into the future. "I've always been a part of the AAU," said Goudy. "My entire family has participated, from member athletes to volunteers, and I believe we will always continue to be part of it. My son, Brian, is the Lieutenant Governor of the Lake Erie district and I look forward to having the opportunity to work with him, along with hundreds and thousands of volunteers across the country and the wonderful AAU staff."
One of his first major plans as president is to restructure and repair relationships with organizations such as Disney, the U.S. Olympic Committee, the National High School Sports Federation and the NCAA.
Along with Goudy, four other officers were elected. Rusty Buchanan was elected first vice-president, making it his second term in that position. Matt Williams was elected second vice-president and Cynthia Trombly and Jo Mirza were elected as national secretary and national treasurer, respectively.