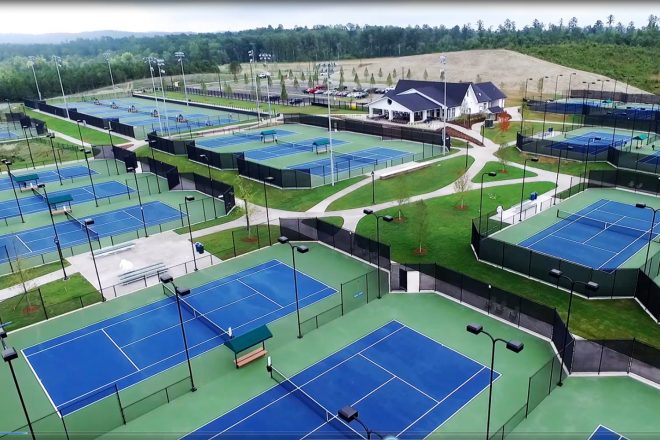 The Rome Tennis Center in Georgia, which is currently shut down because of the coronavirus pandemic, will be able to showcase new indoor facilities when sports resume.
The complex has six courts in its new indoor pavilion, which was finished recently and would have been a standby in case of rain when the Atlantic Coast Conference tennis tournament was scheduled to be at the venue before it was canceled along with all other ACC spring sports.
Ann Hortman, director of the Rome Sports Commission, told the Rome News-Tribune that the venue enhances the ability to bid on major collegiate tournaments that mandate an indoor facility.
The indoor pavilion has seating for 400 or more and each court has its own scoreboard. The complex overall has 60 outdoor courts including three center courts and six NCAA regulation courts, all of which can be viewed from a tennis porch that is part of the complex's clubhouse. There are also eight 36-inch courts for 10 & Under tennis played on smaller dimensions to grow into the game.