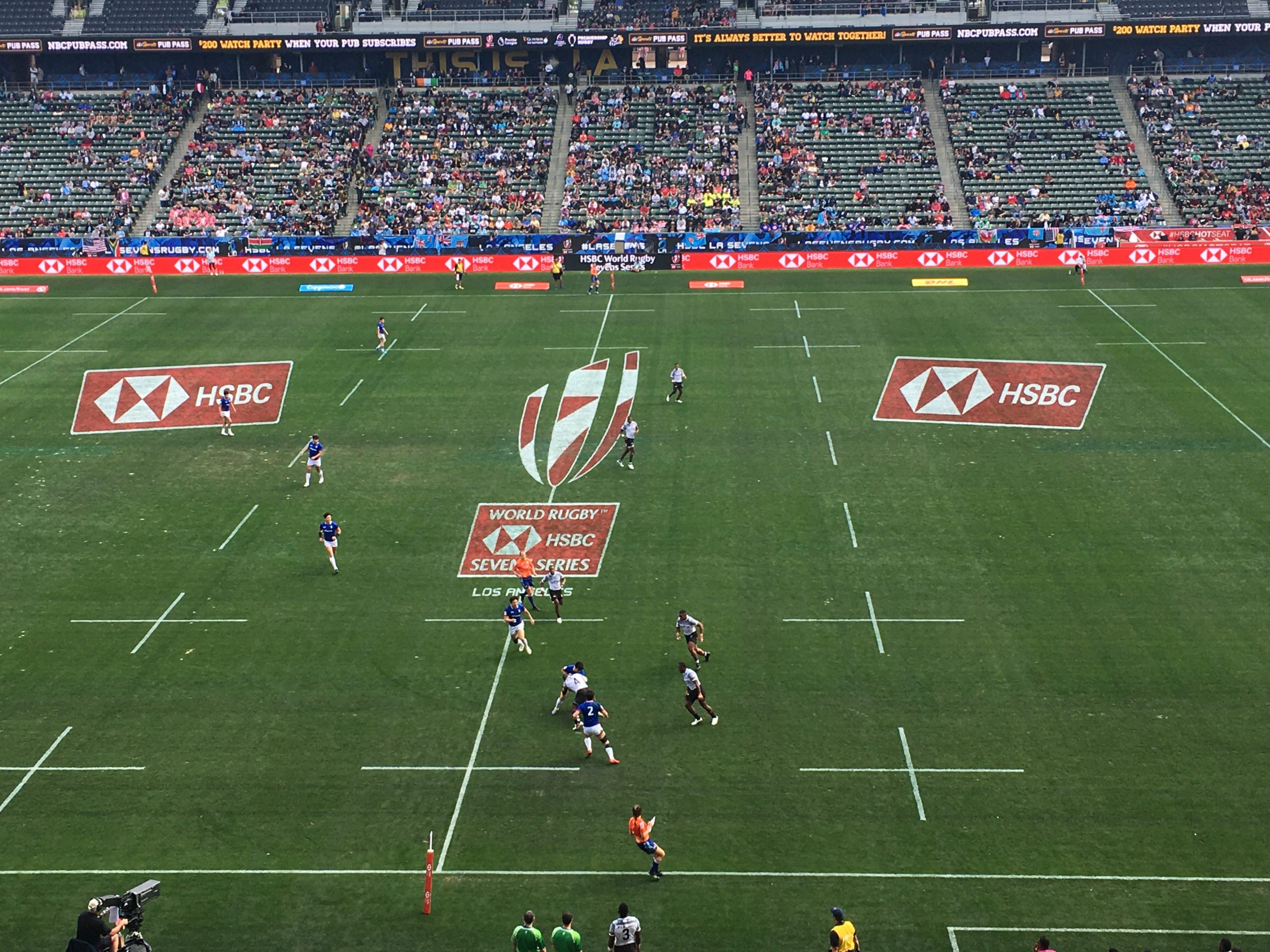 It can be one of the little annoyances that fans can experience either in the stadium or watching on television: Seeing the lines of one sport—washed out or not—on the field as you watch action from a different sport.
That annoyance is what made the field for the recent LA Sevens international rugby match at Dignity Health Sports Park notable: Less than a week after hosting its second XFL football game in as many weekends, there were no signs of the markings anywhere. It looked as if workers had rolled out a new field for rugby even though it was the same grass.
The ability to do that is one of the many tricks that the crew at the stadium in Carson, California, from the grounds crew to the operations staff, were able to pull off during a February in which it hosted five big events in three sports over a manic four weeks. In an era before the coronavirus wreaked havoc on the daily and weekly sports event calendar, what the crew at Dignity Health Sports Park was able to accomplish is a reminder of how versatile the industry has been—and will be again.
"I would say this has probably been the most variance of sports we've had in a 28-day period," said Shaun Ilten, Dignity Health Sports Park's director of turf and grounds since 2005.
"Through December and even January we were encouraging guys to stay at home with their families and take some extra days off because when we get into February, it's go time," Vice President of Operations Adam Duvendeck said.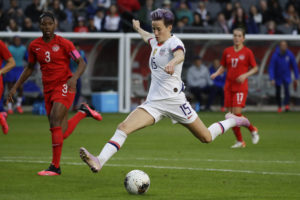 A Full Schedule
The schedule in February included a pair of international soccer games, the XFL — before the pandemic shut down the Los Angeles Wildcats and rest of the league's inaugural season — and the rugby sevens match, which featured teams from 16 countries. To make it work, the stadium's crew had the ability to switch from one event to the next while also coordinating any commercial shoots that inevitably get scheduled each month. It was an effort that led to long days, short nights and a venue that from all accounts passed each test.
"We were set up well with all the seasons of the NFL previously," said Duvendeck, referring to the venue having hosted the Los Angeles Chargers from 2017–2019. "In total scope and breadth, the NFL is its own beast and comes with its own challenges — I think many of which set us up well going into things like this. The real proof of talent is when we go through and experience challenges like this where we have events on events on events. It shows the true strength of our team."
Making sure that each event felt like its own, in a lot of ways, had to do with the field conditions and how they looked. And that involves painting — not the type that is done by hand, but with machines that can significantly cut down time and give workers the chance to get a bit of rest in a long month.
Ilten said washing out colors such as blue and red on a field are the hardest to do. To convert the stadium field from the XFL to LA Sevens without a trace, crews started as soon as the Wildcats beat the DC Defenders on February 23 by giving every marking on the field a fresh coat of white paint. Then on the next day, all the markings were painted green to blend with the grass.
"Then all week we're mowing it and if there are still visible signs of it, we keep on putting more green out until you can't see it anymore," Ilten explained.
Field Gets Great Reviews
Between the paint and consistent maintenance of the field, there were few complaints from those who coached and played on it.
"I thought the field was incredible," said Vlatko Andonovski after his U.S. women's soccer team beat Canada 3-0 on a cold, slightly rainy day on February 9. "It was great, the ball was moving well and there was just altogether a great atmosphere in the stands, too."
And after two weekends of XFL play, by the time the first day of LA Sevens rugby was finishing up, the field continued to get strong reviews.
"We're coming from the UK where it's a little wet, so it's nice to have some solid ground to run on," England's Tom Mitchell said on February 29. "A few of us who have been around for a while know the difference between a good field and a bad field. The test is how it holds up over the weekend."
Mitchell said the ability for players to change direction and put real power into shots when players their foot down is crucial. "Otherwise the game's got no flow to it and you don't have the type of spectacle that players want to play in and the crowd wants to see."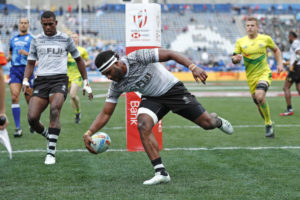 While the crowds in February were varied, it was a tiny hint of what will be at the complex in eight years' time when Dignity Health Sports Park hosts rugby, tennis, modern pentathlon, field hockey and track cycling at the 2028 Olympic Summer Games. The complex already is the home of MLS' Los Angeles Galaxy and it also is a training center for the U.S. Tennis Association, U.S. Soccer and USA Cycling.
"There are a lot of people who have worked here for a long time and that is their event," Duvendeck said. "They might be reaching retirement age before the Olympics but now that that's out there, they say 'No, that's my last event, I will say that I've done an Olympics.'"
And Duvendeck points out that while the venue went through an incredible February with events at the main stadium, Ilten's crew also maintains 125 acres on the complex that not only include training fields for the Galaxy but every tree and foliage meticulously picked out by owner Philip Anschutz before its official opening in 2003.
"That's something that we definitely take pride in, that the Galaxy training facility is almost identical to the stadium field," Ilten said. "The same cultural practices we do inside (the stadium), we do outside. It's a constant rotation and making sure we are providing the same type of field in practice that is in the stadium."
Dignity Health Sports Park's February to Remember
February 2: U.S. vs. Costa Rica men's soccer
February 7–9: CONCACAF Olympic women's soccer qualifying semifinals and finals
February 16: XFL home debut for Los Angeles Wildcats vs. Dallas Renegades
February 23: XFL game for Los Angeles Wildcats vs. DC Defenders
February 29–March 1: LA Sevens rugby
About Dignity Health Sports Park
Opened in 2003 as the home of the Los Angeles Galaxy. In addition to the main stadium, the complex features a velodrome, tennis stadium and outdoor track-and-field facility.
Has hosted six MLS Cup championships and six matches of the 2003 FIFA Women's World Cup, including the championship.
Home for the Los Angeles Chargers from 2017–2019.
Scheduled to host rugby, tennis, modern pentathlon, field hockey and track cycling in 2028 Olympic Summer Games.