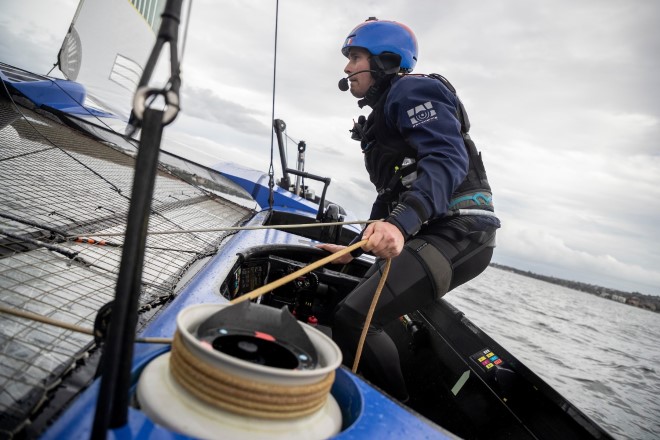 SailGP has partnered with Marlow Ropes, a high-performance rope manufacturer, to include the company's sustainable technology onboard the series' race boats through 2022.
Over the past two years, Marlow has improved its manufacturing process, focusing on sourcing sustainable and bio-based materials, reducing waste and lowering its carbon footprint. Under terms of the deal with the racing series, the company will provide its bio-based Dyneema fiber for use onboard the F50 foiling catamarans. The fiber is considered five times stronger than steel but also floats on water. The company will also provide its Blue Ocean dock lines, which are made from 100 percent recycled waste from plastic bottles, to aid in docking logistics.
"Not only is Marlow Ropes an industry leader, but they share our passion for sustainable innovation," SailGP CEO Sir Russell Coutts said. "Their products provide the impeccable quality needed to help power our race boats, and they are achieving that in an environmentally responsible manner. This is a key part of the marine industry's future and we're proud to help promote the acceleration of change through this important partnership."
SailGP canceled the majority of its global races in 2020 because of the pandemic but intends to be back on the water in 2021, starting with a race in San Francisco in April.
"It is important to us at Marlow that we take responsibility to become more sustainable and we have worked hard over the last couple of years to eliminate plastics from our ranges, lower our carbon footprint and introduce sustainable materials," said Marlow Leisure Marine Director Paul Honess. "Over half of our leisure marine range is now made using sustainable materials and we are getting closer to achieving our target of using 100 percent recycled materials by 2030. We are excited to work with SailGP and use its global platform to raise awareness and showcase sustainable solutions in the marine industry and beyond."