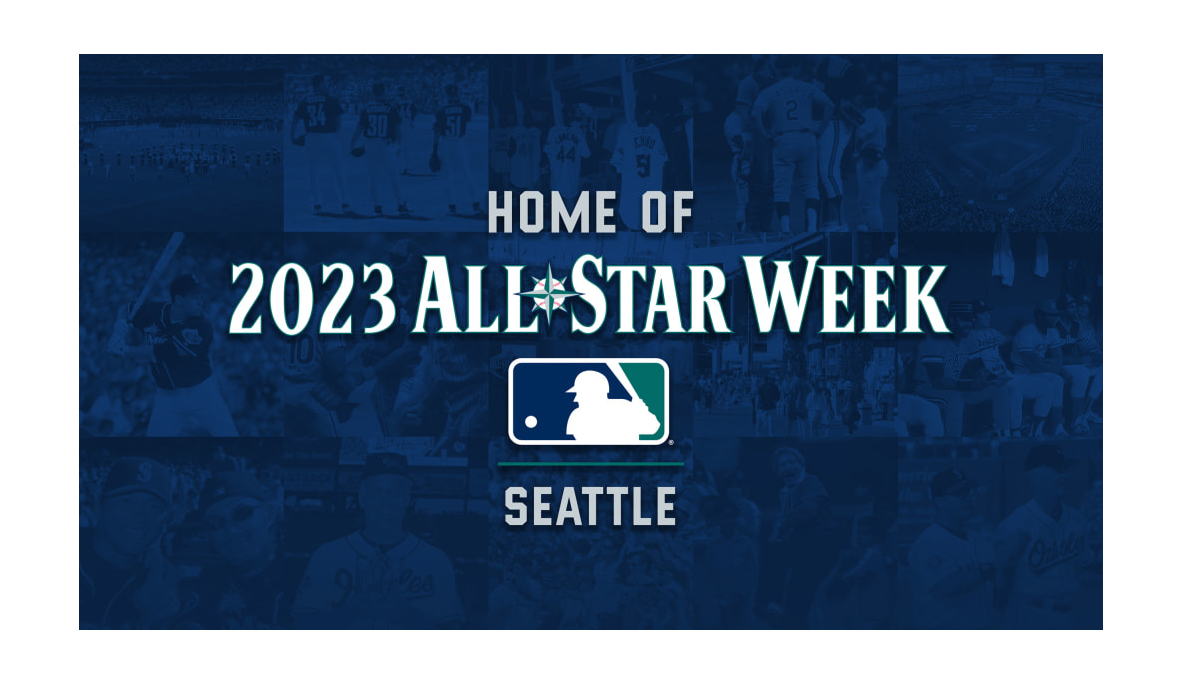 The 2023 Major League Baseball All-Star Game will be hosted by the Seattle Mariners and T-Mobile Park, the league announced on Thursday afternoon.
The 2023 Midsummer Classic will be the 93rd edition of the All-Star Game, which dates back to 1933. Seattle first hosted the game in 1979 at the Kingdome and then in 2001 at then-named Safeco Field. In addition to the All-Star Game, All-Star Week features the Home Run Derby, Futures Game, Celebrity Softball, fan events and more.
"This is an exciting time for baseball fans in the Northwest and today's announcement by Commissioner Manfred awarding Major League Baseball's All-Star Week to Seattle in 2023 gives fans even more to cheer about," said Seattle Sports Commission President Beth Knox. "In addition, MLB's Midsummer Classic will showcase Seattle and the region, contribute to the economic recovery from the pandemic and support worthwhile community-based initiatives. The bid to host this international event was a collaboration between the Mariners, the local hospitality, events and business communities, as well as the City of Seattle, King County and the state of Washington. This partnership will continue over the next two years as we prepare to welcome the world to the 2023 All-Star Week in Seattle."
The Mariners will follow the upcoming Midsummer Classic hosts, the Los Angeles Dodgers, who will welcome the 92nd All-Star Game to Dodger Stadium on Tuesday, July 19, 2022. The only other announced All-Star Game is Philadelphia in 2026 for the 200th anniversary of the Declaration of Independence, signed in Philadelphia.
"Major League Baseball is delighted to bring the All-Star Game to the Mariners and their fans in 2023," MLB Commissioner Rob Manfred said. "The City of Seattle has been home to many of our game's most popular figures in recent history and we look forward to showcasing the sport's current stars and everything that All-Star Week has to offer throughout the Emerald City."