Seeking an Edge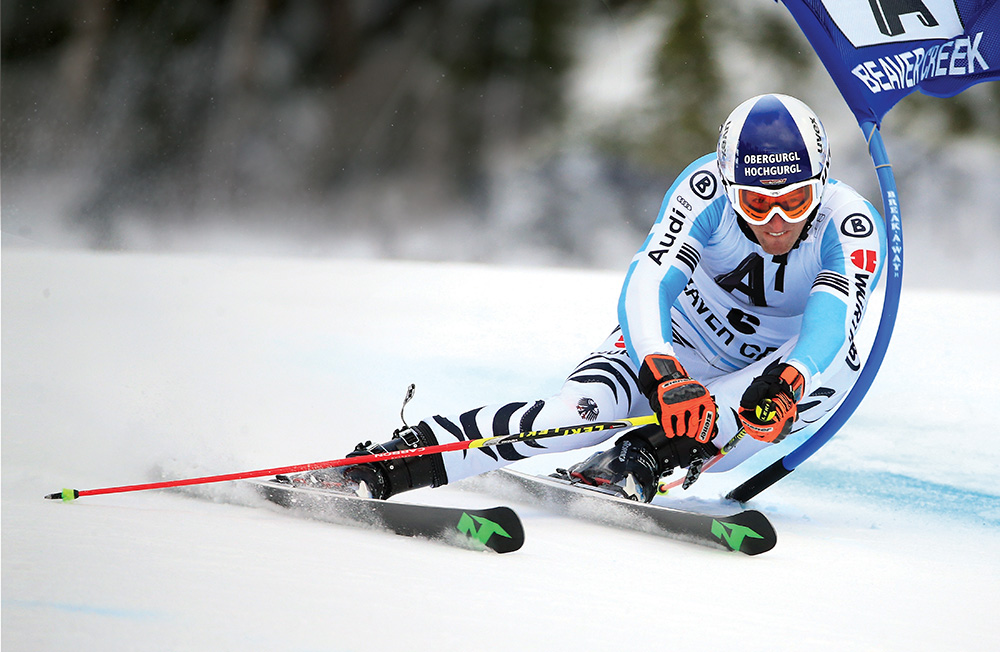 By Jason Gewirtz
Michael Jaquet, vice-president and chief marketing officer of the U.S. Ski & Snowboard Association, is sitting in a massive VIP structure recently built mid-mountain at the Beaver Creek Resort near Vail, Colorado, discussing the upcoming 2015 FIS Alpine World Ski Championships. On the slopes behind him, the top men's skiers in the world are competing at Beaver Creek's annual World Cup race on the same Birds of Prey course that will be used this month for the world championships.
As Jaquet talks, his eyes divert to a television screen broadcasting a live feed from the women's World Cup race, taking place simultaneously in Canada's Lake Louise, where American superstar Lindsey Vonn is preparing to begin her final downhill run. "This is Lindsey pulling out of the gate in Canada," says Jaquet, interrupting his conversation to watch Vonn descend. "There you go Lindsey…c'mon!" he says, fist slamming the table. Others around him are watching, too, as Vonn posts the fastest time, securing her first World Cup downhill victory since injuring her knee in 2013. Her win also ensures an unprecedented American podium sweep in the downhill event.
To read the rest of this story in the digital edition of SportsTravel, please click here.