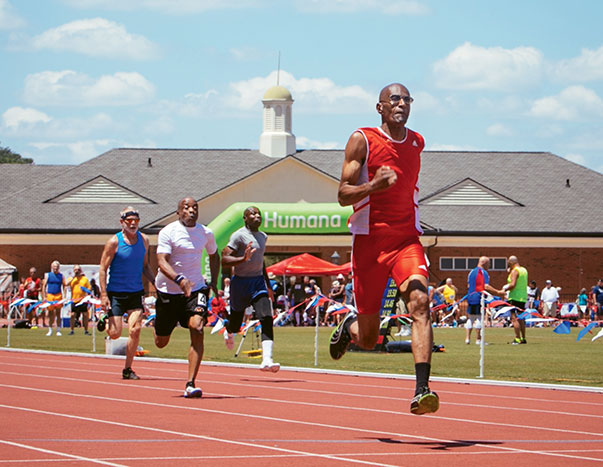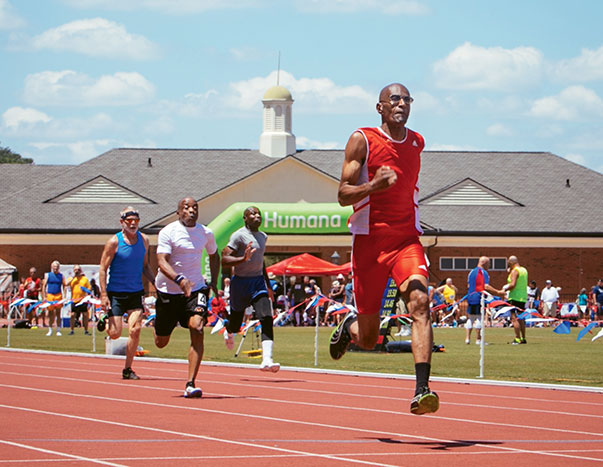 When more than 10,500 athletes and their friends and families arrived in Birmingham, Alabama, for the 2017 National Senior Games in early June, the city flexed one of its biggest strengths: charm. "It started with our Southern hospitality," said David Galbaugh, vice-president of sports sales and marketing for the Greater Birmingham Convention & Visitors Bureau. "Right when they got here they were bombarded with kind people, shaking hands and giving them that true Southern charm, welcoming them to the city."
That hospitality trickled down to all aspects of the games,which were sponsored by Humana. "People were really having a good time — you could just see it," said Marc Riker, CEO of the National Senior Games Association. "It was so fun, seeing groups together having fun."
Ensuring a positive social experience for its athletes is a major goal of the National Senior Games, one of the biggest events in amateur sports aimed for people 50 and older. Hosted in a different city every two years, the Olympic-style event takes place over two weeks and features a flame-arrival ceremony at the start of the games as well as a celebration of the athletes, who compete in 19 sports.
The Birmingham games marked the event's 30th anniversary, and organizers paid tribute to the eight athletes who have participated in all of them. The anniversary inspired the city to rise to the occasion, from the local organizer, who helped to create the look of the athletic village, to the series of social events that included barbecue and craft beer samplings.
Riker also praised the Birmingham CrossPlex, a $46 million facility with a six-lane oval hydraulic track, eight 60-meter lanes for sprint and hurdle events, a 50-meter indoor swimming pool and the capacity to house nine indoor volleyball courts, as well as cheering, gymnastics and wrestling events. "That is definitely a showcase facility that they should be proud of," Riker said. 
The facility allowed Riker's team to run volleyball and swimming events simultaneously, something they at first were reluctant to do. "We thought, 'Gosh, we've got so many people there and we should just have one and not the other,'" he said. "But then we thought, 'No, that's the excitement of it.' This is a social atmosphere for the senior group. They want to be able to engage and see what others are doing and be inspired by each other." The tandem setup worked, thanks largely to the team that runs CrossPlex. "They were so accommodating," Riker said. "It was never, 'No, we can't do this.' It was, 'Let's see how we can do that.'"
Final economic-impact results have not yet been released, but preliminary tallies are lining up with city estimates, Galbaugh said. Roughly 25,000 people visited the city during the two-week event, resulting in an estimated $36 million in economic impact. "It went better than I ever thought it would," Galbaugh said. "I felt that everyone in our city was going to do a really great job, and it turned out even better."