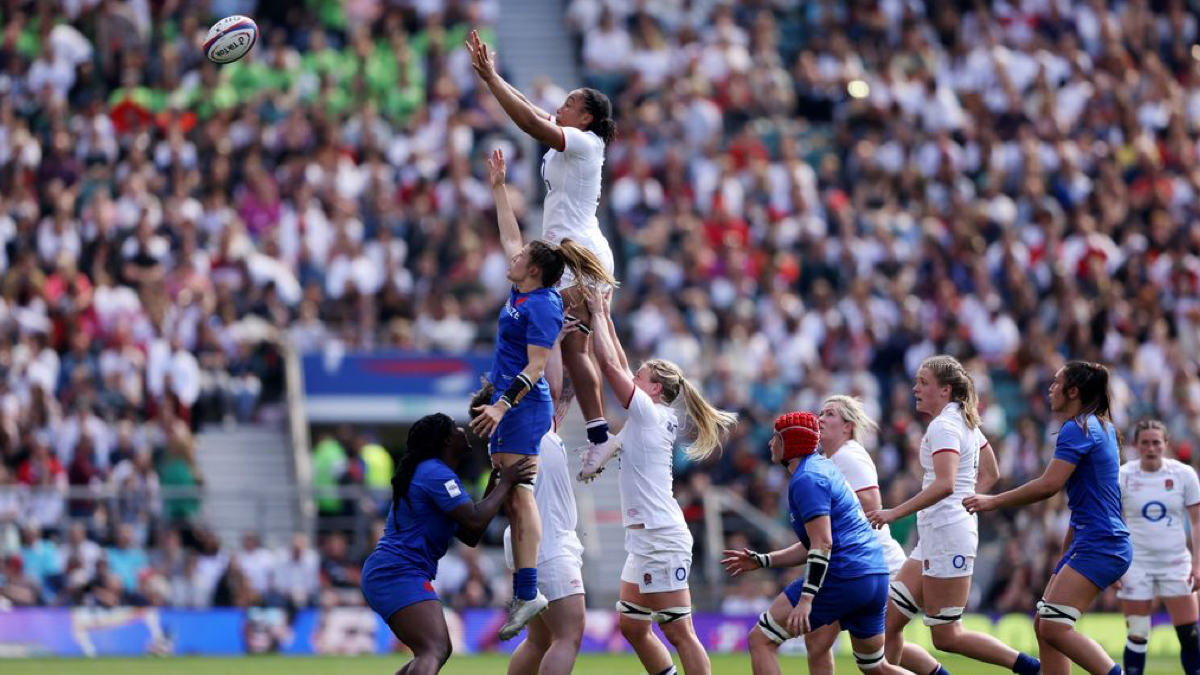 World Rugby and the Rugby Football Union in England have announced eight venues and cities that will host games in the 2025 Women's Rugby World Cup with 16 teams competing in the tournament that starts August 22 and concludes with the final on September 27.
The cities/venues include Brighton and Hove Albion Stadium, Ashton Gate in Bristol, Sandy Park in Exeter, Twickenham Stadium in London, Salford Community Stadium in Manchester, Franklin's Gardens in Northampton, Stadium of Light in Sunderland and York Community Stadium.
"The World Cup last year in New Zealand, that was breaking world record in terms of attendance and audiences," Women's Rugby World Cup 2025 Managing Director Sarah Massey said during a panel earlier this summer at TEAMS Europe in London. "When people looked to that final of New Zealand against England, that was probably the first time for a lot of people that they realized that women's rugby is a thing. These women are incredible, powerful, fearless and competitive. The game is attractive, it's exciting."
Canada, England, France and New Zealand have already qualified for the tournament with the remaining positions to be filled via World Rugby's new women's international 15s tournament, WXV, and regional competitions in 2024.
"Staging events like the Women's Rugby World Cup will further cement the UK's position as a global home of major sporting events," said UK Sports Minster Stuart Andrew. "We support the RFU's and World Rugby's ambitious plans to host matches right across England and make the tournament the most well-attended in the history of the sport."
The 2025 event will be the 10th women's Rugby World Cup and the second in England, which hosted in 2010. The 16-team tournament is an expansion over the previous 12-team field at the 2021 event, which host New Zealand won over England in the finals.
"Following the record-breaking success of Rugby World Cup 2021 in New Zealand, women's rugby has built an incredibly strong foundation and as one of the fastest growing sports in the world, RWC 2025 is set to take the game to the next level as the biggest celebration of women's rugby with fans and players very much at its heart," said World Rugby Chairman Sir Bill Beaumont.
The tournament will also support the Rugby World Cup Impact Program to create more opportunities for females in the game through volunteer, coaching and internship programs.
"Through our continued investment in the women's game, the Red Roses have already inspired a new generation of girls and boys to play rugby," said Sue Day, RFU chief operating officer and chief finance officer. "Our home World Cup will further accelerate this growth and our continued partnership with World Rugby and the UK government will support our aim to make that happen."