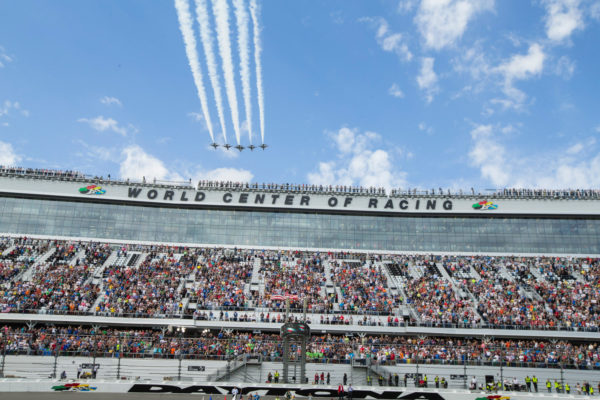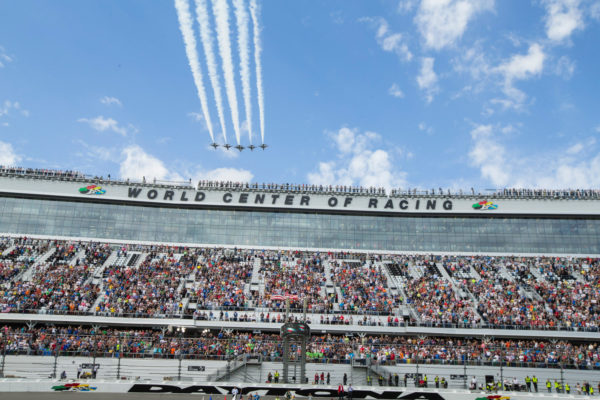 Now that South Carolina is back in the mix for NCAA events, the city of Greenville has put on its game face. Daytona Beach is known internationally as home of the Daytona 500, but the Florida city is racing to attract new events. In Virginia, Fairfax County will soon be home to a massive new sports complex, and in Alabama the city of Foley is riding high with a sprawling new sports campus. In North Carolina, Winston-Salem is benefiting from a wave of private investment in sports venues. And in Tennessee, Kingsport has the largest convention center in the Tri-Cities region (and is not far from Bristol Motor Speedway).
Whether nestled in the Appalachian Mountains or next to the Atlantic Ocean, neighboring the nation's capital or just north of the Gulf Coast, these Southeastern cities are going big on sports venues and bringing home sporting events.
Daytona, Florida
If you say "Daytona," people immediately follow up with "beach" or "500." Thanks to the Daytona International Speedway and the Daytona 500, racing has put the Atlantic-side Florida city on the global map. And it doesn't hurt that it's a well-known vacation destination for beachgoers. But Daytona also offers much more.
"What's very important about Daytona Beach as a destination is we truly have something to offer each attendee, no matter what the sport is or the age," said Tara Hamburger, sports sales manager for the Daytona Beach Area Convention & Visitors Bureau.
The speedway is still fresh off a $400 million renovation that included five expanded entrances and new seating for 101,500 spectators. Like many tracks around the country, it's also opening its doors to all types of events, and "I don't think 'no' is an answer in the world of the speedway, which is awesome," Hamburger said.
The speedway was a front-runner of many other Daytona-area facility investments. Last fall, Daytona State College celebrated the grand opening of its 820-seat soccer stadium, which also serves local clubs and schools. The new stadium will welcome the 2018 NJCAA Men's Soccer National Championship in November.
Crews are building a championship softball stadium at the sprawling Ormond Beach Sports Complex, which boasts 25 sports fields, including five softball diamonds, four baseball diamonds and nine full-sized soccer fields.
In June, owners of the 10,000-seat Daytona Stadium—home to the Bethune–Cookman University Wildcats football team—announced a $20 million renovation that will expand the concourse, add new VIP spaces and upgrade guest amenities. Eventually the project will include a 50,000- to 100,000-square-foot fieldhouse next to the stadium with a performance and training center, locker rooms and other athletic facilities.
With Bethune–Cookman, Daytona State College, Embry–Riddle Aeronautical University and Stetson University, Daytona keeps a busy collegiate sports calendar and has hosted multiple NCAA, NJCAA, NAIA and other conference tournaments and championships. The NCA & NDA Collegiate Cheer and Dance Championship has called Daytona home for more than 20 years, using the Daytona Beach Bandshell, Peabody Auditorium and the Ocean Center.
Just a block from the beach, the Ocean Center has 205,000 square feet of event space, including a 9,300-seat arena and a 93,000-square-foot exhibit hall. Work is underway on the new Daytona Beach Convention Hotel and Condominium, a $203 million, 501-room oceanfront complex just north of the Ocean Center.
The Florida Tennis Center, which has 24 clay HydroCourts (20 lighted), regularly hosts USTA tournaments and will again welcome the Juan Varon Wildcat Invitational this fall.
About Daytona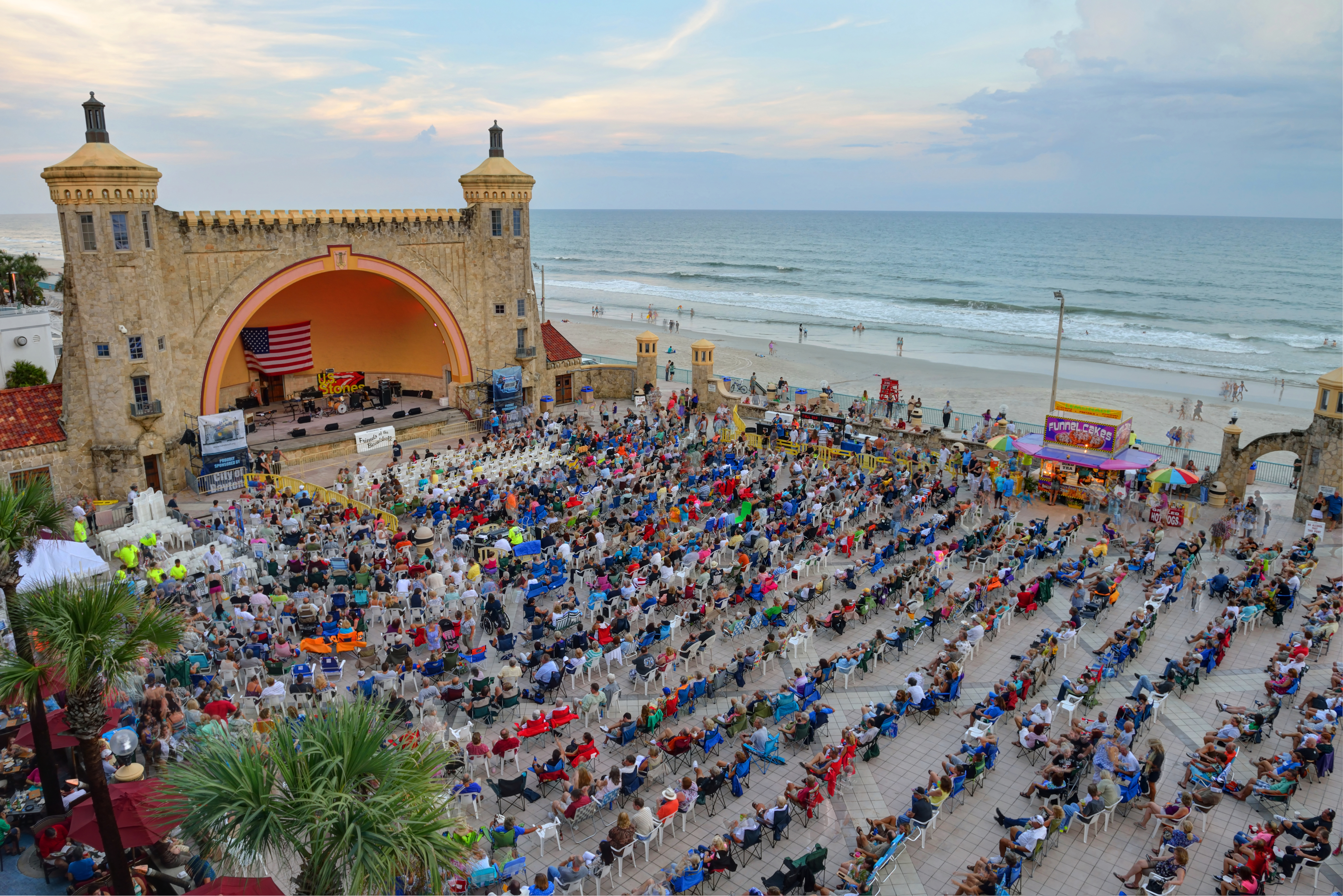 Key Venues: Jackie Robinson Ballpark (4,200 seats); Ormond Beach Sports Complex (29 fields including five softball, four baseball, nine soccer); Florida Tennis Center (24 clay HydroCourts)
Recent Events: NCA & NDA Collegiate Cheer and Dance Championship; Daytona Beach Women's Pro Tennis Championships; 2018 Mid-Eastern Athletic Conference Baseball Tournament
Upcoming Events: 2018 ISSA Winter World Championships–Ring Tournament; 2018 NJCAA Division I Men's Soccer Championship; 2018 NAIA Football National Championship
Hotel Rooms: More than 12,000
Kingsport, Tennessee
Tucked into the northeastern corner of Tennessee, the Tri-Cities region is anchored by Bristol, Johnson City and Kingsport. Johnson City is the largest of the three and Bristol is famous for the Bristol Motor Speedway. Kingsport is a city of 53,000 residents—small enough to offer small-town friendliness yet large enough to provide plenty of facilities.
"In Kingsport we've had some forward-thinking leadership from about the mid-'80s on," said Frank Lett, senior associate executive director for Visit Kingsport. "They really saw youth sports as something that would work here and continued to invest money in our local sports facilities." The city's largest venue is the MeadowView Conference Resort and Convention Center, a campus that boasts 305 guest rooms and nearly 82,000 square feet of function space, including a 35,000-square-foot convention center that hosts
basketball and volleyball events.
Visit Kingsport owns two basketball courts that it installs in the convention center for events such as The Show, an annual NAIA basketball showcase that takes place over Thanksgiving weekend. The city has partnered with the Appalachian Athletic Conference to host its championships for about 10 years, including AAC volleyball and men's and women's basketball championships.
Across the street from MeadowView, the Kingsport Aquatic Center features three multipurpose pools, including the region's only indoor 50-meter competition pool.
The city's sweet spot is youth sports, Lett said, including baseball and softball. Domtar Park has eight lighted ball fields, and Brickyard Park is a softball-baseball complex with four lighted fields. Large tournaments, such as the annual USSSA Super National Invitational and World Series, use both parks "and almost every other baseball field we can find in the area," Lett said.
City officials just announced plans to build a fully accessible Miracle League Field at Brickyard Park that will have synthetic surfaces to accommodate both adult and youth
special-needs teams.
In May, Kingsport hosted the annual 45-team NAIA Baseball National Championship opening round for the eighth time at Hunter Wright Stadium. The 2,500-seat stadium is home to the minor league Kingsport Mets and also hosts AAU tournaments and the AAC and Mid-South Conference tournaments.
Wrestling is another notable youth sport, and the city welcomes a couple of big AAU wrestling events a year, which use the 5,500-capacity Buck Van Huss Dome at Dobyns–Bennett High School.
In August, Kingsport hosted a stop on the Golf Channel's World Long Drive Tour for the first time. Tennessee Big Shots was held at Cattails at MeadowView Golf Course and will return in 2019 and 2020.
About Kingsport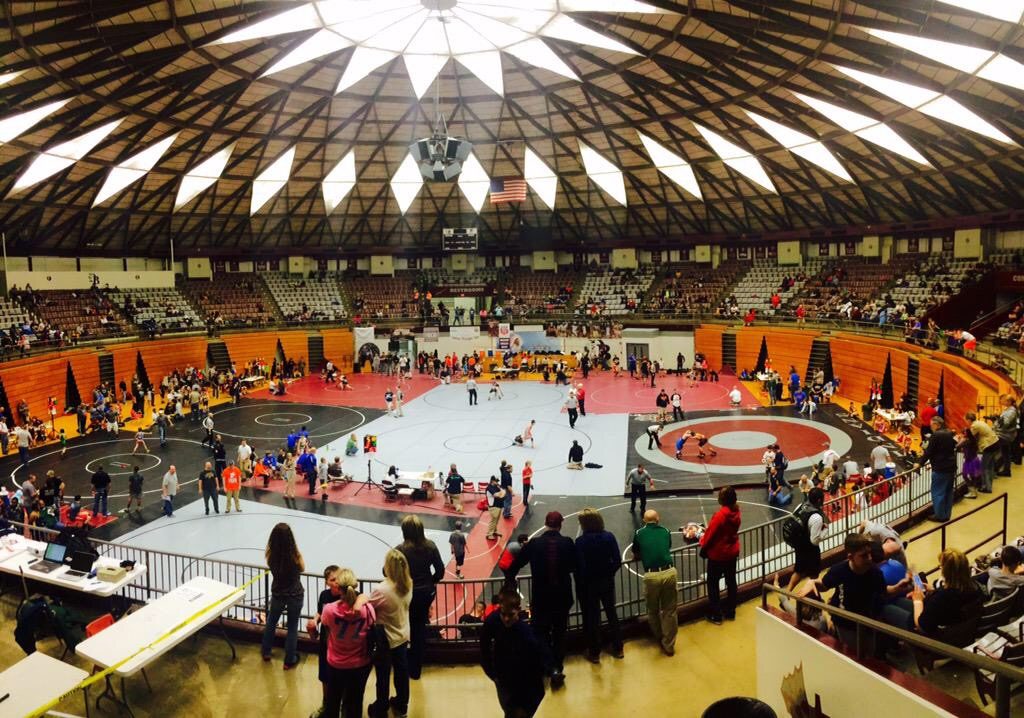 Key Venues: Buck Van Huss Dome (5,500-seat basketball arena); Kingsport Aquatic Center (50-meter, eight-lane competition pool with seating for 500 spectators); MeadowView Convention Center (35,000-square-foot convention hall attached to 305-room Marriott hotel)
Recent Events: AAU Girls Basketball 7th Grade National Championship; USSSA AA World Series; Tennessee Big Shots, Golf Channel World Long Drive Tour
Upcoming Events: Appalachian Athletic Conference Volleyball Championship; The Show, NAIA Basketball Holiday Invitational; 2019 Mid-South Conference Swimming Championships
Hotel Rooms: 1,600
Foley, Alabama
The city of Foley, Alabama, sits a few miles north of Gulf Shores, so it's a short drive to a strand of beaches fronting the Gulf of Mexico. Local officials have a great relationship with their beachfront neighbors, but being so close to the water also means "we do have to set ourselves apart a bit," said Don Dukemineer, deputy director of sports tourism for Foley Sports Tourism.
And now the city has a facility that sets them apart a lot: the massive Foley Sports Tourism Complex, complete with the Foley Event Center and an on-site hotel, all of which is located next to a 14-acre amusement park and waterpark. Tanger Outlets is half a mile away, and most of the city's 11 hotels are within a three-mile radius of the sports complex. "When all those pieces come together, it makes for a winning combination," Dukemineer said.
The Foley Sports Tourism Complex, which was completed last summer, features 16 grass multipurpose fields, one of which is a championship field with lighting and seating for up to 1,000. The on-site Foley Event Center is a 90,000-square-foot multiuse indoor facility adjacent to the sports fields that can accommodate six basketball courts or 12 volleyball courts, as well as indoor soccer, cheerleading, dance, gymnastics, futsal, trade shows and more. The on-site 150-room TownePlace Suites by Marriott opened last summer.
The complex "helped put us on the map," Dukemineer said, especially because it can host events year-round for two of Foley's largest markets: soccer and volleyball. In November alone, the venue will welcome the Sun Belt Conference Women's Soccer Championships, the Alabama Soccer Association State Cup, the NJCAA Division I Women's Soccer Championship and the NIRSA National Soccer Championships. The complex is also opening up new markets including ultimate, lacrosse and flag football. 
City officials are looking to partner on more basketball events, and they're open to anything that can use the indoor space: indoor soccer, bridge tournaments and wrestling meets, as well as meetings, conferences and trade shows.
Not to be confused with the Foley Sports Tourism Complex, the Foley Sports Complex is a 10-field youth baseball-softball complex (it also has five soccer fields) that welcomes tournaments such as the USSSA Global World Series and NSA Fastpitch Southern Nationals.
The 500-acre Graham Creek Nature Preserve "is one of the hidden gems of our community," Dukemineer said. The park has hosted disc golf tournaments at its three courses as well as archery competitions, including USA Archery's National 3-D Collegiate Championship, which will return in October.
And in golf, Glenlakes Golf Club welcomed the 2018 NJCAA Division II Men's Golf Championship in May.
About Foley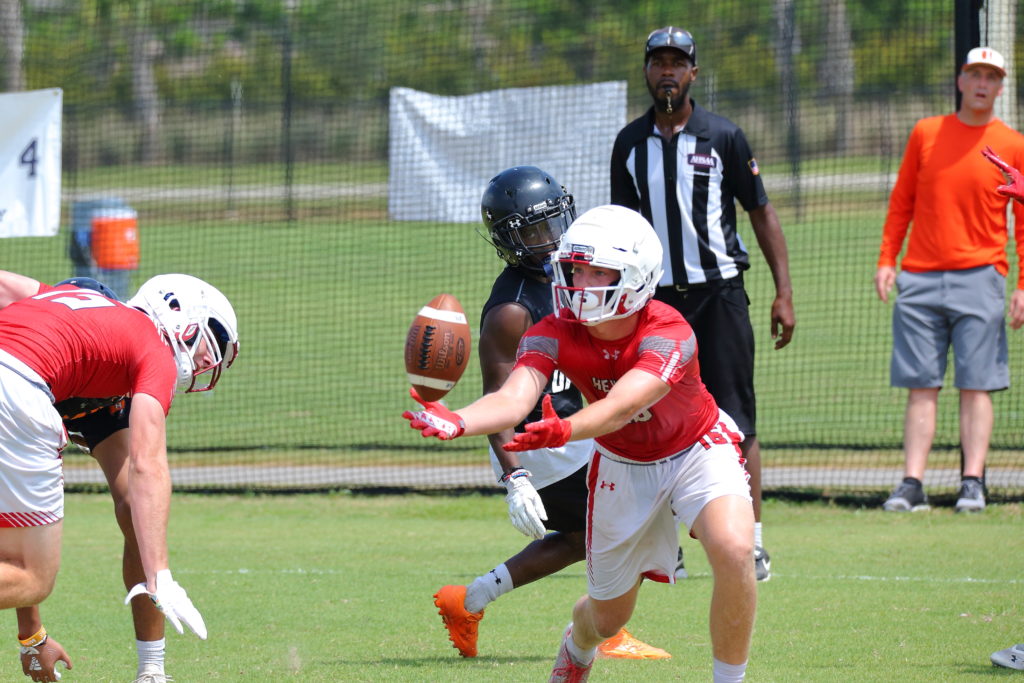 Key Venues: Foley Event Center (90,000-square-foot event center lined for 12 volleyball courts, six basketball courts or 12 pickleball courts); Foley Sports Tourism Complex (15 challenge fields and one championship field); Graham Creek Nature
Preserve (500-acre park with three full disc golf courses, an archery park and eight miles of multiuse natural surface trails)
Recent Events: NJCAA Men's Division II Golf National Championship; Archery Shooters Association Hoyt Archery Alabama Pro/AM; SNAP Soccer Big Wave Classic
Upcoming Events: 2018 Sun Belt Conference Women's Soccer Championship; 2018 NIRSA National Soccer Tournament; 2018 USA Archery Collegiate/3-D Championship
Hotel Rooms: About 1,000
Greenville, South Carolina
After South Carolina lawmakers stopped flying the Confederate flag at the statehouse in July 2015, the NCAA lifted its ban on holding championships in the state. The move opened the door for the NCAA to rediscover several destinations in the state, including Greenville, which hosted the first and second rounds of the men's basketball tournament in 2017 at the Bon Secours Wellness Arena. The event sold out the recently renovated 16,000-seat venue.
"We didn't get that because the flag came down," said Robin Wright, senior sales manager for sports at VisitGreenvilleSC. No, the flag coming down created the opportunity, and then the city went to work. They secured the NCAA tourney—and other major collegiate basketball events—because "we have an amazing community that gets it," Wright said, pointing out that fans fill seats and break attendance records.
The city will welcome the men's first and second rounds again in 2022, and will host the women's basketball regionals in 2020. Greenville also hosted the 2017 SEC Women's Basketball Tournament at Bon Secours, an event that will return in 2019, 2020 and 2021.
Beyond basketball, Greenville will continue to go after events, but with an eye on quality versus quantity. "We want to make sure it works for us and make sure it works for them," Wright said. The city is working on bids or waiting on decisions for events in martial arts, boxing, swimming, strength training and baseball.
USA Karate held its 2017 National Championships and Team Trials at the arena, and the TD Convention Center, with 280,000 square feet of exhibit space, works well for other martial arts and mat sports as well as boxing and strength-training events.
Greenville partnered with the neighboring city of Anderson to host the 2018 Geico Bassmaster Classic at Lake Hartwell for the third time, and "they have every intention of coming back to Greenville," Wright said.
VisitGreenvilleSC is also hoping to use the Greenville County Aquatic Complex more and is working on a bid for a new swimming event, Wright said. The local club, Team Greenville, hosts about 15 regional meets annually at the facility, which has a 50-meter pool.
Local officials are always looking for new ways to use existing space. Fluor Field, a small-scale replica of Fenway Park, is home to the minor league Greenville Drive and regularly hosts the Southern Conference Baseball Championships. But the 6,700-seat baseball stadium often welcomes non-baseball events, such as local charity runs and, soon, a cornhole state championship.
The city also provided a unique setup for USA Triathlon's 2018 Duathlon National Championships, which will return again next year. Races started at Lakeside Park and continued on a closed toll road, which is different than the typical scenic route, but one that competitors loved because "it was fast," Wright said. "Thinking outside the box, being creative of the event, the fan experience, making it memorable—those things are always top of mind," she said.
About Greenville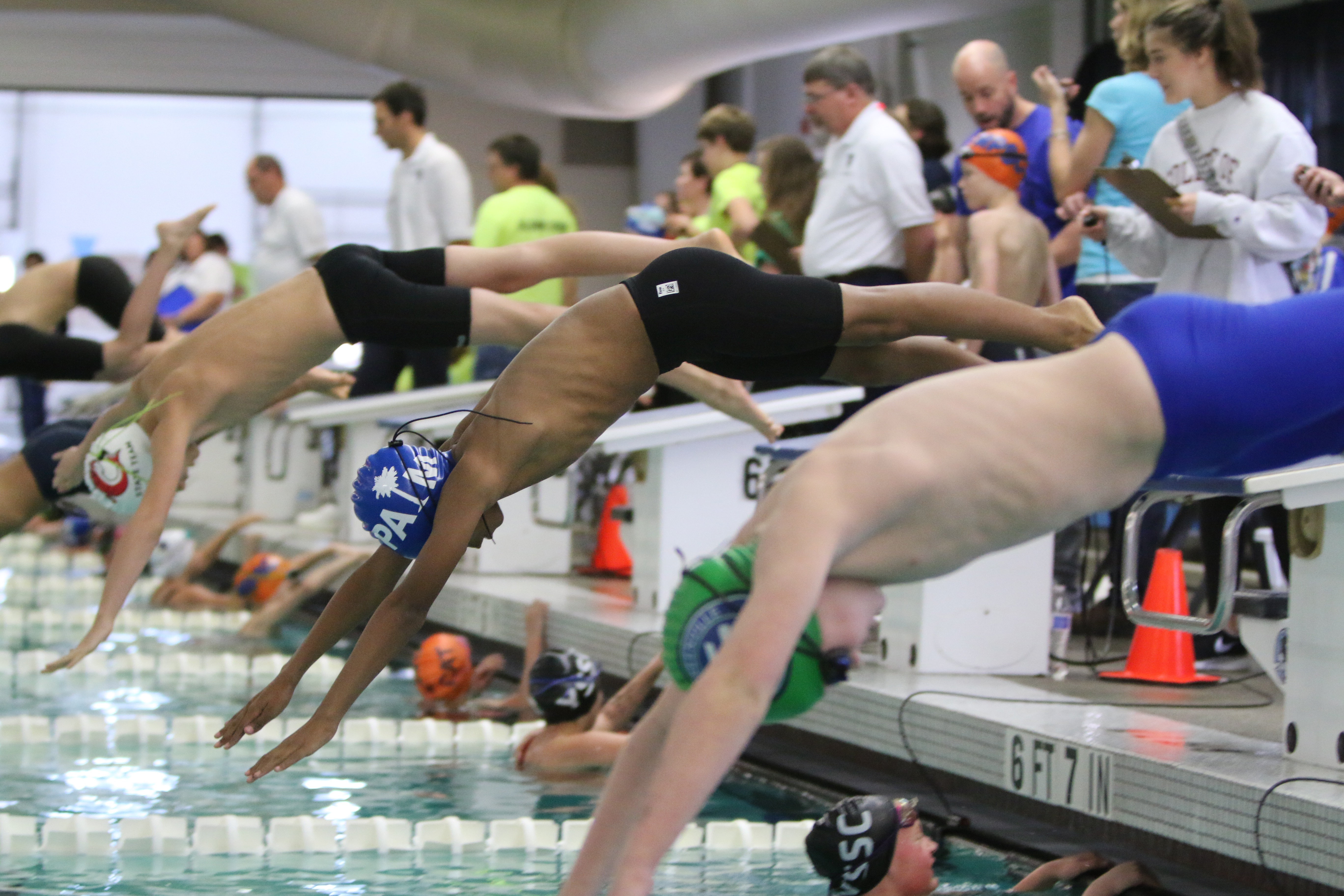 Key Venues: Bon Secours Wellness Arena (15,000 seats); Greenville County Aquatic Complex (20-lane, Olympic-size competition pool); Fluor Field (6,700-seat baseball stadium)
Recent Events: 2018 USA Triathlon Duathlon National Championships; 2018 Southern Conference Baseball Championships; 2018 Black Bear Classic
Upcoming Events:  American Cornhole Organization Greenville Major, October 2018; Gran Fondo Hincapie, October 2018; Southeastern Conference Women's Basketball Tournament, March 2019
Hotel Rooms: More than 9,000
Fairfax County, Virginia
Fairfax County in Northern Virginia sits immediately west of Washington, D.C., so it's close to the region's three major airports and a short drive to national monuments, memorials and museums.
On the sports side, the county offers tournament-ready facilities for indoor and outdoor sports—and will soon have even more to offer. Fairfax County hosted the 2015 World Police and Fire Games, a 10-day event that drew more than 10,000 public safety athletes from 68 countries competing in 60 sports, so "that demonstrates the fact that we can handle competitions both large and small," said Eric Kulczycky, national sales manager for sports marketing at Visit Fairfax.
Youth sports are important, and the county boasts 90 synthetic-turf fields for multiple sports. The Washington-Area Girls Soccer (WAGS) Tournament and Virginian Elite Soccer Tournament are "some of the largest soccer tournaments on the East Coast," he said, and the annual events take over fields across the county.
Although soccer "is our bread and butter, we're always courting everything," Kulczycky said. "We're an equal-opportunity sports-event host because we have that capability."
Fairfax County's capabilities will get a major boost when The St. James opens in September in the city of Springfield. The 450,000-square-foot sports and entertainment complex will feature an indoor FIFA-regulation turf field, two NHL-regulation ice sheets, four NBA-regulation basketball courts that can be converted to nine volleyball courts, a 50-meter pool and eight international-regulation singles squash courts. The St. James will also have a gymnastics training center, an indoor water park and 20,000 square feet of obstacle courses, zip lines, climbing structures, trampoline zones, virtual reality, a gaming theater and party rooms.
A modular floor that can be installed over the turf field means room for even more basketball and volleyball courts. For example, about 20 volleyball courts can be set up on the field, which alongside the nine in the fieldhouse bring the total to 29. "In short, The St. James is a game-changer for Fairfax County," Kulczycky said.
The new ice sheets there will complement two sheets at SkateQuest in Reston—one NHL and one Olympic—and the basketball courts will augment courts and indoor turf fields available at The Fieldhouse in Chantilly.
George Mason University has a wide range of indoor and outdoor facilities, including the 5,000-seat George Mason Stadium and 10,000-seat EagleBank Arena. The 130,000-square-foot Dulles Expo Center hosted GEXCon 2018, which featured a variety of esports tournaments, another area Visit Fairfax is "aggressively exploring."
The region is also anticipating a new baseball-softball complex, informally called Patriot Park North, that's scheduled to open in 2021 with six turf fields.
About Fairfax County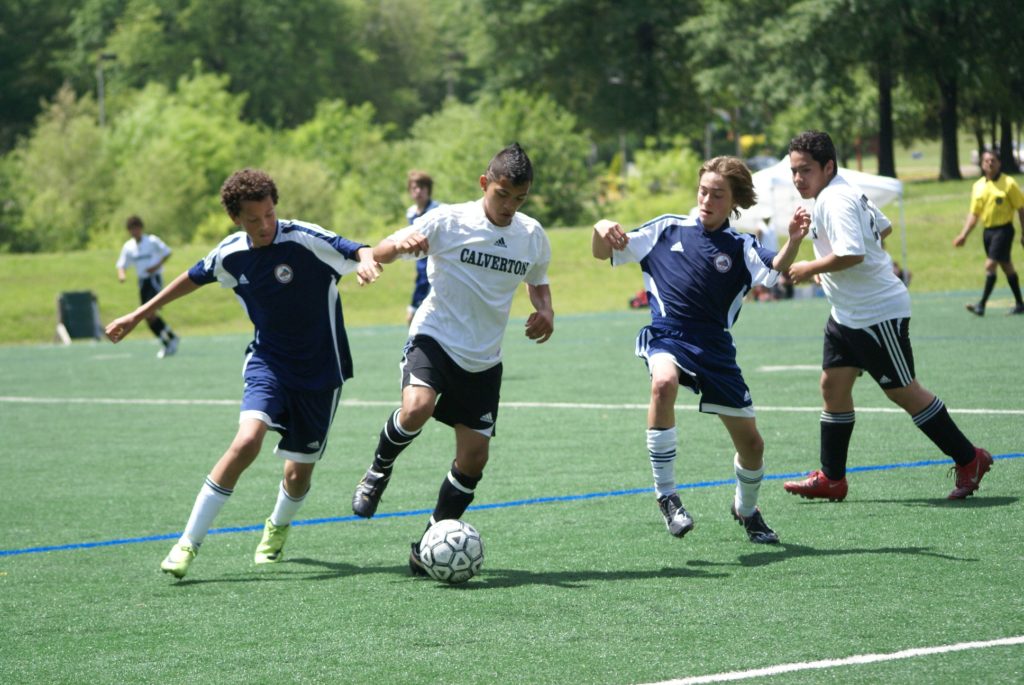 Key Venues: The St. James (450,000-square-foot indoor sportsplex); EagleBank Arena (10,000-seat arena at George Mason University); Fairfax County Parks & Schools (90 rectangular and diamond turf fields); Woodson High School Stadium (9,300-seat stadium with turf field); Dulles Expo Center (130,000-square-foot exhibition facility); SkateQuest (NHL and Olympic ice rinks)
Recent Events: 2018 Virginian Elite Soccer Tournament; 2018 Flip for the Fight Gymnastics Competition; 2018 Kyle's Kamp Memorial Day Baseball Tournament
Upcoming Events:  2018 Washington-Area Girls Soccer Tournament; 2018–2019 MYHockey Tournaments; 2019 ANRC College & High School Equestrian Championships
Hotel rooms: More than 18,000
Winston-Salem, North Carolina
There are plentiful examples of public-private partnerships in sports that have worked, especially when it comes to building and maintaining venues. In Winston-Salem, North Carolina, partnerships between Visit Winston-Salem and the private entities making investments in sports have proved beneficial for sports-event organizers and the destination alike. "We're so fortunate to have the private investment in sports in our community," said Bonny Bernat, sports and events sales manager for Visit Winston-Salem.
Winston-Salem is home to Wake Forest University, which has several venues that have helped attract events. In addition to the 31,500-seat BB&T Field that the Demon Deacons football team calls home, the university's tennis venue has hosted NCAA events, including this year's Division I Tennis Championships. The venue, which features 13 outdoor and eight indoor courts, also hosts the ATP Winston-Salem Open each summer, where temporary seats are added to create a stadium court. The indoor courts give the university the option of bringing some matches inside in inclement weather, said Pete Fisch, Wake Forest's associate athletic director.
The school also offers a world-class field hockey facility at Kentner Stadium. The NCAA will host its field hockey championship at the venue in 2019. "We have the potential to make field hockey a big draw for our region," Bernat said. The venue also has a newly installed track for track and field events.
Venture off campus, however, and there are plenty of other examples of private entities launching venues for events. BB&T Sports Park is a multi­sport complex that features 13 fields for soccer or lacrosse, 11 with lights. Soon to break ground on an adjacent plot is the Carolina Athletic Performance complex, which will offer 118,000-square-feet of indoor options including eight basketball courts, five batting cages, turf training fields and 16 volleyball courts with a seating capacity of up to 2,500.
And Winston-Salem is home to one of the largest indoor track-and-field venues in the country, the JDL Fast Track. The venue features a 200-meter Mondo track and has hosted the state high school track championships since 2013.
For baseball, BB&T Ballpark offers views of the city and a second-floor club level that can accommodate events, even when the Class-A Dash, a Chicago White Sox affiliate, are not playing. (The team's name comes from the mark between Winston and Salem in the city's name.) 
Meanwhile, the city's downtown Benton Convention Center recently underwent a renovation, as did the adjacent Marriott hotel, which features 319 remodeled rooms. The $20 million convention center upgrade was completed last year and added 5,000 square feet of pre-function space and more glass to bring in natural light. The attached Embassy Suites will be the last part of the area that is set for a renovation.
And for a real thrill, Bowman Gray Stadium, home to the Winston-Salem State University football team, has another claim to fame each Saturday night. That's when the asphalt around the field turns into a NASCAR-sanctioned track, running races during the summer as it has every weekend since 1949. 
About Winston-Salem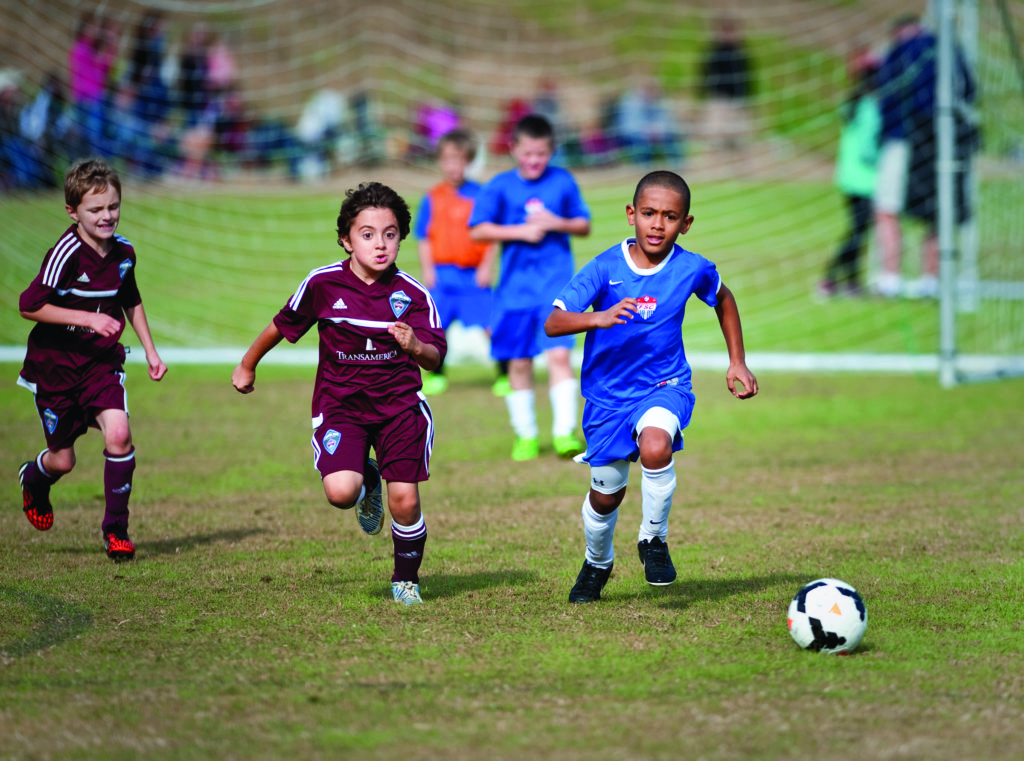 Key Venues: BB&T Field (31,500-seat football stadium); BB&T Sports Park (multisport venue with 13 fields); JDL Fast Track (indoor track-and-field venue)
Recent Events: 2018 NCAA Division I Tennis Championships, 2018 ATP Winston-Salem Open
Upcoming Events: 2019 USATF Master Indoor National Championships; 2019 NCAA Division I Field Hockey Championships; 2021 NCAA Division III Indoor Track & Field Championships
Hotel Rooms: 5,000