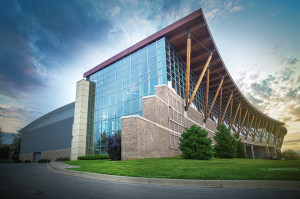 SMG has commenced management of the Branson Convention Center in Branson, Missouri, after being selected over two other firms in a recent request for proposals by the city of Branson. SMG assumed managerial responsibility for the facility from Hilton Worldwide.
In addition, SMG has named Marc Mulherin general manager of the convention center. Mulherin most recently served as assistant general manager, director of food and beverage operations and director of capital and special projects for Savor at the SMG-managed McCormick Place in Chicago.
"We are pleased to welcome the Branson Convention Center to our family of SMG-managed properties and are confident the facility will thrive under Marc's leadership, combined with SMG's booking network, client base and other resources, and generate a greater economic impact for the city of Branson," said Gregg Caren, SMG executive vice-president for convention and exhibition centers.
The Branson Convention Center offers 113,725 square feet of event space, including a 47,172-square-foot exhibit hall attached to a 22,703-square-foot ballroom on the first floor, and a dozen meeting rooms ranging from 1,000 to 5,000 square feet on the second floor.