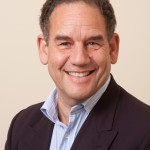 Christopher Rodrigues, the chairman of VisitBritain since 2007, has been appointed as the new chairman for the British Bobsleigh & Skeleton Association, the national governing body that oversees the two Olympic sports. Rodrigues, a former rower and businessman, was named to the voluntary position after an open recruitment process to find a new leader to guide the organization through a transition period. One of the top priorities for Rodrigues will be the continuation of a merger between the British Bobsleigh and British Skeleton organizations to operate as a single NGB.
"It is an exciting time to be involved in British Olympic winter sport and in particular to lead two sports with such a credible sporting history in Great Britain," Rodrigues said. "I know the two operations are in excellent shape as we head into the Sochi 2014 Olympic season and I hope I can add value off the track to ensure the sports continue to go from strength to strength. I look forward to meeting the athletes and team members as soon as I can."
Sports Minister Hugh Robertson welcomed the appointment. "Christopher Rodrigues is an excellent chairman of VisitBritain who has all the necessary sports and commercial experience to be an outstanding chairman of the British Bobsleigh and Skeleton Association," Robertson aid. "With six months to go until Sochi 2014 and British Olympic sport in such good health, this is an exciting time for the sports and Christopher is exactly the right man to lead it into this new era."
In a joint statement, chairman of British Bobsleigh Sir Andrew Ridgway and Lord Clifton Wrottesley, chairman of British Skeleton said: "We are delighted to welcome Christopher to the team at such a pivotal and exciting time for bobsleigh and skeleton in the UK. His experience and insight will be invaluable for our sports both domestically and in the international arena and we are confident he will lead us through this transition to become an even more effective and efficient governing body."
In addition to his role at VisitBritain, Rodrigues is also an executive committee member of the World Travel and Tourism Council. His previous career includes terms as president and CEO of Visa International, group chief executive of Bradford and Bingley, group chief executive at Thomas Cook and various senior positions at American Express.