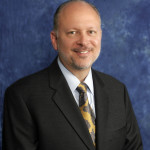 SMG has promoted Gregg Caren to executive vice-president for conventions and exhibition centers and Doug Thornton to executive vice-president for stadiums and arenas. The moves were part of a reorganization of SMG's domestic lines of business designed to provide greater focus and oversight.
Caren, who had been senior vice-president of strategic business development, and Thornton, who had been senior vice-president overseeing the Mercedes-Benz Superdome and New Orleans Arena, will each report directly to SMG President and CEO Wes Westley.
Additionally, SMG has announced the promotions of Bob McClintock to COO of convention centers, reporting to Caren; Harry Cann and Joe Romano to senior vice-president for stadiums and arenas, reporting to Thornton; and Gary McAneney to senior vice-president of finance, reporting to CFO John Burns.
"All of these moves strengthen SMG's position in our lines of business, recognize and reward deserving executives, and position SMG to move forward positively into our bright and exciting future," said Westley.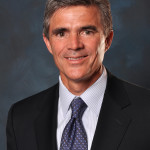 Founded in 1977, SMG provides management services to more than 230 public assembly facilities including convention and exhibition centers, arenas, stadiums, theatres, performing arts centers, equestrian facilities, science centers and a variety of other venues. SMG manages more than 14.4 million square feet of exhibition space and more than 1.75 million sports and entertainment seats.