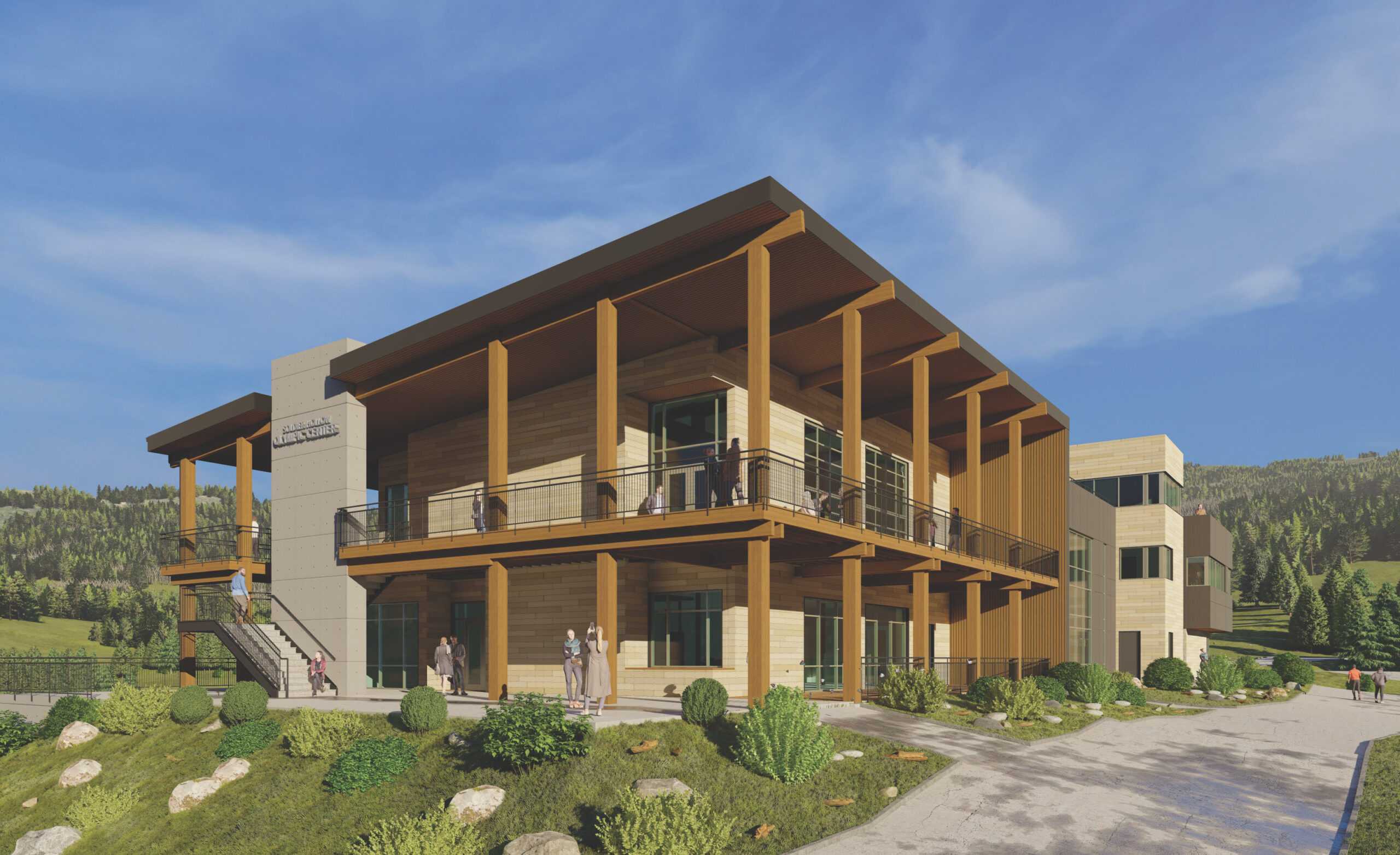 Soldier Hollow, the host for biathlon, cross-country skiing and Nordic Combined at the 2002 Olympic and Paralympic Winter Games and planned to be one of the sites used in a future Games, broke ground Friday morning on a renovated and expanded competition building that could transform Nordic skiing resources in Utah.
The $13.5 million project will add 19,115 square feet to the current competition building to supplement an overhaul of 7,670 existing square feet. The ground floor will feature a new ski rental, gym training area and team clubhouse to serve athletes. The first floor will include a café and retail area, skier services desk for tickets and lessons and a lounge area. The top floor consists of multi-use event space for group events, hospitality, meetings and community gatherings.
"This renovation project is a further investment in Utah's reputation as a destination for winter sport," Utah Olympic Legacy Foundation Chief Executive Officer Colin Hilton said. "Our goal is to continually improve existing venues with elements that address current day needs that will also help us host a future Olympic and Paralympic Games."
Construction is underway with a substantial completion set for the end of February 2024 in time to host the IBU Biathlon World Cup in March 2024. Final completion is projected for summer 2024. Since the 2002 Games, Soldier Hollow has hosted the 2019 IBU Biathlon World Cup, 2022 IBU Youth and Junior World Championships and 2023 FIS Para Nordic World Cup.
Improvements to the competition building further a partnership between the state of Utah and the Utah Olympic Legacy Foundation. The updated facility enhances recent infrastructure upgrades at Soldier Hollow including an overhaul of snowmaking equipment and trail lighting additions.
"The renovated and expanded competition building will further enhance Soldier Hollow's reputation as a world-class destination for Nordic skiing and outdoor recreation," Soldier Hollow General Manager Luke Bodensteiner said. "Kids taking their first steps on skis, Olympians and everyone in between will all benefit from this project."