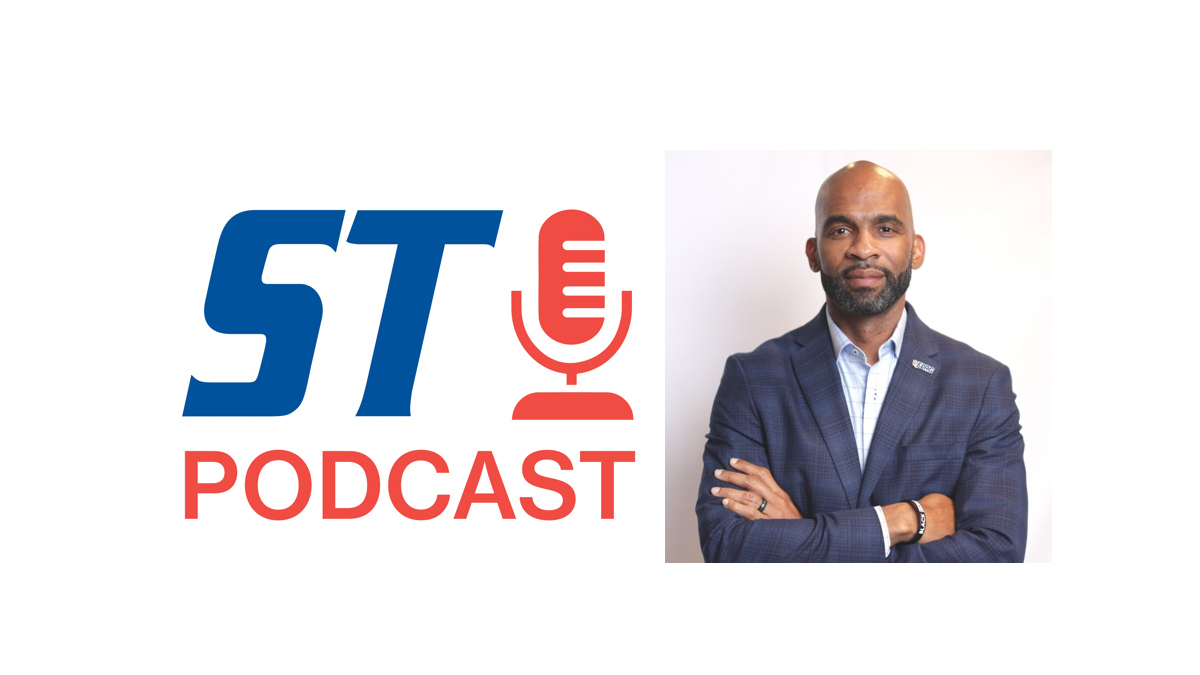 Izell Reese is the chief executive officer of RCX Sports, a youth sports experiences business, running and operating leagues, camps, combines, tournaments and events. RCX Sports works with professional leagues, national governing bodies, sports-centric businesses and brands to reimagine youth sports experiences, and is committed to improving the accessibility and inclusivity of sports by creating opportunities for all athletes to play. Reese has been the Executive Director of NFL Flag since October 2019, working closely with the NFL to expand the sport of flag football around the world. RCX has also recently entered into partnerships with the National Hockey League and Major League Soccer for youth programs. Before entering the youth sports world, Reese played safety in the NFL for seven years, including four seasons with the Dallas Cowboys, two with the Buffalo Bills and one with the Denver Broncos.
Among the topics discussed in this episode:
How his experiences in youth sports, and then later in the NFL, motivate him to be a part of RCX Sports and how it influences how his company operates (2:13): I look at my experiences of playing youth sports, playing in college, and playing professionally and just thinking about that journey. I walked on in college; I was a kid from humble beginnings. What sport has taught me led me to the position I'm in now as CEO and founder of RCX Sports. (Sports) allowed me to go to college, allowed me to live out a childhood dream through sport. I think it led to the mission of RCX Sports, the organizations that we work with, including NFL, but the other pro sports as well, in driving this core mission of kids participating in sport and not being priced out. Coming up with something affordable and creating a great experience for all kids to be able to play nationwide regardless of economics or where they're located."
Being the executive director of NFL Flag since October 2019 and partnering with the NFL (3:40): It was an opportunity from the NFL wanting to evolve and reimagine what NFL Flag could look like, and not knowing the answer. We were the group selected to do so. NFL Flag has been around for a very long time. But these last few years, we've fortunately been able to accelerate that, evolve it, and put flag football at the forefront of all conversations and at all levels, and continue to grow NFL Flag and fandom along the way, both in the U.S. as well as globally.
The boost for flag football after the exposure the sport got from the Pro Bowl (6:30): It spurred youth growth, and adults wanting to play. It spurred a relationship with NIRSA, which is intramural sports, which we now have a partnership with. When you see the greatest in the game play, and not only play, but have fun, it was very unique, and I think people got the chance to also see a different side of NFL players. They were all smiles and they competed and had a great time doing it. It piqued their interest, so now I have this onslaught and wave of NFL players wanting to be more involved.
The latest on flag football being included in the 2028 Olympic Games (11:44): I'm hearing the window (for announcement) is September or October as far as LA is concerned. If LA doesn't happen, the push doesn't stop, and there's always the next Olympics. But LA would just be ideal. I think that puts the final stamp on it… Checking that Olympic box and what that does for the game globally, at all levels. I think getting into the Olympics changes everything; no different than when flag became a collegiate sport it changed everything for girls and women. And so now that path would just be extended for both men and women, all the way to representing your country.
Partnering with the NHL to launch NHL Street, which is a youth street hockey experience across North America (13:30): It's not a puck, it's a ball. It literally gives you an opportunity to put it anywhere and it's less equipment. NHL Street to me is the equivalent of tackle to flag, and in this case, it's ice hockey to street/ball hockey. It gives us that opportunity to be able to take it anywhere in different communities, nationwide, that have limited hockey. My home state of Alabama doesn't have a lot of hockey. But I've partnered with Alabama Parks and Recs and now they're all excited and we're getting ready to do a training here soon in Alabama. Think about what that means when you put more balls and sticks in kids' hands who have never been introduced to the sport at all or been priced out. The more sports kids are introduced to at a young age, the better.
Partnering with Major League Soccer to launch MLS Go, which aims to increase soccer participation in children ages four to 14 (15:33): We're thrilled about adding MLS to the equation for several reasons. Similar to hockey, I think within soccer kids are getting priced out, and that's not what MLS wants to see. We're going across 18 cities, and a lot of them are MLS markets. So we can learn our way into this before scaling nationwide. We're bullish on going nationwide with it and learning as much as we can; in year one to just keep expanding and evolving… For kids around the country to be able to rattle off and continue to learn and know MLS teams, and get to be a part of the MLS experience, we're thrilled about it.
RCX Sports initiatives including spaces for both boys and girls to play (20:05): It's a major, major priority, to get this done. Kids are falling out of play and girls are probably at the highest rate. I know by age 14 it's a massive drop, and then some girls not even entering sport, period. So, it's vitally important for young women and young girls to feel that they belong and us listening to them and catering to their needs to participate in sport and what it should look like in their eyes. I had that dream and vision wanting to play and got the opportunity to play at all levels. Why shouldn't young women have that opportunity in football as well? The fact that young girls now see young women playing in college, and when they saw that Super Bowl commercial about flag football, seeing that as a path globally was important.
How important the local CVBs are to the success of what RCX is trying to accomplish in all these different cities (22:23): They are vitally important. We're at a point now where things have to evolve. RCX Sports is part of an evolution and I've been pleasantly surprised how our relationships continue to expand and evolve and the willingness of CVBs to think outside the box. What we stand for in the pro sports that we represent is trying to get travel costs down for families. So CVBs have been very receptive to our model and willing to support that. Another example is that, yes, CVBs have these facilities that they want to attract these big events to, but also teaming up with CVBs for the local community. While our leagues have events that are part of it, it's about local league play and having that opportunity to be everywhere and making sure it's a good experience for those kids that are there local, too. I think that's where we've also seen some very unique opportunities in working with CVBs.
Ribbon cutting on June 15 in Reese's hometown of Dothan, Alabama (24:51): I'm thrilled. It's like I'm waiting on Christmas for that day to come for kids in that community. Dothan is another great example of just really thinking outside the box and teaming up with the local community, City of Dothan Business Bureau, and Visit Dothan. We've basically built an artificial turf field, and it is the first ever NFL Flag branded field in the country. That ribbon cutting is going to be for that artificial turf field that sits behind what was once an elementary school in that community that I now over oversee. I'm just really excited about it. It allows me to bring events to that city and those local kids right where I grew up, who might not have got NHL Street, NFL Flag and these unique opportunities. I'm very thrilled about the city's support, the resources they put to it, and then all the pro sports that I work with. It's in an under-resourced community. So for the city to support that, and see this happen and move forward, I couldn't be more thrilled and honored by it and the ability to go full circle working with kids. I grew up in parks and recs in this city. And so now to be a part of that and do something back home and just keep pushing this movement forward, this is something that's definitely near and dear to me.