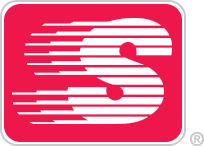 Hulman & Company has announced a multiyear deal for Speedway LLC to serve as the official fuel and official convenience store of IndyCar, the IndyCar Series, Indianapolis Motor Speedway and the Indianapolis 500.  The agreement with the national convenience store chain will begin in 2019.
Speedway LLC operates more than 4,000 stores in 35 states. IndyCar will organize races in 11 of those states in 2019.
"Speedway has a large national footprint along with the desire to establish a partnership with the IndyCar Series and its many events reaching millions of consumers," said Mark Miles, CEO of Hulman & Company, which owns IndyCar and the Indianapolis Motor Speedway. "Speedway also has a broad reach within the region, ensuring a shared interest in leveraging the Indianapolis 500 as a central element of its retail promotion during the month of May. We believe this will be a beneficial relationship for Speedway, IndyCar and all of our race promoters."
As part of the deal, Speedway will provide the fuel for race cars at every event in the IndyCar Series. Speedway will also receive signage at the Indianapolis Motor Speedway and media assets within NBC Sports' coverage of the IndyCar Series.
"We are excited about this partnership with IndyCar and Indianapolis Motor Speedway," said Speedway President Tony Kenney. "The Indianapolis 500 itself is one of the premier events in the world of motorsports, and Speedway has a strong brand presence in the IndyCar race markets, so our relationship will be very complementary. The IndyCar Series is a great way to showcase Speedway's brand and quality fuel offerings, including the fuel that will power the race cars at each event."