Sports Aimed at Kids
Are Making a Splash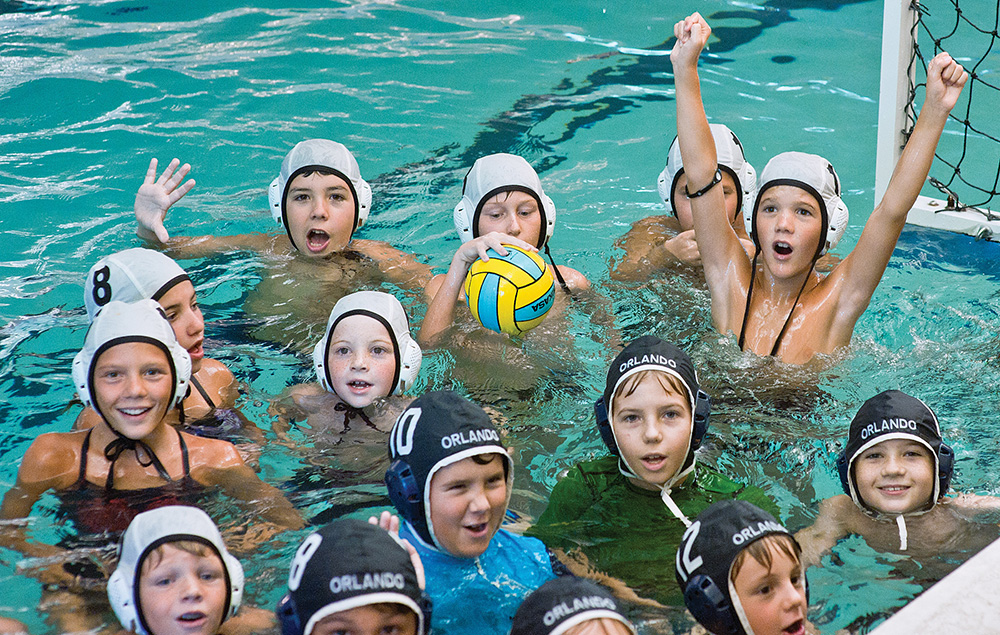 By John Conroy
In the mid-1990s, Terry Anton and Wally Armstrong looked at the sport they had both played on the PGA Tour and didn't like what they saw. In particular, a magazine article described golf's "revolving door" and the lack of new players arriving to replace the ones who were leaving. Determined to reverse the decline, the pros took six years to develop Starting New at Golf (SNAG), which uses modified equipment, instruction and rules to simplify teaching the game to new participants, particularly children. "Golf has lost about 5 million players in the last decade, and we've lost 38 percent of our junior golfers," said Anton, the CEO of SNAG.
Golf is not alone. Other sports, whether they are gaining or losing youth participants, have been modifying their teaching methods, rules and equipment to encourage a greater number of younger players to take up their games. And in many cases, the programs appear to be working. Today, the SNAG program is used in more than 8,000 schools in the U.S. and some 12,000 schools worldwide and at more than 5,000 golf courses, according to Anton. In 2011, SNAG partnered with the National Recreation & Park Association to introduce a non-competitive format for children ages 5-8 at recreational settings in more than a dozen destinations. One of the areas to introduce the pilot program was Columbus, Ohio, the hometown of Jack Nicklaus. Impressed by these efforts, Nicklaus selected the program for his Jack Nicklaus Learning Leagues because it best suited the golf legend's goal of getting the game into the parks and rec world, Anton said.
To read the rest of this story in the digital edition of SportsTravel, please click here.