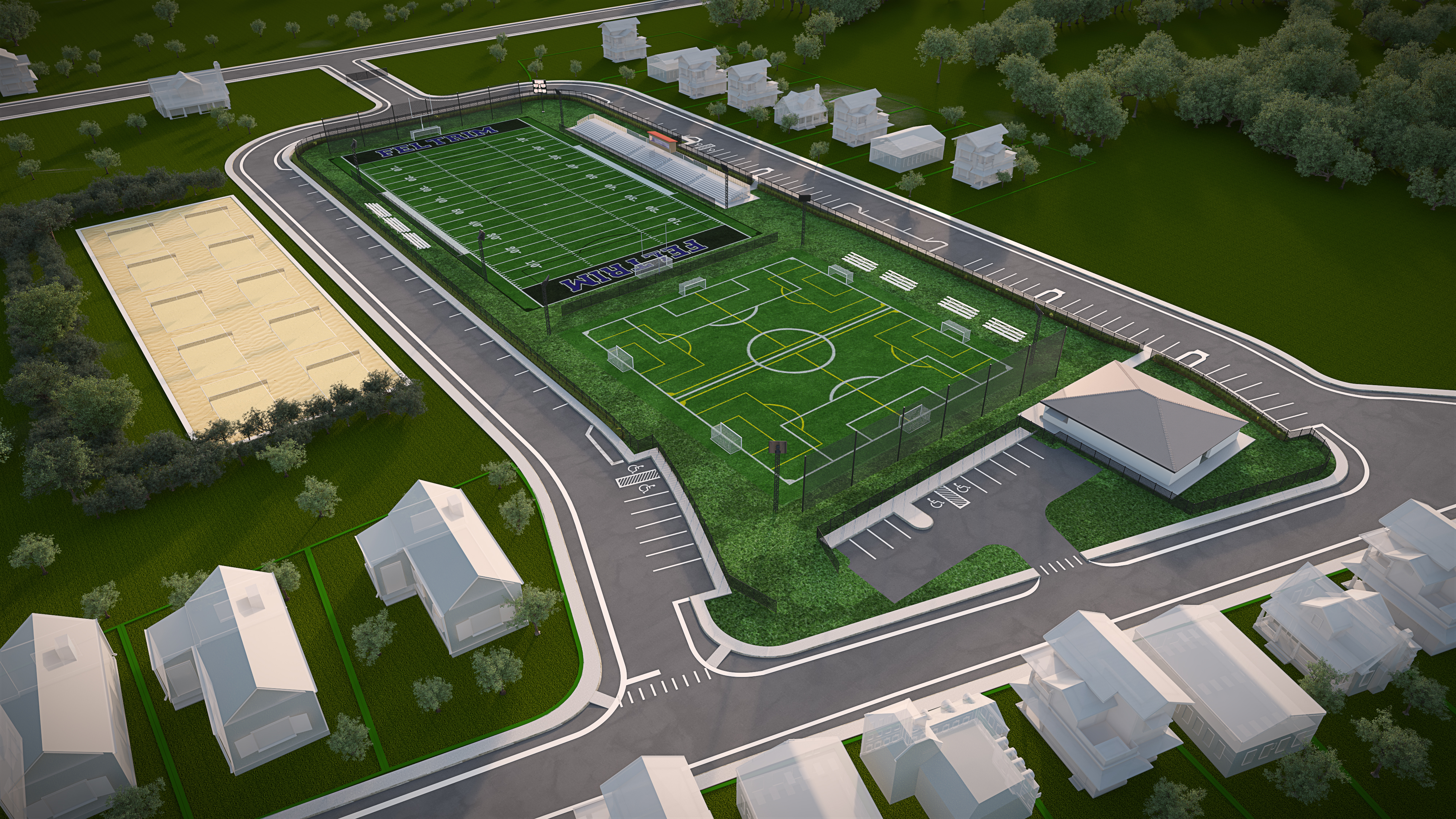 The Feltrim Sports Village's grand opening has been scheduled for October 2019 at the Balmoral Resort in Haines City, Florida, with sand volleyball courts, a multipurpose stadium and soccer fields to be the home of the Ronaldo R9 Soccer Academy, named after the Brazilian legend.
The vacation city located in the Orlando metropolitan area will host a five-acre complex with a stadium for both football and soccer that seats up to 2,500 spectators, plus two turf soccer fields for training near the stadium.
The Ronaldo R9 Soccer Academy is promoted as a state-of-the-art academy and will run programs from ages 6 to 18. All programs will adhere to the playing style and philosophy of Ronaldo, who scored 15 career FIFA World Cup goals, as part of the academic training program.
The complex will also have 10 sand volleyball courts, four locker rooms for teams, a concessions area and a practice golf green. The fields can also be set up for lacrosse. In addition, the complex will have LED lighting and a scoreboard for the stadium, and motion-sensor video game equipment.
"The opening of the new R9 Academy reinforces Central Florida's status as a major hub for sports tourism, and will attract visitors and students from around the globe," said Garrett Kenny, CEO of the Feltrim Group. "This world-class facility will also positively impact the local community by bringing jobs and revenue to Haines City."