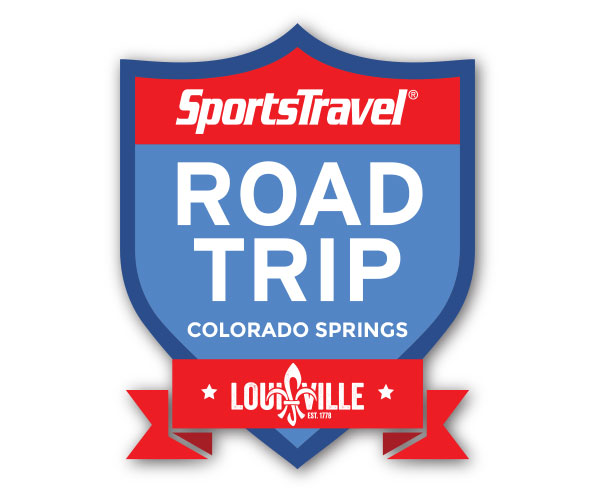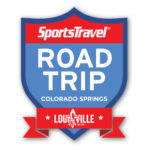 The fifth annual SportsTravel Road Trip was held in Colorado Springs, Colorado, on April 12, with programming that featured an analysis of Team USA's social media efforts from the Olympic Winter Games and a panel discussion with three national governing body leaders on how they are changing the way they do business.
The event, sponsored by the Louisville Convention & Visitors Bureau, was held at the headquarters of the U.S. Olympic Committee in downtown Colorado Springs and was attended by CEOs, event managers and marketing executives from NGBs and other sports organizations.
Derek Duncan, the USOC's manager of consumer insights and analytics, noted that during the Winter Games in Pyeongchang, South Korea, Team USA ranked No. 18 among 316 global sports franchises in terms of digital engagement, and No. 47 among 891 major consumer brands. Throughout the Games, Team USA posted more than 2,000 times across its various social media platforms, which marked an 81 percent increase from the 2014 Olympic Winter Games in Sochi.
The Team USA tweet that saw the most engagement was a TeamUSA.org article link and photo of Mirai Nagasu, Adam Rippon and the Shibutani siblings for being chosen to close out the figure skating team event. The tweet earned more than 113K total engagements and more than 1.4 million total impressions.
Duncan's social media advice for sports organizations was to engage with influencers that could help promote content to non-traditional audiences, collaborate with other brands where it fits, celebrate achievements multiple times in multiple formats, and take advantage of access to events to generate unique content.
In addition to Duncan's presentation, a panel discussion with USA Climbing CEO Kynan Waggoner, USA Triathlon CEO Rocky Harris and USA Hockey Executive Director Pat Kelleher delved into how each NGB is addressing issues such as membership, sponsorship and event management. Sport climbing will become an Olympic sport at the 2020 Summer Games in Tokyo, providing new opportunities, Waggoner said. The governing body, whose membership is 90 percent under the age of 19, has tremendous opportunity ahead of itself, Waggoner said, especially among sponsors interested in attracting the demographic.
Harris, who joined USA Triathlon in 2017 after five years at Arizona State University's athletics department and several years in marketing and communications for MLS and NFL teams, said he has taken a new approach to leadership at the governing body. The NGB recently announced an industry-wide initiative with Ironman to encourage new participants in the sport after years of having little relationship with the organization.
Kelleher, who became executive director at USA Hockey in 2017 as well, discussed the success the governing body has had introducing the sport to children 8 and under, as well as the moves it has made to introduce the sport to all ages as part of the Hockey Weekend Across America program that is in its 11th year.
Timothy Schneider, founder and chairman of the Sports Division of Northstar Travel Group, which publishes SportsTravel magazine, noted that the Road Trip event was being held on Global Meetings Industry Day. "We have always taken the position that the meetings and events that each of your organizations produce should be valued for the economic impact they generate," he said, "so we are especially pleased to be holding this meeting today and to express our support for both Global Meetings Industry Day and the Meetings Mean Business Coalition."