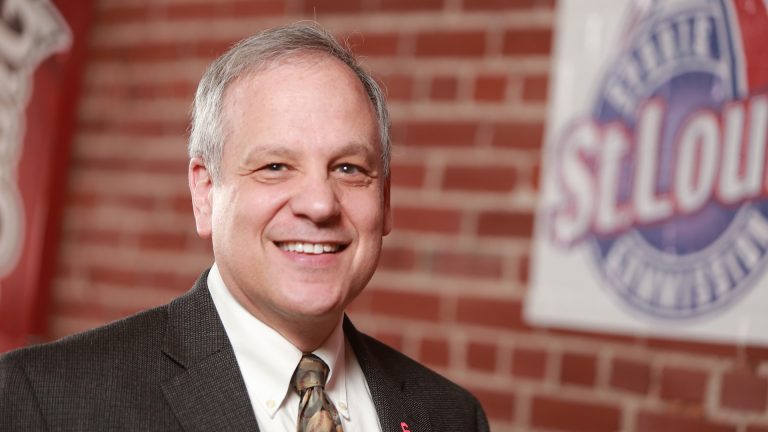 St. Louis Sports Commission President Frank Viverito will retire at the end of 2022 after 27 years leading organization, handing over leadership of the organization to Vice President of Marketing and Development Marc Schreiber while assuming an advisory role in retirement.
"As I transition to an advisory role, my feelings are of gratitude to have had the chance to serve and to make so many friends over the years—and pride at what a great and unrivaled team of partners, supporters, and staff we have built," Viverito said. "I'm humbled by the confidence (commission chair) Mark Lombardi and the rest of our leadership have always shown in me—and I'm so excited about successes to come under Marc Schreiber's leadership."
Viverito was hired as president in August 1995. Schreiber will be the third president of the St. Louis Sports Commission since its inception in 1989.
"Frank's leadership of the St. Louis Sports Commission has set the standard for how an organization can make an enormous impact on its community," said Lombardi.  "With remarkable steadiness, commitment, and vision, Frank has delivered a model organization built on meaningful relationships and with a singular focus of making St. Louis a better place to live, visit, work, and play through sports."
Schreiber was chosen by the commission's executive committee to succeed Viverito. Schreiber has been with the organization since 1998, and its vice president since 2004. He also serves as the executive producer of the Musial Awards.
"I'm very grateful for the opportunity to follow Frank in leading the Sports Commission as its next president," Schreiber said. "Frank along with our staff, board and all our supporters have built an immensely effective and respected organization, and I'm excited to build on that success to grow the Sports Commission's impact on St. Louis. In the years ahead, I want the Sports Commission to be at the forefront of inspiring and strengthening our region."