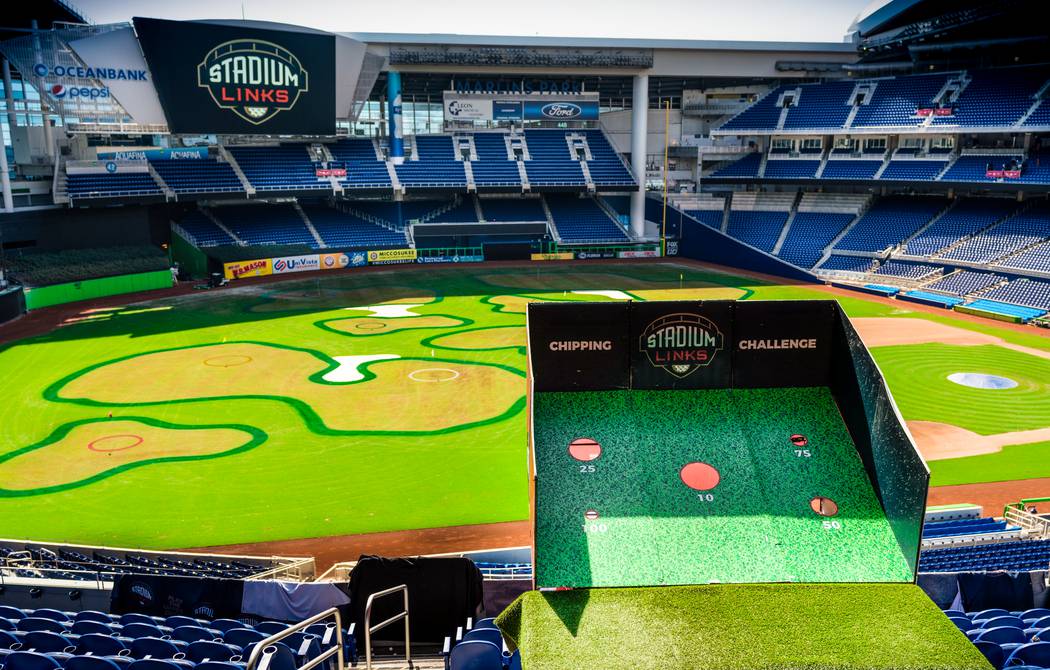 Various tee times will be available for two-person and four-person groups. The nine-hole course will include unique hole locations positioned on nearly every level of the ballpark, with target greens located on the playing field. An upgraded VIP package with enhanced amenities is also available with exclusive access to the VIP Lounge located in a premium club space with complimentary food and drink and access to the VIP Driving Range with an extra bag of golf balls to play.
Stadiumlinks returns to Arlington for the fourth time after being held at Globe Life Park most recently in 2019. This will be the first event of its kind held in Globe Life Field.
"We are excited to welcome Stadiumlinks back to Arlington, Texas and to Globe Life Field for the first time," said Sean Decker, executive vice president of sports and entertainment for the Texas Rangers. "This event has become a staple on our calendar and gives sports fans and golfers of all skill levels a truly unique experience."
Stadiumlinks is a golf experience focused on hitting a wide range of shots in a non-traditional setting. There are nine tee box locations and after the "round" those who register to play have the opportunity to participate in putting and other short game contests for the chance to win cash and prizes.
"This event gives the public the rare experience of hitting some of the most memorable golf shots imaginable from nine different locations throughout the newest ballpark in Major League Baseball," said Jon Stephens, founder of Stadiumlinks.