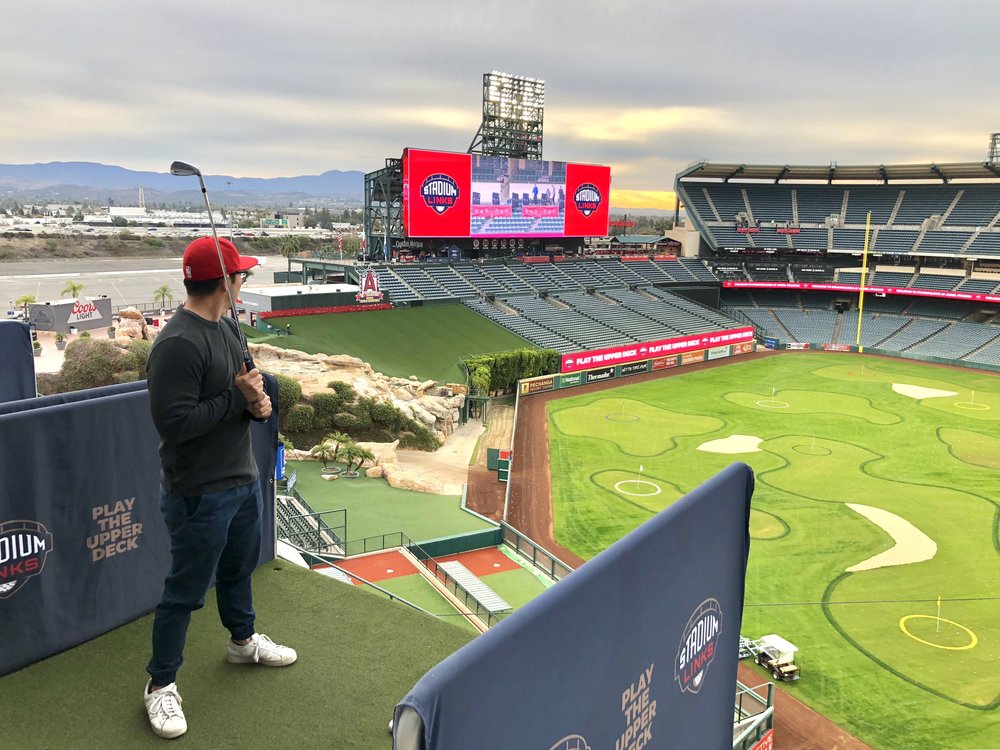 Angel Stadium in Anaheim, California, will be transformed into a bespoke nine-hole golf course as part of the 2021 edition of Stadiumlinks starting December 10.
As part of the 2021 edition of the series that is annually held at Major League Baseball ballparks during the offseason, Stadiumlinks plans to have new hole locations, new greens designs on the playing field and general course enhancements.
The concept is to have 18 golf balls for all players to play on the course with multiple tee boxes around the concourses hitting shots down to the greens on the field's playing surface. There will be access to netted warm-up bays for all registered players and adjusted yardage will be posted for each hole at each of the nine tee boxes to make club selection easier and more accurate.