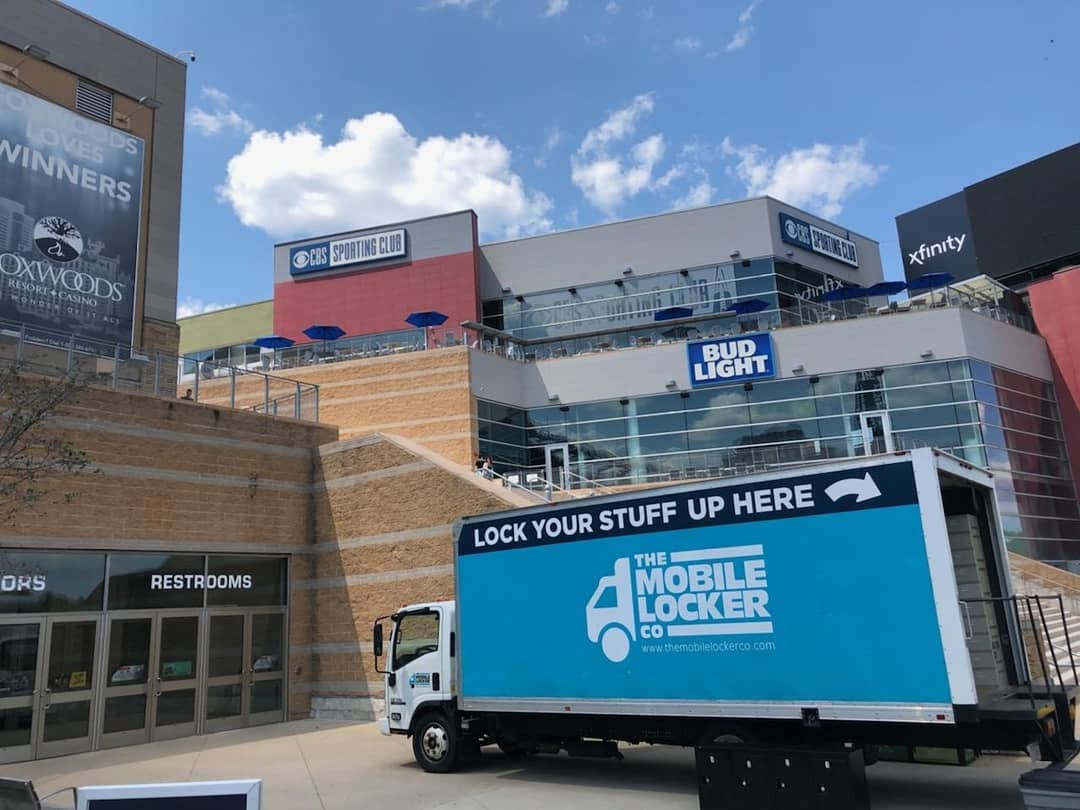 The ability for fans to store an oversized bag that isn't acceptable for entrance to a sports venue without having to go all the way back to their car is becoming easier at two of the most well-known NFL stadiums.
The Mobile Locker Co. will now provide onsite storage services for Gillette Stadium in Foxboro, Massachusetts and AT&T Stadium in Arlington, Texas. While fans are not allowed this season at New England Patriots games, the Dallas Cowboys have been hosting approximately 30,000 at games this season.
Mobile Locker is based in Boston, started in 2014 and has been used at more than a dozen states around the United States. It supports security teams to uphold safety policies at events ranging from runDisney events in Orlando, Florida, to college football and PGA Tour events as well as venues that host every major sport in the U.S.
Founder and CEO Molly O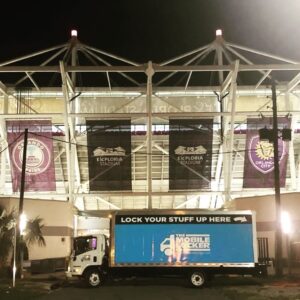 'Connor started the company after competing in road races throughout the country and realizing when it came to storing her valuables, sometimes the options were less than ideal.
"The whole idea is to have a nice place that's convenient and secure so you can run your race so you don't have to worry about if your bag was checked safe, O'Connor said.
O'Connor's startup was at first focused on small events in New England before getting a connection to do lockers for Rutgers football home games. "We realized after doing a couple of their games what a big need there is in the spectator side of things," O'Connor said.
The company has custom locker trucks so should people find out at the entrance to a venue that what they brought with them is not allowed into the venue, they can still have it stored securely. Mobile Locker has 20-foot standard size trucks with 400 locker units for storage; new trucks will have flip down platforms that can add another 46 units outside the truck.
As with any operator a venue, sports or otherwise, Mobile Locker has revamped many of its sanitation and cleaning procedures because of the COVID-19 pandemic. Along with cleaning done before, mid-event and after the events, they are making masks mandatory for on-site employees and a contactless process for customer, athletes and stadium officials including payments done via credit or debit card, Venmo or CashApp.
O'Connor said the company has five trucks on the road at a given time with two more in production, with plans to have up to 10 trucks for use. The most they've had at one location was three trucks at the 2019 NFL Draft in Nashville, Tennessee.
"We actually work with the ops and security teams a lot," O'Connor said. "We end up being is sort of an extension of that on-site security team because every now and then they get folks who don't realize they can't bring their bag in. Usually what's happening is they can't take a purse or selfie stick, and security teams let them know 'we have lockers in lot 5.' It's really a lot of it is directed from the stadium."