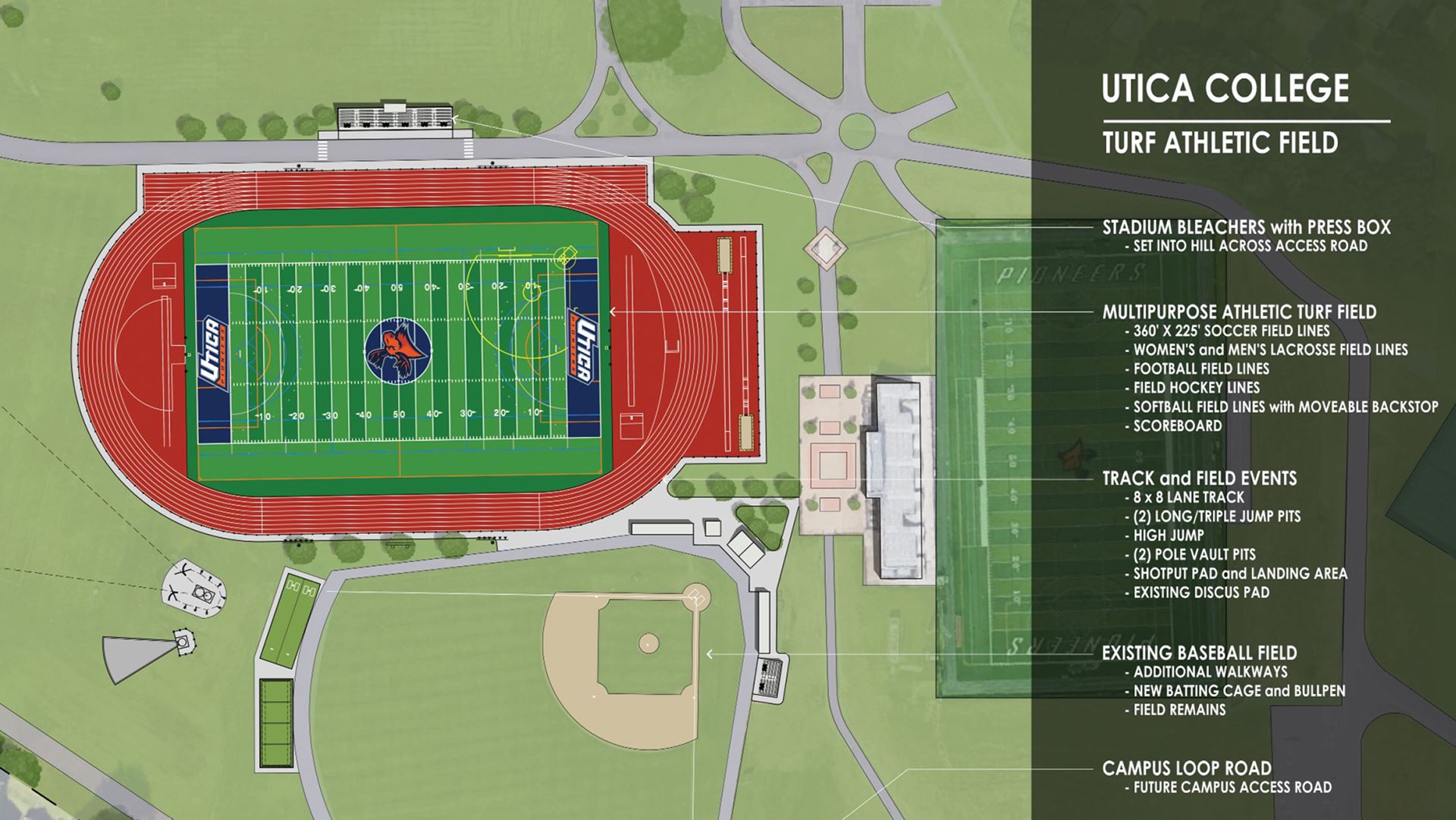 Utica College in New York will break ground on a $3.5 million sports facility on campus for Division III sports and more thanks to a $2 million gift with completion of the program scheduled for fall 2021.
The facility will be the site for outdoor track and field for the Pioneers, who have not had home meets traditionally because of lack of facilities on campus. The complex will also include inside the track's configuration a field for soccer, football, men's and women's lacrosse and field hockey.
The complex will be built behind the indoor Clark Athletic Center and near the 1,200-seat Gaetano Stadium on campus as well as the Pioneers' baseball field.
"The addition of this facility will provide a critically needed practice venue for multiple sports, including field hockey, football, lacrosse, soccer, softball, and track and field, as well as a complementary competition venue to Gaetano Stadium," said Utica College President Laura Casamento. "The synthetic turf will allow athletes to train and compete regardless of weather conditions and will go a long way to eliminating many of the scheduling conflicts our athletes currently face."
The $2 million gift was provided by Larry and Corky Bull, while the remaining costs will be covered from "other private gifts." Utica College said it will rename its Economic Crime and Justice Studies Building in honor of the Bulls.