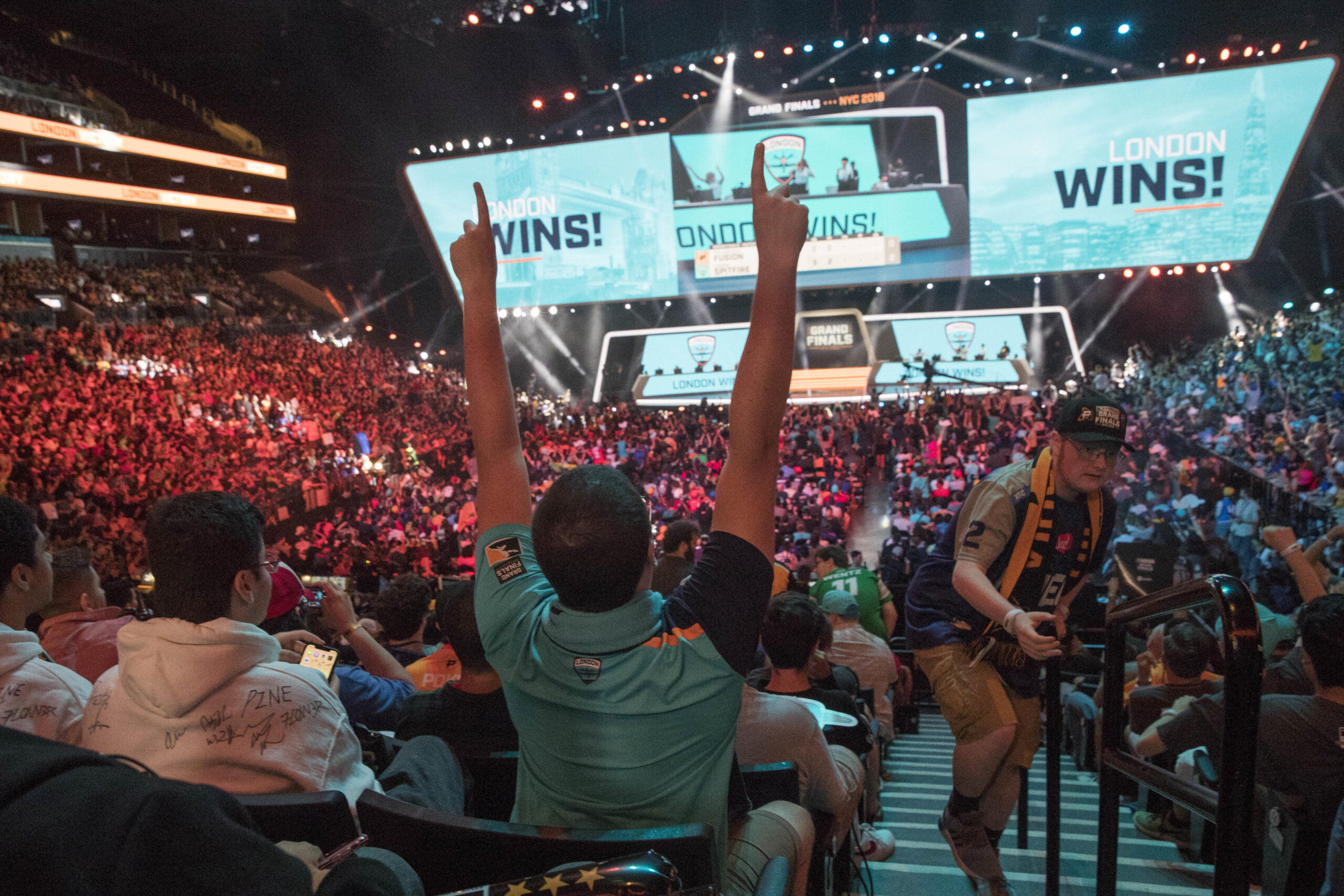 As live esports events have matured into ever-more sophisticated productions, destinations have had the same question: Do these events cause participants to travel and spend the night in host cities as traditional sports have done for years?
A new survey conducted by Conventions, Sports & Leisure International and the Esports Entry Advisory set out to find an answer. The results? According to the recently completed survey of more than 1,300 esports fans in the United States, the majority will travel and are willing to spend money once they get there.
"One of the reasons we did this is because we kept getting the same question over and over from venue owners that we were talking to: If we invest and build out our facility, will people actually come to it?" said Angela Bernhard Thomas, founder of A-Game Esports, which along with CSL and Simply New comprises the Esports Entry Advisory. "When COVID happened, that question became even more important: When we open back up, will people come to events?"
Click here to download the full report.
The new survey is the latest in a series of reports from CSL about the state of the live esports event industry, including a recent survey of cities' interest in hosting events. The results of the latest report show there may be even more opportunity for cities and venues. That's because the COVID-19 pandemic has seen a spike in interest for esports overall through streaming on platforms such as Twitch and YouTube, which could yield an even larger base of fans invested in the games once larger live events return.
Among the key findings:
More than 67 percent of esports fans would "maybe," "likely" or "definitely" attend a live esports event in 2021 assuming required safety measures are implemented.
More than half of esports fans would travel at least an hour to attend a live event and consider paying for a hotel room.
More than half of esports fans would pay at least $41 for admission to an in-person event, with younger fans willing to pay even more.
Those in the 18–24 age bracket are nearly 75 percent more likely than those 25–35 to attend a live esports event.
More than 63 percent of esports fans 17 and under—and nearly 52 percent of fans ages 18 to 24—said their interest in esports has increased since the start of the pandemic.
Tyler Othen, project manager with CSL who leads the consulting firm's esports practice, said the study is one of the most comprehensive to date to focus on esports consumers, especially as it relates to their willingness to travel. With fans expressing their desire to spend money on events, he said esports fans view live competitions similar to way other generations view popular concerts.
"In short, this data is showing a change is coming in the entertainment industry, how differently younger people view these events and how excited they are," he said.
Majority Say They Would Travel
According to the survey, 17.3 percent of fans said they would travel at least three hours to attend a live esports event. Another 12.4 percent would travel two to three hours, while nearly 20 percent more would travel more than an hour.
When it comes to spending the night at a destination, 26 percent said they would "likely" or "definitely" stay in a hotel while attending an event, while another 29 percent said they would "possibly" pay for a room. "The willingness to spend money for a hotel room, it shows these people are willing to travel and they take these events very seriously," Othen said.
Of note, 17 percent of the fans surveyed said they have attended a live esports event. Of those who said they were unlikely to attend an in-person esports event in 2021, 31 percent cited concerns over COVID-19. For the rest, over 38 percent cited distance/transportation and affordability as the primary reason, suggesting a potential need for more local events and possibly more local venues to host those events.
But with the high percentages of fans saying they want to attend events and even higher percentage saying their interest in esports has grown during the pandemic, there could be opportunities for esports event organizers and venue developers. "That's just to me very indicative of a very strong future demand," Othen said. "That's where I think we're going to see the growth from live esports events come from."
More events on the calendar and more venues for fans to visit will also help meet that demand, he said. "All these people we surveyed who were esports fans but haven't been to events shows a glaring need to add more events," he said.
Pent-Up Demand for Events
Thomas said she believes as events come back from the pandemic and safety measures have been put in place to address the concerns about gatherings, the pent-up interest in watching live competition will add to the need for more events. "I think you'll see a joy to return to live events and esports," she said. "Fans miss it and they miss celebrating with other fans."
Othen said some of the qualitative data that researchers received in comments backed up that notion. Fans surveyed continually noted that they were looking forward to being out and attending events when they return. "I think by the end of next year going into 2022," he said, "there's going to be a lot of opportunity and a lot of explosion in this space."